30 Toaster Oven Appetizers For Your Next Party
These easy toaster oven appetizers are perfect for every occasion, from holiday parties to family movie nights, or even when you're craving a quick snack that's just for you. Crispy, cheesy, sweet, or savory, we've got 30+ tasty vegetarian appetizers that everyone will love!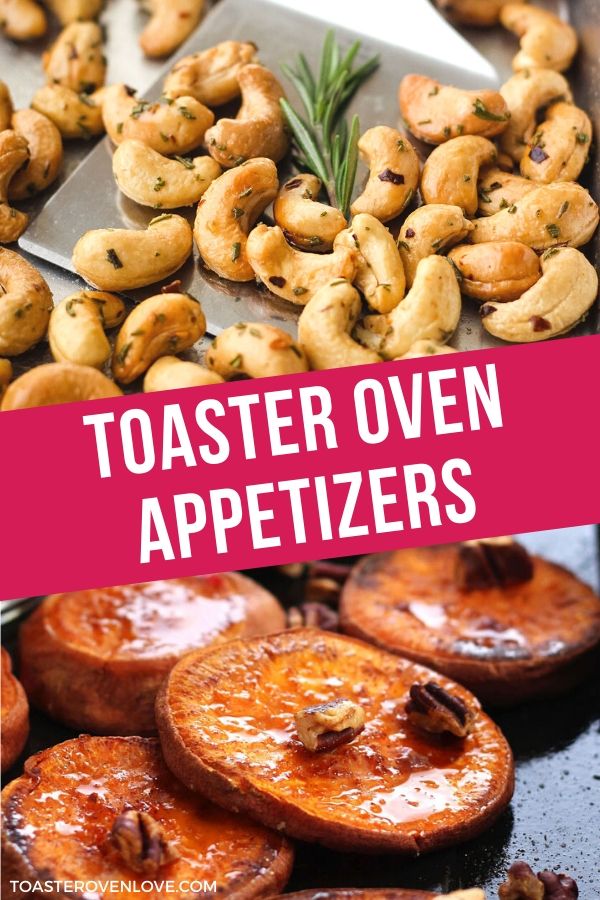 Appetizers are the best part of any party or gathering. Okay, the people are the best part but the food is definitely a close second!
In our house, the toaster oven is our go-to appetizer and snack-making machine. It heats up quickly and is great for keeping food warm when you're just getting the party started.
Below we've gathered up some of our top small-batch appetizers. From lighter bites to fun kid-friendly ideas, sweet treats, and comforting classics like potato skins and Chex mix you'll find a variety of toaster oven recipes to satisfy every craving.
Easy Toaster Oven Appetizers and Snacks
Whether you're cooking for two (or a few), be the MVP of your next party with these tasty toaster oven appetizers.
More Easy Toaster Oven Recipes To Enjoy