Hey there and welcome!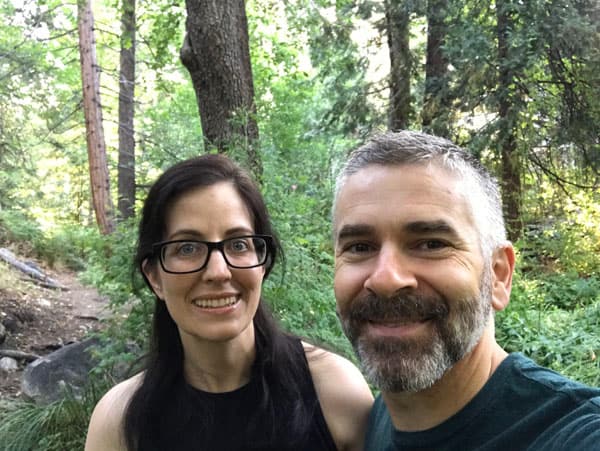 My name is Brie and around here, I'm the resident kitchen mess maker, food photographer, and toaster oven tinkerer.
The handsome fella next to me is my husband of 17 years, Tim.
He helps out with recipe testing, creating videos, and is the rugged hand model in our step-by-step tutorials.
We started Toaster Oven Love in 2015 as a place to share our adventures in learning to cook with a toaster oven.
Over the past 4 years, we've explored the in's and out's of toaster oven cooking (it's easier than you think!) and some of our 100+ toaster oven recipes and tutorials have been featured on sites like Buzzfeed, CNET, MSN, Greatist, and more.
We know that cooking a nutritious meal for yourself (+ someone else) is challenging:
Leftovers,
Wasted ingredients,
Ugh – the drama that is resizing recipes!
So nowadays, we no longer focus solely on toaster oven recipes.
Instead, we create a variety of perfectly-portioned recipes and share helpful tips to make cooking for two (or just for you) a little easier and a lot tastier.

What You'll Find On Toaster Oven Love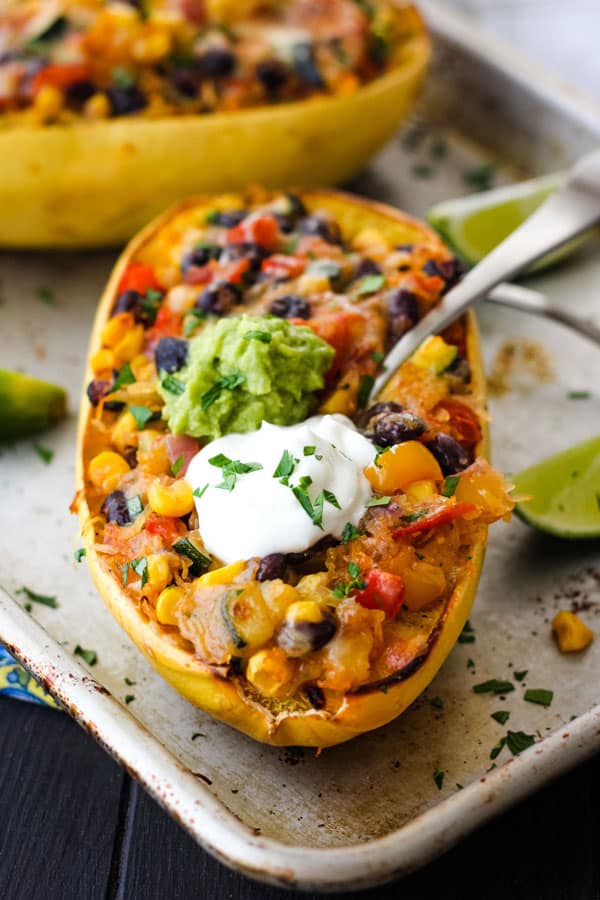 Meatless Meals For Two or Just You!
All of the meals on Toaster Oven Love are meant to feed just one or two people and are vegetarian (like these seriously tasty spaghetti squash burrito bowls).
In addition to meatless meals and veggie sides, you'll also find lots of small-batch treat recipes for muffins, cookies, and cakes.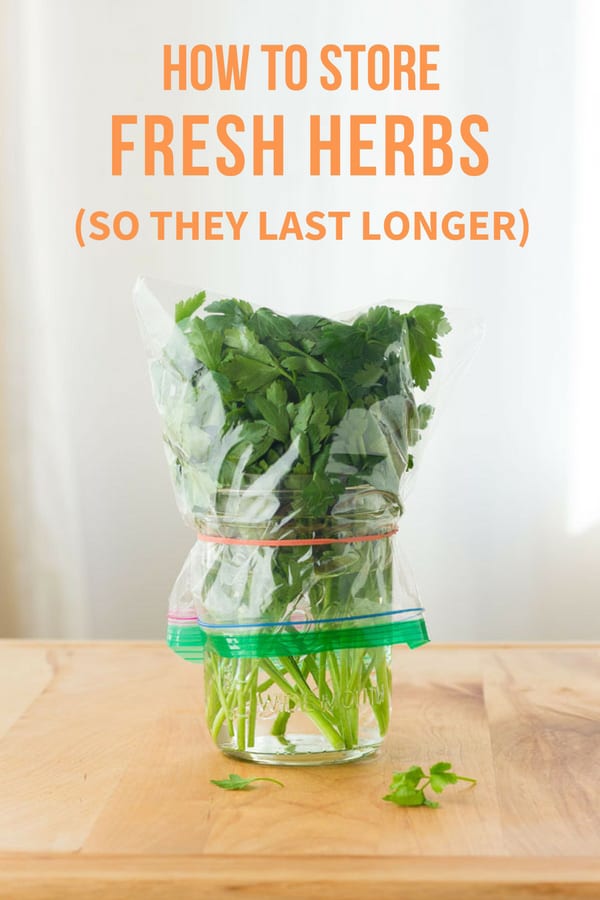 Help To Waste Less and Cook More
Food waste is a BIG problem for smaller households (including our own!).
To help, we'll be sharing quick tips and ideas for:
Shopping smart
Ways to use up leftover ingredients
Easy ingredient swaps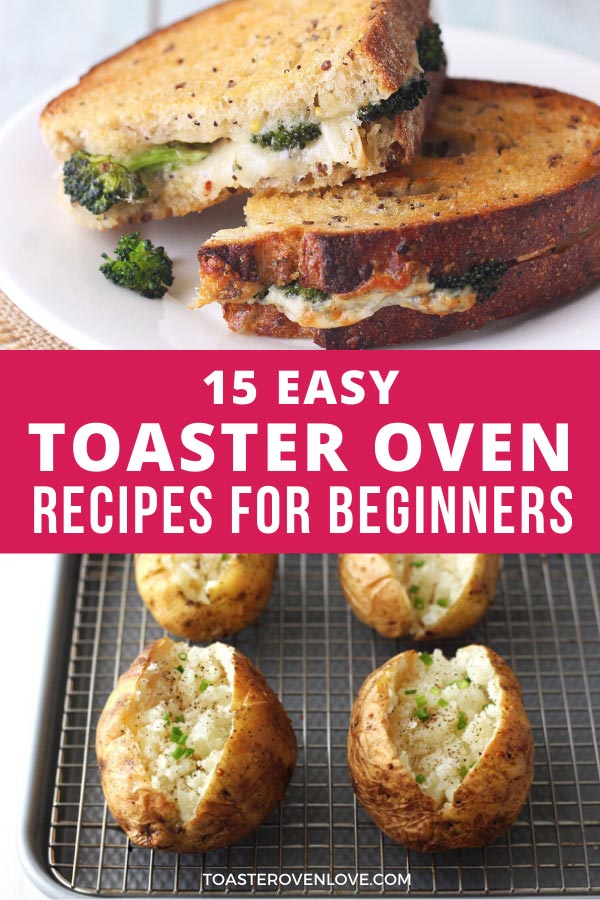 Lots of Toaster Oven Love
There are plenty of smart appliances to use if you're cooking for one or two people.
The toaster oven will always be our favorite.
You'll find recipes, tutorials, and more to help you get the most out of cooking with your little oven!
Want To Know More About Us?
We're self-taught home cooks, though both of us have worked in food service. My stint as a sandwich maker was the inspiration behind this popular vegetarian sandwich recipe.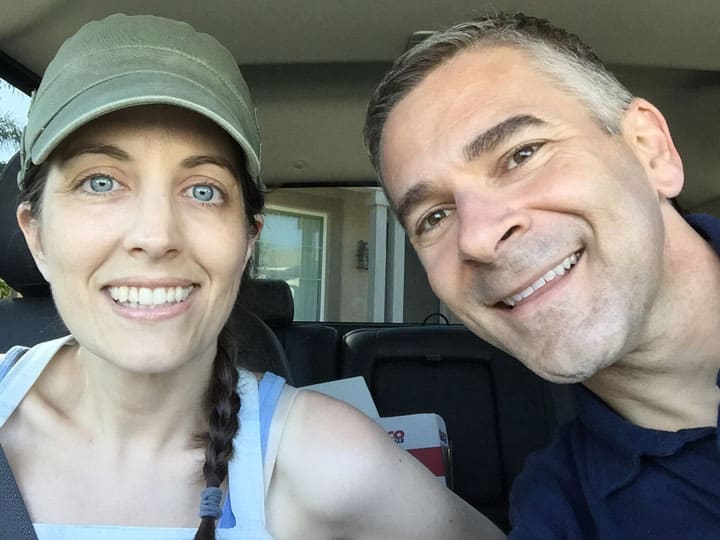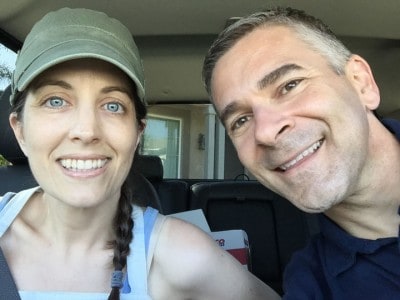 Tim's super into weight-lifting and learning about nutrition. I'm more of a long walk kind of gal.
We share an unapologetic love for our 5-year-old nephew, sriracha sauce, dogs (especially our sweet Benji ↓), and these addictive sweet potato rounds.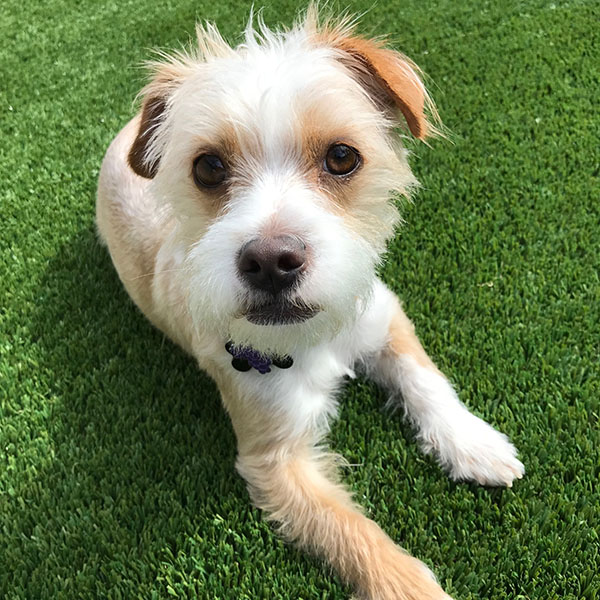 When we're not working our day jobs or in the kitchen developing new recipes you can usually find us:
Reading anything by Fredrik Backman
Playing board games 
Binge-watching episodes of Psych, Bob's Burgers, Parks and Recreation, or anything featuring a Marvel superhero (that last one's mostly Tim)
If you have any questions, comments, or board game recommendations, you can always reach out using our Contact page. We LOVE hearing from you.
Thanks so much for visiting!
Stay toasty,
~ Brie (&Tim)