You want to love your toaster oven, but…
You wish it came with more information for the different functions and how to use them.
You crave your mom's chocolate chip cookies but don't know how to convert the recipe.
You feel afraid to be adventurous, worried about burning food and wasting expensive ingredients.
It doesn't have to be this way.

Cooking what you want shouldn't be frustrating
We believe toaster oven cooking can be simple.
That with basic ingredients and a little creativity your options are limitless.
We believe you can cook the foods you love in your toaster oven!
Here's what others are saying:
"Wow, these are so good! And I didn't need to turn on my oven… I don't like to eat much sugar, but the chocolate was calling to me today." – Megan S.
"I am new to my toaster oven. I have my drip pan covered with foil as we speak! 😨 Yikes!…Can't thank you enough." – Linda S.
"Thanks for this recipe, just what I was looking for. I like to use the toaster oven instead of the regular oven so I'm glad I found your site." – Jeanna
Imagine cooking with your toaster oven, and…
Knowing the rack placement and setting to use for achieving the results you want, every time.
Satisfying any craving, healthy or indulgent, without endless leftovers.
The comfort you will feel enjoying a small batch of cookies that taste just like the ones your grandma bakes, because you used her recipe.
When you join the toaster oven love community you will learn how to master your toaster oven's features to cook the foods you love.
Join Our Community
Subscribe to our bi-weekly email today (it's free!) and never miss a new toaster oven recipe or step-by-step tutorial. We promise just good food, no spam (so gross) and you can unsubscribe at any time.
We take your privacy seriously. See our terms and privacy policy here.
How We Fell in Love with Our Toaster Oven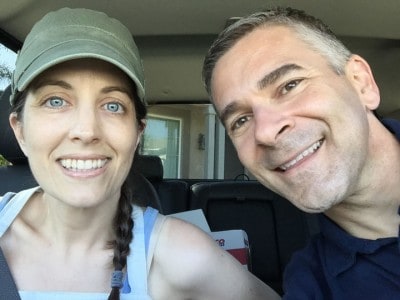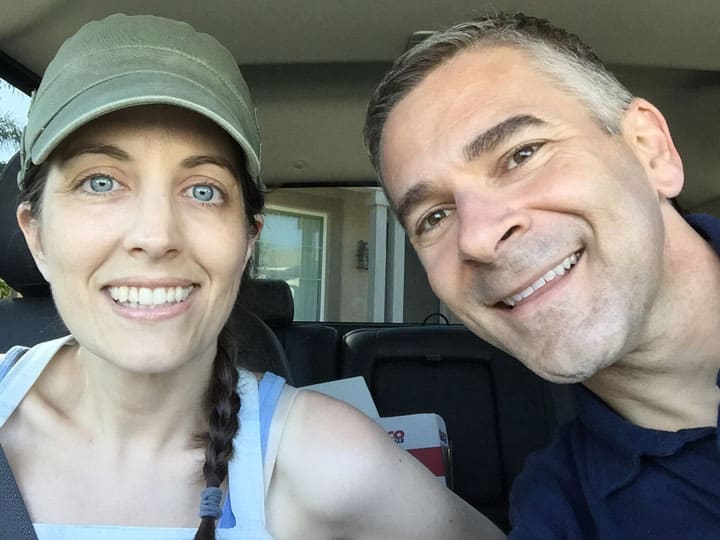 When our traditional oven unexpectedly died, we turned to our toaster oven.
It looked like a small oven, but the settings and functions were different.  We had no clue what Convection was or if we could use our baking dishes in it.
Recipes were a struggle too.
Our go-to family favorites didn't fit and everything available online was for processed junk food.
Craving the comfort of our favorite homemade meals, we spent time reading manuals, learning how toaster ovens work and attempting to resize recipes.
Hours of experimenting and burning more than a few dishes gave us the knowledge we needed to easily cook anything in our little oven.
Toaster Oven Love was created to share what we've learned so far and are still discovering to help you cook the food you love with your toaster oven.
Get To Know Your Toaster Oven Today
Start by learning what you should never use in your toaster oven and get a few ideas for the best pans to cook with.
Then treat yourself to a comforting, versatile and undeniably delicious baked potato.  With our popular step-by-step guide for cooking the best Toaster Oven Baked Potatoes you'll get to know your toaster oven's features and feel like a kitchen rockstar!
Featured On

Skills, Confidence & Creativity For Your Toaster Oven
Join the Toaster Oven Love Community and learn everything you need to cook the recipes you love! Subscribe to our bi-weekly email today (it's free!) and never miss a new toaster oven recipe or step-by-step tutorial.
We value your privacy and hate spam more than burnt bagels. See our terms and privacy policy here.
We're Here For You
If you have questions or want to share your exciting new toaster oven successes we're here.  Maybe you just want to say "Hi" and let us know where you're from. You can always get in touch by emailing toasterovenlove@gmail.com