Want to eat better, cook smarter, and waste less?
We want that for you too!
At Toaster Oven Love our recipes and guides are here to help make cooking for yourself the easiest thing you do all day.
Let's Do This Together
Imagine having the confidence and skills to turn the ingredients in your fridge into nourishing meals. Meals you can cook better and faster with smart kitchen tools (like your toaster oven) and without a bunch of waste.
What if it was easy to make delicious recipes that were just your size?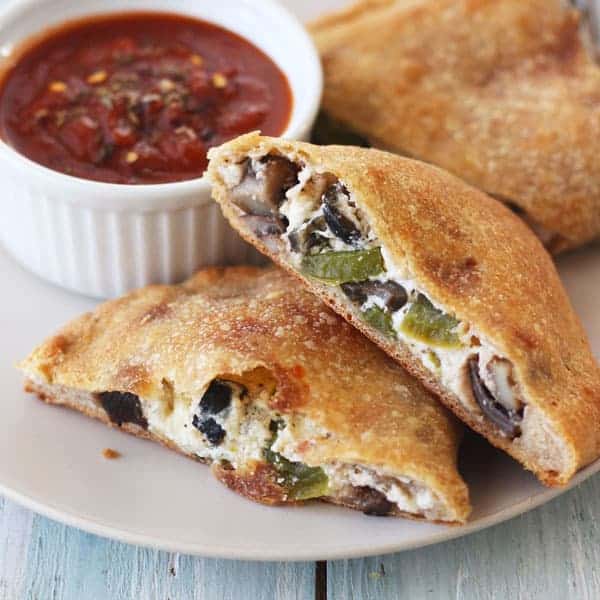 When you join the Toaster Oven Love community, you'll start eating better, cooking smarter, and learn how to turn simple fresh ingredients into appetizing meatless meals for two.
Sound good?
Get Started Here
When you sign up to receive our free monthly newsletter, you'll get new content delivered by email PLUS our Cooking For Two Starter Kit that includes 3 free digital books.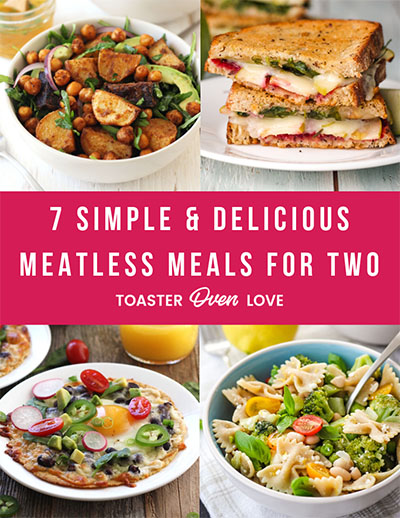 Meatless Meals For Two – 7 simple meatless dinner recipes that are flavorful, satisfying, and perfect for any day of the week.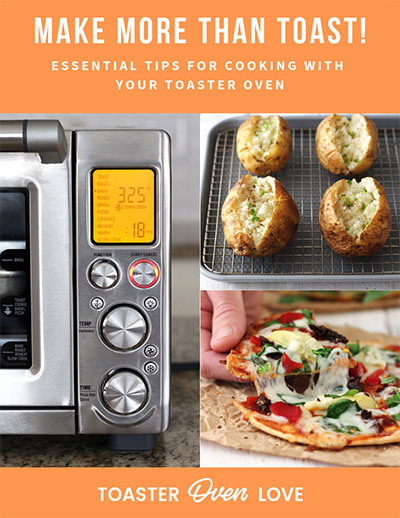 Make More Than Toast – Your ultimate guide to cooking real food with a toaster oven.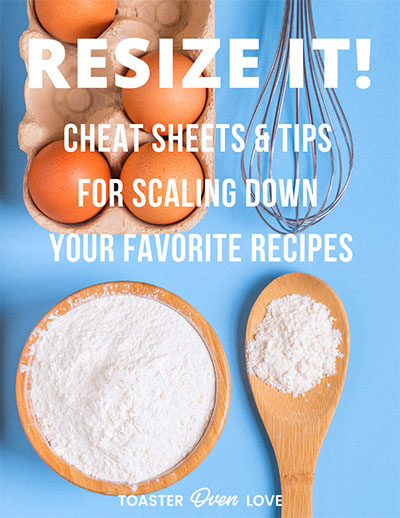 Resize It! – Tips and cheat sheets to help adventurous cooks scale down their favorite large-serving recipes.
COME JOIN OUR COMMUNITY
Sign up to receive new recipes and tips, plus a FREE Cooking For Two Starter Kit! (Note: If you don't see a pink sign-up box below, please try refreshing the page)
We take your privacy seriously. See our terms and privacy policy here.
Explore Toaster Oven Love
Now that you're all signed up, why don't you take a look around?
On Toaster Oven Love you'll find lots of small batch recipes, helpful tips, cooking tutorials, and step-by-step guides. Below are some of our most popular to help you get started having more fun in the kitchen!
How to Make Quick Baked Sweet Potatoes (Without The Microwave)
Cooking For Two Cookbooks to Help You Eat Better and Waste Less
Baked Pita Chips For One (With 6 Awesome Flavor Ideas)
Everything You Need to Know About Convection Toaster Ovens
How to Store Fresh Herbs So They Last Longer
Spaghetti Squash Burrito Bowls For Two (Comfort Food That's Actually Good For You)
Toaster Oven Resources to Make Cooking With Your Toaster Oven Easy
How to Freeze Lime Juice and Never Waste Citrus Again
70 Small Batch Cookie Recipes (Because Size Matters)
Happy Cooking!
Tim & Brie