Crispy and sweet, Cinnamon Baked Wonton Chips are simply irresistible. Just 4 ingredients and so easy to make in your toaster oven!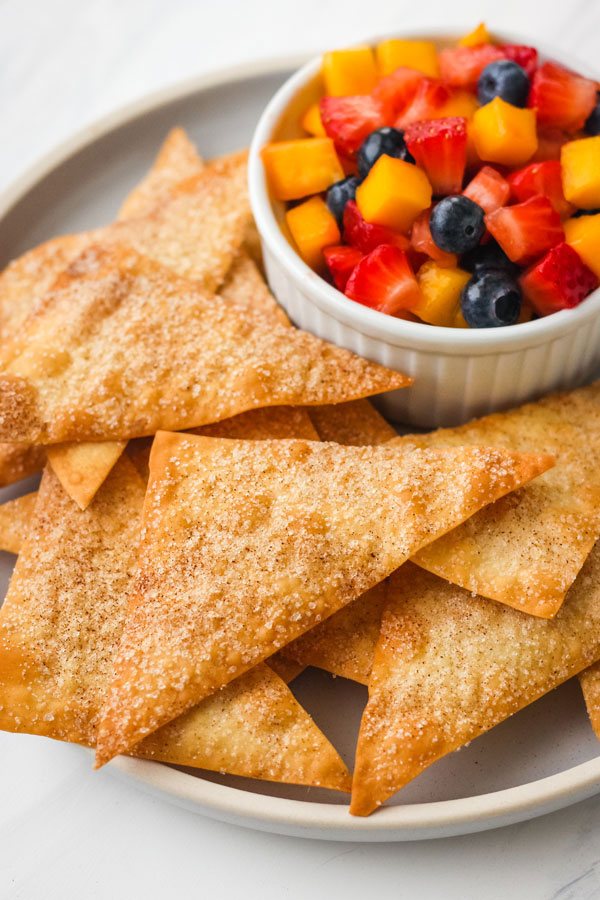 While I always enjoy cooking with our toaster oven, I'm most grateful for it during the summer. When it's crazy hot outside, we can still enjoy a variety of tasty treats without heating up the whole house.
Yummy things like: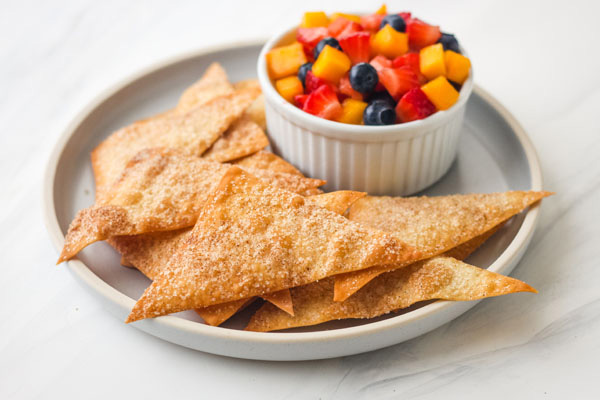 Second to cinnamon toast, these flaky sweet chips are the easiest toaster oven dessert. They take less than 15 minutes (start to finish) and are pretty impressive for a recipe that's so simple anyone can make it.
~ Keep scrolling for step by step photos & tips after the recipe ~
How to Make Wonton Chips In a Toaster Oven
Step 1: Select the BAKE setting and preheat your toaster oven to 350°F (or 325°F if you're using a convection toaster oven).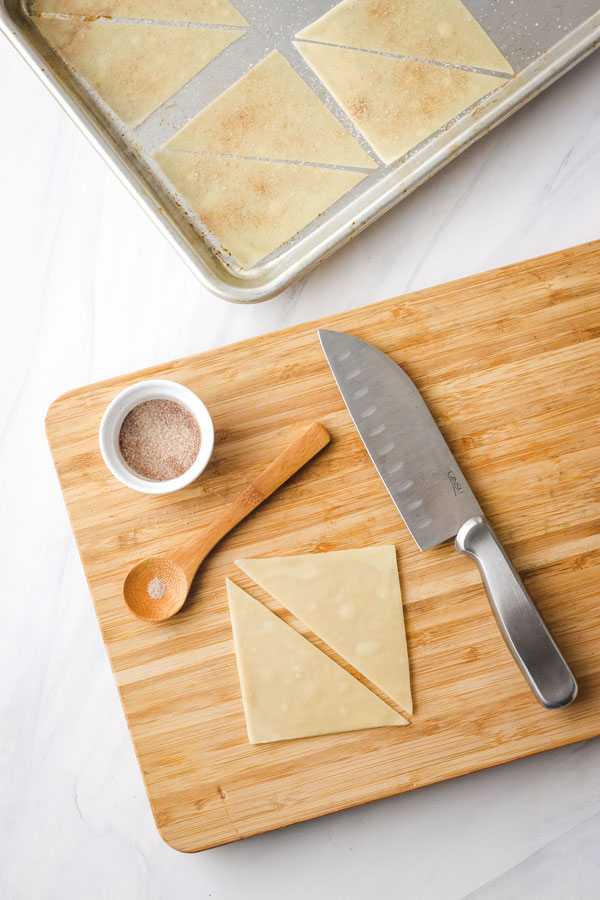 Step 2: Grab a few wonton wrappers (potsticker wrappers work too) and spray or brush them with oil. Stack them together and slice in half.
Spraying the wrappers on the pan is more convenient but I've noticed that our pans don't get those sticky gunked up areas if I spray the wrappers on the cutting board instead.
Step 3: Arrange the pieces in a single layer on your baking sheet. (If your oven is smaller, you'll want to cook the chips in two batches. It's okay if they're close together but if they're overlapping the chips won't crisp up properly).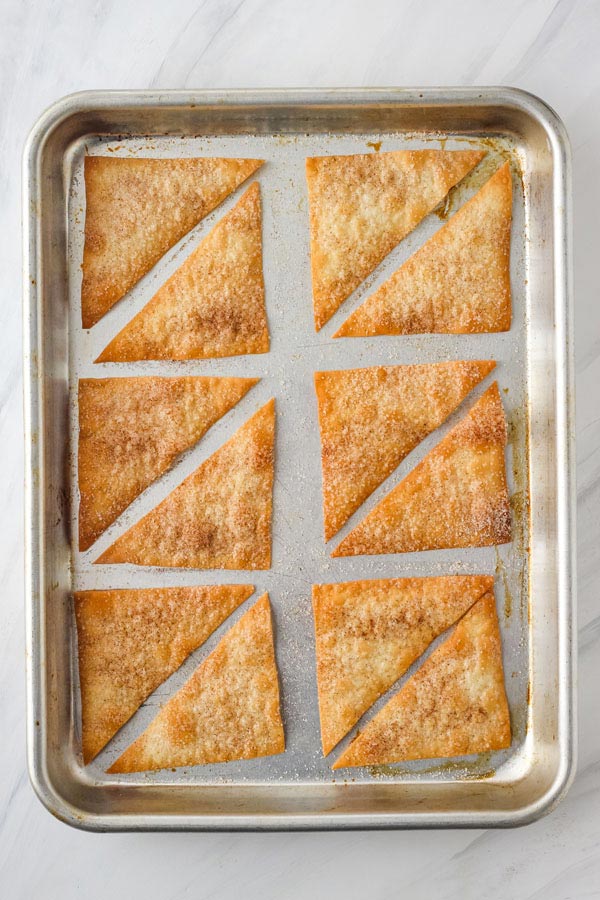 Next, combine the sugar and cinnamon and sprinkle it over the chips. (Feel free to get creative here and swap the cinnamon for chai spice mix, pumpkin pie spice, or apple pie spice.)
Step 4: Bake until the chips are golden brown around the edges, about 8 minutes. (I find the chips taste best if you remove them from the oven when they're still a little light-colored in the middle and not browned all over yet.)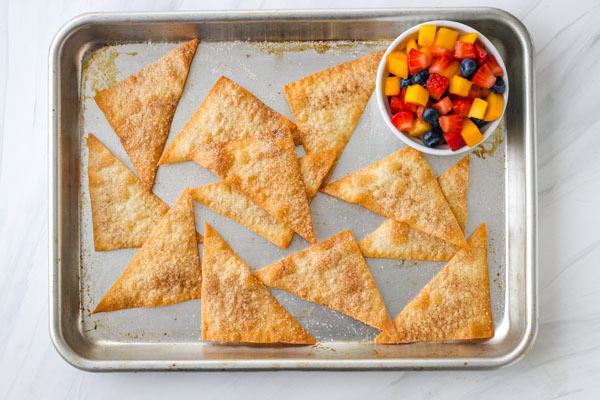 Serving Ideas
These cinnamon baked wonton chips are deliciously sweet and simple on their own but even better served with a dip or toppings. Here are some fun ideas to try:
Make a quick fruit salsa with chopped mango, strawberries, blueberries, and a squeeze of lime juice.
Top with sliced bananas, mini chocolate chips, and a drizzle of melted peanut butter.
Go super decadent and crumble the chips over vanilla ice cream with caramel sauce.
How should you store leftover wonton chips?
Leftover chips keep really well in a sealed container at room temperature. The last time we had leftovers, I stored them in a glass container on the counter. After 3 days they were still crisp and delicious!