A toaster oven grilled cheese sandwich is the perfect easy office lunch, late night snack, or treat for whenever you've got a gooey melty cheese craving. If you struggle with burning grilled cheese sandwiches on your stovetop, you're going to love this foolproof toaster oven method!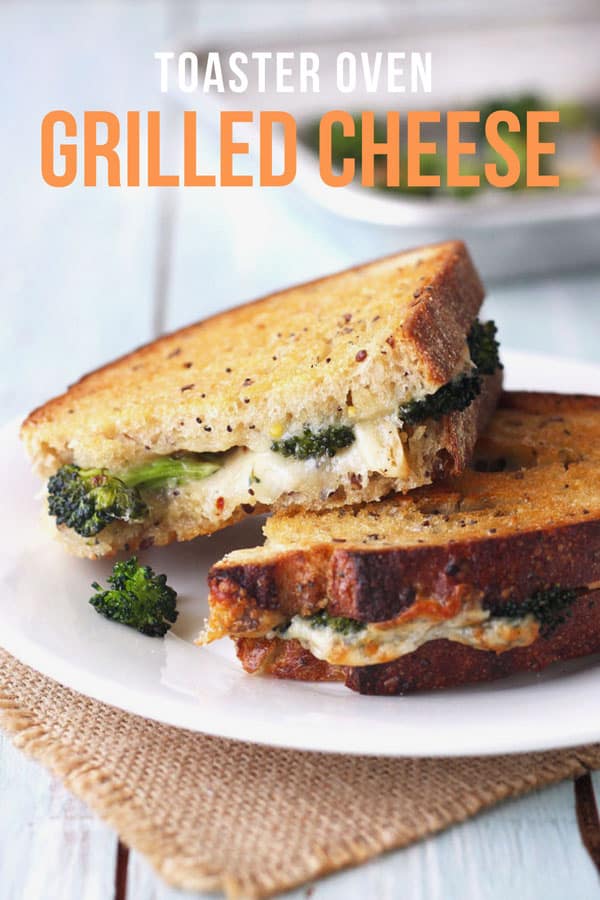 Is there anything better than a grilled cheese sandwich?
The combination of buttery toasted bread and melty cheese is so comforting. Each bite feels like a warm hug. And some days, friend, you just NEED a good cheesy hug!
While I usually keep my grilled cheese sandwich simple, I do like to use quality ingredients:
Hearty multigrain bread instead of stick-to-the-top-of-your-mouth squishy white bread. It gives the sandwich uber crispy edges and way more flavor.
For the cheese, thick slices of provolone work great. Cheddar slices are good also but avoid shredded cheese, it will melt too quickly.
If an only cheese sandwich feels too indulgent add some roasted sweet potato rounds (sounds strange I know, but it's sooo good) or garlicy toaster oven roasted broccoli. Broccoli + Cheese is always a delicious combo!
Last and best of all, only real butter – no margarine!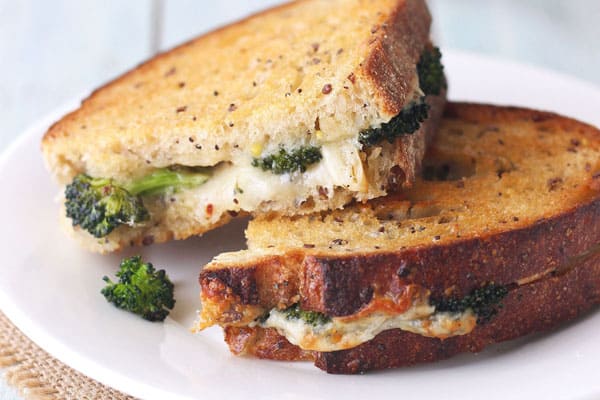 But why use a toaster oven to make your sandwich you ask?
Whenever I make a grilled cheese on the stove I always burn my bread before the cheese can melt.
It's my own fault. I'm impatient and turn up the heat.
If you can't help from fiddling with the heat either, then you're going to LOVE making grilled cheese sandwiches in your toaster oven. The heat in your little oven stays consistent so your sandwich comes out perfectly "grilled" every time.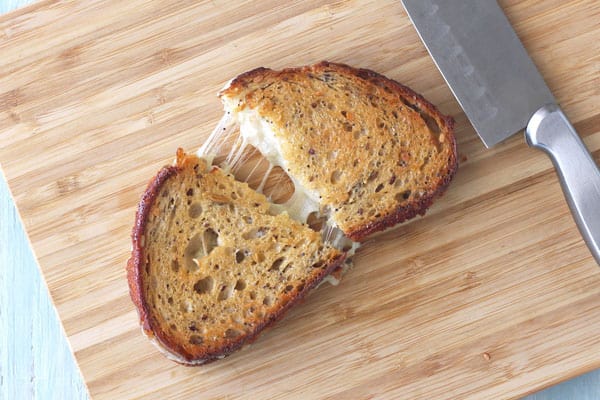 ~ Keep scrolling for step by step photos & toaster oven grilled cheese tips after the recipe ~
How to make Grilled Cheese in a Toaster Oven
I start by adjusting the toaster oven's cooking rack to the bottom position aka the area closest to the heat.
Next, place your baking pan on the rack and preheat the toaster oven on the "Bake" setting. By preheating the pan you're creating a mini griddle. This is your SECRET WEAPON for getting the bread crisped and golden.
Then spread one side of each bread slice with butter. I've heard mayo works too but have never tried it myself.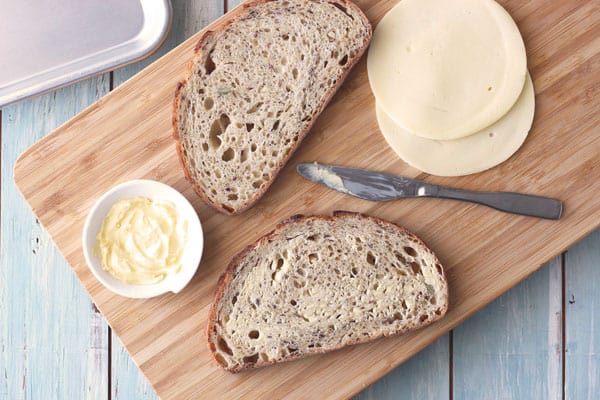 To assemble your sandwich:
Place one piece of bread (buttered-side-down) on a cutting board.
Top with whatever cheese and extra fillings your heart desires.
Cover with the remaining bread slice (buttered-side-up).
Once you're ready, remove the preheated pan using oven mitts or gloves. Watch out it will be very H-O-T.
Plop your sandwich down in the middle of the pan and return it to the toaster oven. A quick four minutes later the bottom bread slice should be lightly browned (it will get toasted more in the next step).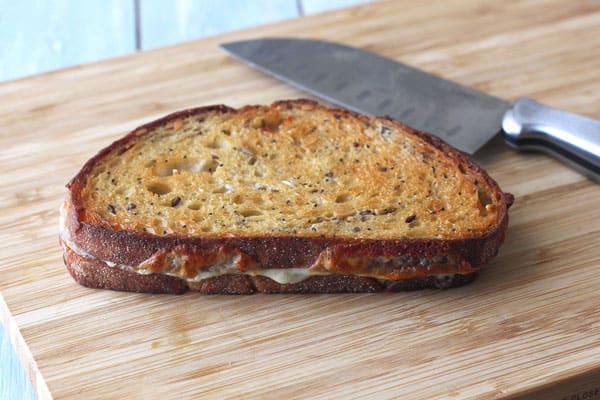 Now, you've got to flip it!
Yep, like a traditional stove-top grilled cheese, you need to flip your sandwich. Otherwise, the other side won't brown.
Carefully remove the hot pan again and flip your sandwich with a spatula. I don't know why flipping a sandwich gives me such anxiety but if you're like me, take a breath – it's going to be fine, you've got this.
Pop the pan back in the toaster oven and three to four minutes later your sandwich will be perfectly toasted. Let it cool slightly, so you don't burn your tongue, and then dig in!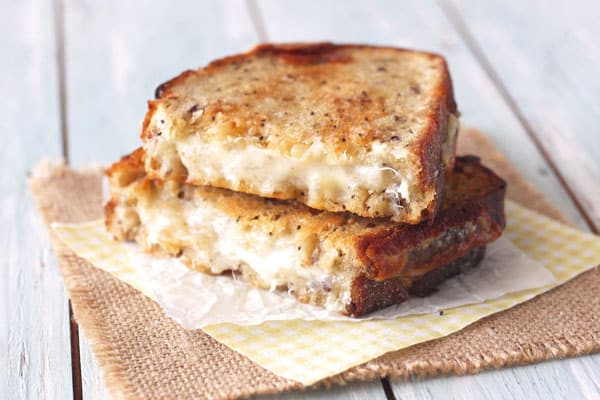 We also shared this toaster oven grilled cheese sandwich recipe on Food Fanatic.