20 Healthy Vegetarian Sandwiches That Will Make Lunchtime Awesome
If you're looking for flavor-packed vegetarian lunch ideas that are healthy and filling check out these ridiculously delicious sandwiches and wraps. Perfect for work lunches and easy weeknight dinners!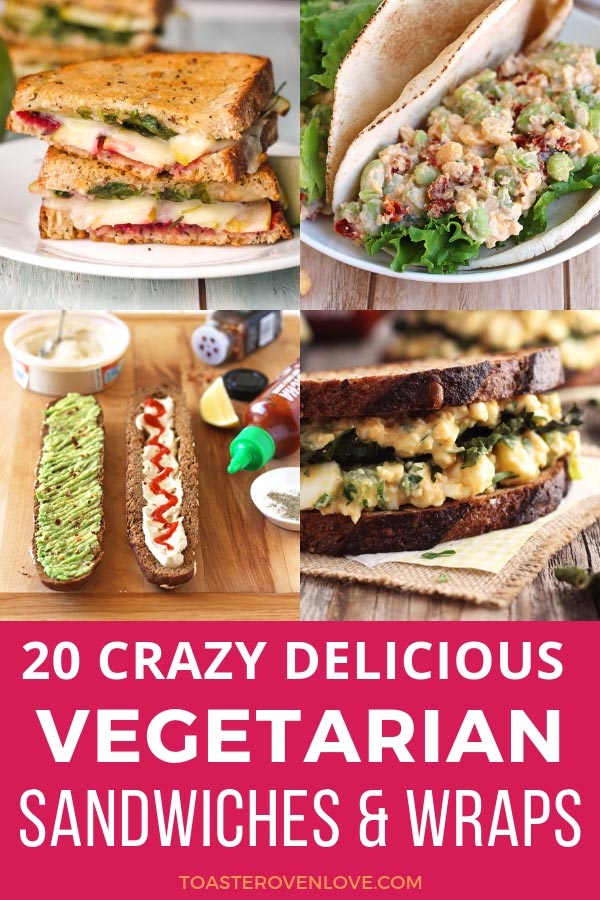 Is there a bad time for Sandwiches?
Nope!
They're the best food to take on a picnic, are easy to pack for lunch and how would you ever survive the summer without "sandwich night" for dinner at least 3 times a week?
But Here's The Problem
Sandwiches can be a snooze-fest too. Nothing is more boring than eating the same thing every day for lunch, even when it's your favorite.
That's why we've put together a list of healthy vegetarian sandwiches bound to inspire your lunch (or dinner) creations. Each one is packed with so much taste-bud tingling flavor we guarantee you'll think they're all awesome. Enjoy!
Vegetarian Sandwich Recipes
These awesome vegetarian sandwiches, wraps, and toasts will have you counting down the hours until lunch. From toaster oven grilled cheese to hummus wraps and even vegan steak sandwiches, there's a meatless meal for everyone here!
No time to pick out your favorites?
Click here to Pin This Post For Later!