26 Mouthwatering Vegetarian Sandwiches and Wraps
Craving lots of fresh veggies and layers of delectable flavor? It sounds like you need a vegetarian sandwich!
While there's nothing wrong with a classic veg sandwich (I do love me some avocado, cheese, and sprouts) there are more creative ways to get your sandwich fix. To give you a little inspiration, we've rounded up 26 of the best vegetarian sandwiches, wraps, pitas, and toasts.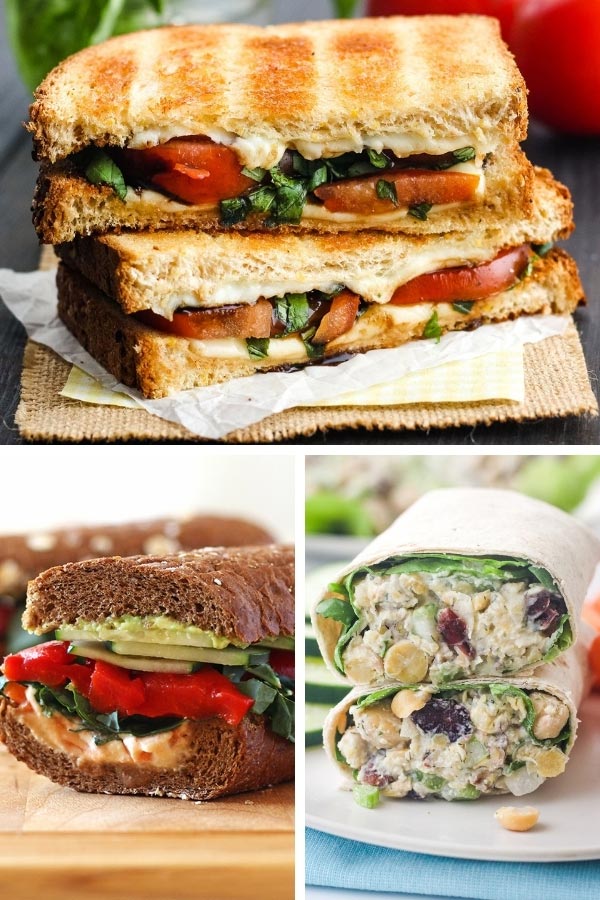 Some are packable and great for make-ahead lunches. Others taste best enjoyed hot from the oven (like a 10-minute toaster oven grilled cheese sandwich).
Sweet or savory, hot or cold, there's something for everyone. From chickpea salads that are easy to throw together to comforting classics like PB&J, and hearty mushroom subs that'll even satisfy meat-eaters.
Each one is packed with so much taste-bud tingling flavor we guarantee you'll think they're all awesome. Enjoy!
Vegetarian Sandwich Recipes
No time to pick out your favorites? Click here to Pin This Post For Later!