Zucchini and Hummus Pita Sandwiches are perfect for lunch or an easy weeknight dinner. They're loaded with healthy vegetables and ready in just 30 minutes!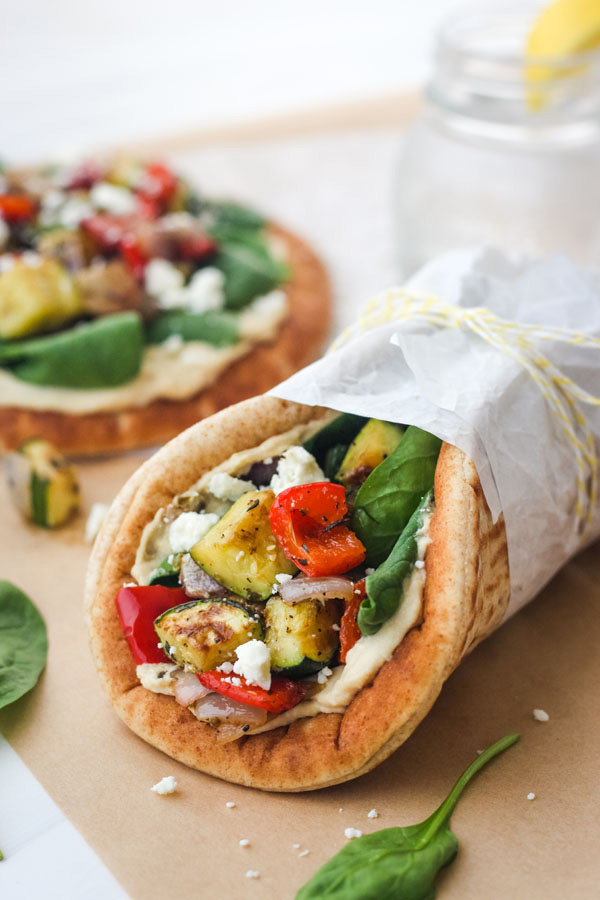 I'm always on the hunt for quick lunches and dinners. Things that are satisfying, moderately healthy and don't require dirtying lots of dishes. These zucchini and hummus pita sandwiches check all of those boxes and then some.
They're perfect for busy days when you're craving something fresh but feel like there's zero time to make a healthy meal. Tim and I basically lived off them during the holidays when we were running from one thing to the next.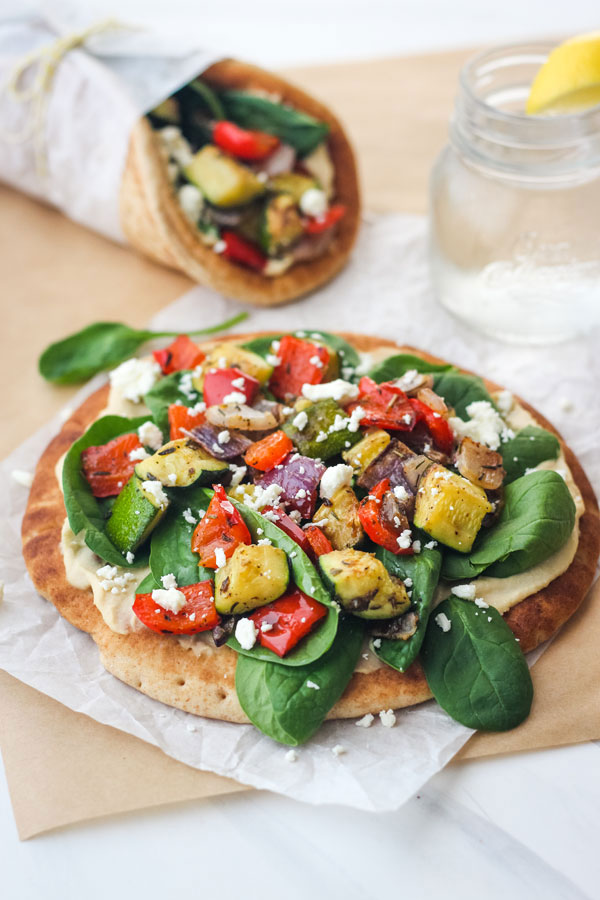 The recipe features herby roasted zucchini, red bell pepper, and onion piled atop warm pita bread smothered in hummus. A few handfuls of fresh spinach, a sprinkle of salty feta and you're good to go.
The different flavors and textures meld together for a simple meal that's light but filling, delicious, and only requires one pan!
~ Keep scrolling for step by step photos & ingredient tips after the recipe ~
How to Make This Healthy Pita Sandwich Recipe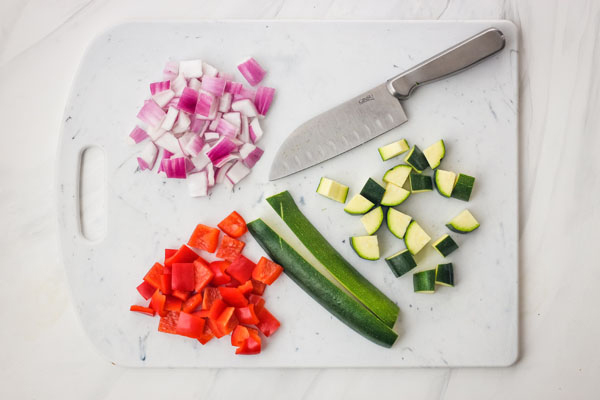 1) Get Your Veggies Roasting. Add the chopped vegetables to a roasting pan and drizzle with olive oil. Sprinkle over the seasonings and toss well.
Cook in a 425°F preheated oven or toaster oven until the vegetables are browned and tender, about 15 minutes.
You can swap the vegetables depending on what's in season and/or already in your fridge. Sliced mushrooms, chopped asparagus, or halved cherry tomatoes would taste great and will cook in the same amount of time.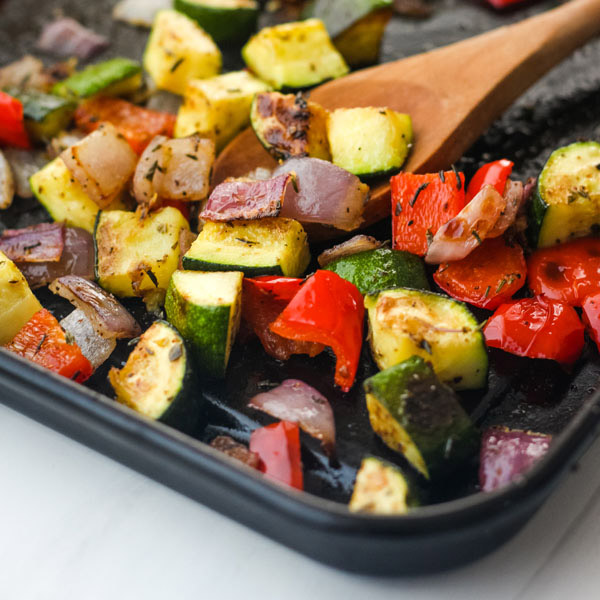 And if you're looking to use up any leftover red onion or bell pepper, these spaghetti squash burrito bowls are a little more work but absolutely worth the effort.
2) Warm Your Pitas. Once the veggies are ready set them aside and add your pitas to the oven, but only for a minute or two. You don't want them toasted, just warmed up.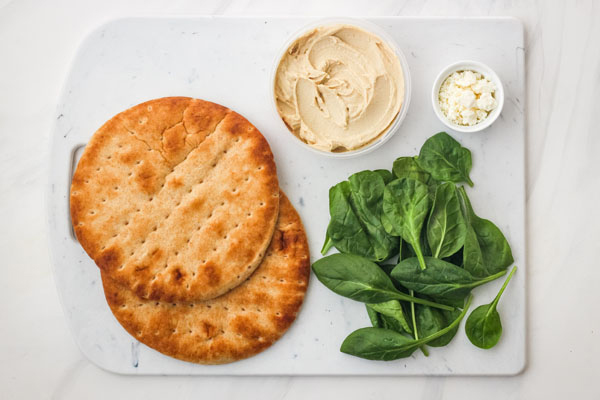 I love a pillowy soft pita and always keep a stack in the freezer. They defrost quickly and are great for making spicy chickpea edamame salad pitas or a cheddar apple pita pizza.
But these ingredients would be equally delicious on a piece of toast, wrapped in a tortilla, or piled on a pair of quick baked sweet potatoes.
3) Time to Assemble. Spread each pita with hummus. Plain, roasted red pepper or garlic hummus are all good options. Pretty much any flavor (except that chocolate dessert-style hummus) will be tasty. Then layer on the spinach (arugula, mixed greens or any kind of lettuce), the cooked veggies and lastly the feta.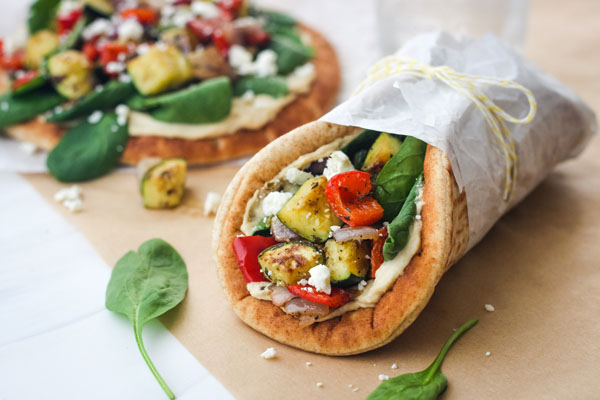 For extra protein and a heartier meal, you could add these crispy toaster oven roasted chickpeas, cooked lentils or falafel.
And if you're looking to make this recipe ahead for work lunches, roast the vegetables then store the remaining ingredients separately until you're ready to assemble.