11 Surprising Ways to Use Your Toaster Oven
Toaster ovens aren't just for making frozen bagel bites and nuggets Oh, no. Your little oven is capable of so much more!
It's basically impossible not to like a toaster oven:
they preheat quickly
can bake, broil, and toast
use less energy than a traditional oven
and best of all they don't heat up the house on hot summer days
In our small household, the toaster oven is no longer just a secondary oven; it's all but replaced our full-sized oven. 
We use it to make half a cake mix, cook restaurant-level baked potatoes, and even throw together a tasty sheet pan dinner for two. But the fun doesn't stop there!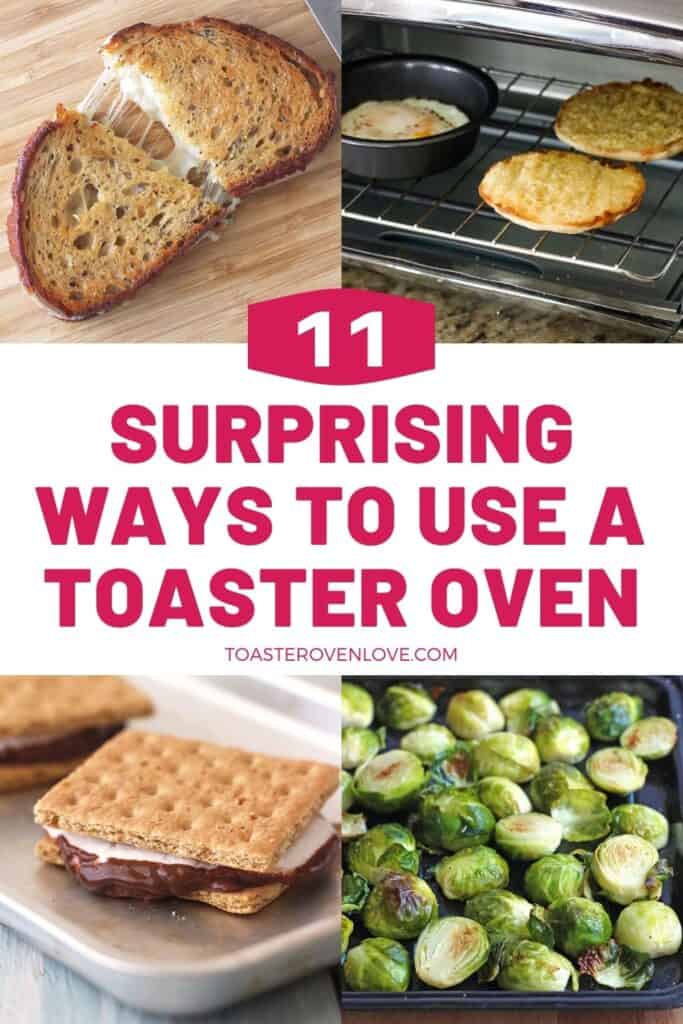 11 Fun Things You Can Do With Your Toaster Oven Today
This list of toaster oven recipes, hacks, and tips is great for beginners or anyone looking to get more out of their little oven. Even if you're a seasoned pro, I'm sure you can find something to expand your toaster oven horizons.
1. Make Gooey S'mores Indoors
Toasted marshmallows and melted chocolate sandwiched between crispy graham crackers. What's not to love about this classic summertime treat?
Using the BAKE or BROIL setting you can make one, two, or a whole bunch of party-ready s'mores in less than 5 minutes. No campfire needed!
Click here to get our best toaster oven s'mores tips.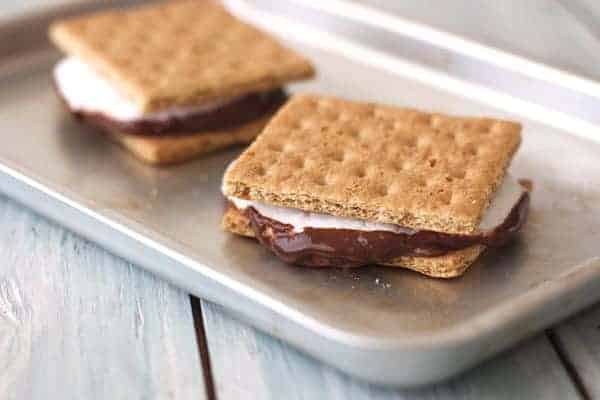 2. Keep Pancakes Warm Until They're All Ready To Eat
This is one of my favorite toaster oven hacks. It's great for when you have company over and are making a bunch of pancakes.
Using a low temperature (or the WARM setting if you've got one) the toaster oven will keep your first batch of pancakes nice and toasty while you make the rest of the batter.
Click here to learn how to keep your pancakes warm in a toaster oven.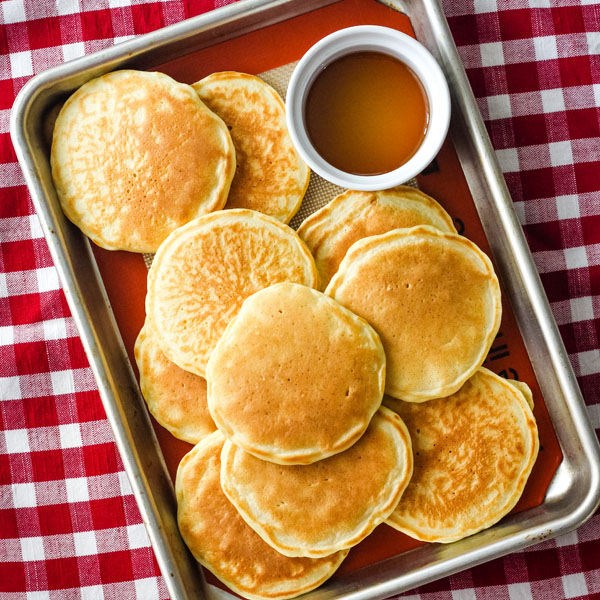 3. Reheat Leftover Pizza to Crispy Chewy Perfection
Want your day-old pizza to taste like it's fresh from the oven? You know, with warm melty cheese and a crisp (not soggy) crust.
Your toaster oven is the appliance for the job and you don't even have to preheat it!
Click here for all the ways you can reheat pizza in a toaster oven.
4. Cook The Best Tasting Vegetables Faster
We love, love, love roasting vegetables in the toaster oven.
They have the same great flavor as traditional oven-roasted veggies. But are usually ready faster thanks to the quick preheat and convection fan.
From asparagus to sweet potatoes, Brussels sprouts, and even spaghetti squash – the options are limitless!
Click here to discover all of the delicious veggies you can cook in your toaster oven.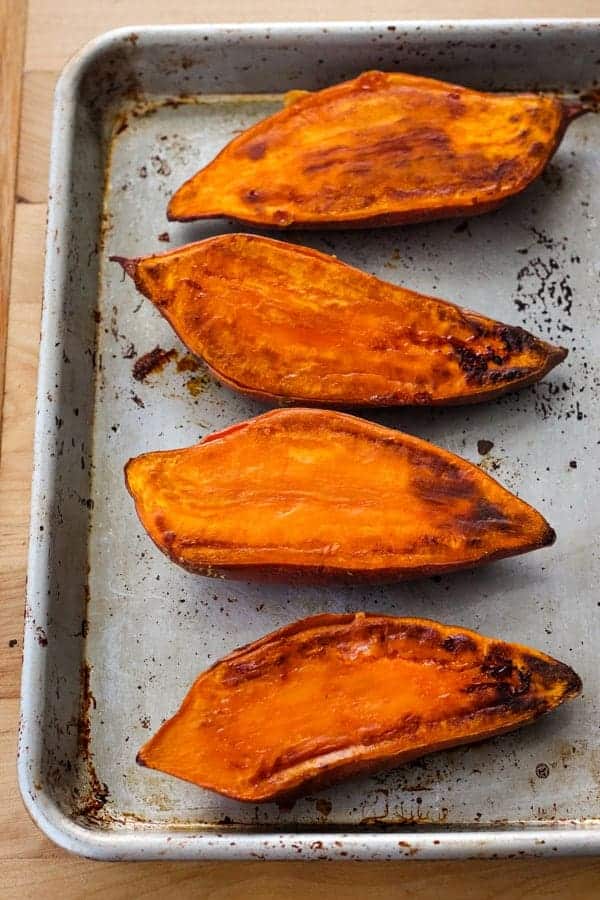 5. Enjoy an Epic Grilled Cheese Sandwich
This one is a no-brainer. Bread + Cheese + Toaster Oven = Always Delicious!
My favorite recipe for a toaster oven grilled cheese is this one, the bread gets super crispy. But this apple and Havarti combo is really good too. Hmm…you should probably try them both!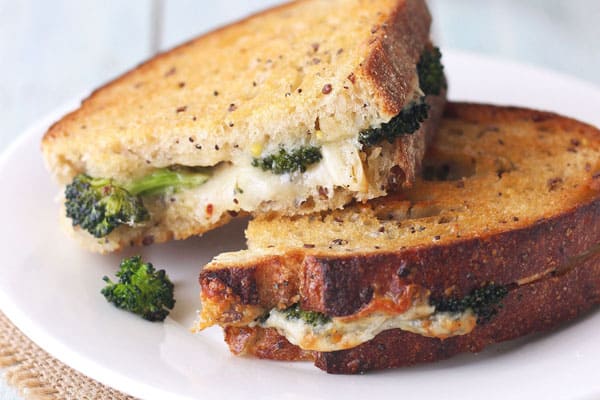 If you like a softer (aka less toasted) grilled cheese try this open-face method. Bonus: there's no sandwich flipping.
Only have a few minutes for lunch? You can use the TOAST setting to whip up a toasted Caprese sandwich. Or save the grilled cheese for another day and make a toasted peanut butter and jelly sandwich instead.
Click here for yummy toaster oven grilled cheese recipes.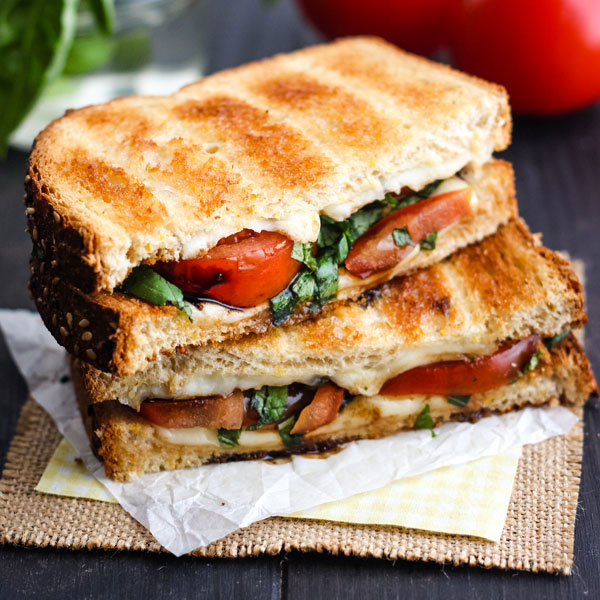 6. Bake No-Knead Bread Without Heating Up The House
No-knead bread is a wonderful thing. It's easy to make, beautifully crusty outside, and incredibly soft and chewy inside.
Running your full-sized oven for an hour to bake it (especially during the summer) is decidedly less wonderful.
But with a smaller recipe and a large toaster oven, you can enjoy freshly baked bread any time of the year.
Click here for our small no knead bread recipe.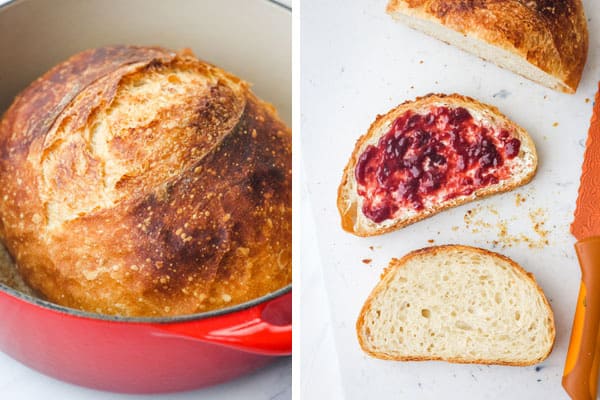 7. Whip Up a Breakfast Sandwich Faster Than The Drive-Thru
Start your day off right with a warm and toasty egg sandwich that's ready in just 10 minutes.
All you need is a few basic ingredients, a mini pan, and the TOAST setting on your toaster oven. If you're feeling extra, try making one with frozen waffles – it's delish!
Click here to make a toaster oven breakfast sandwich.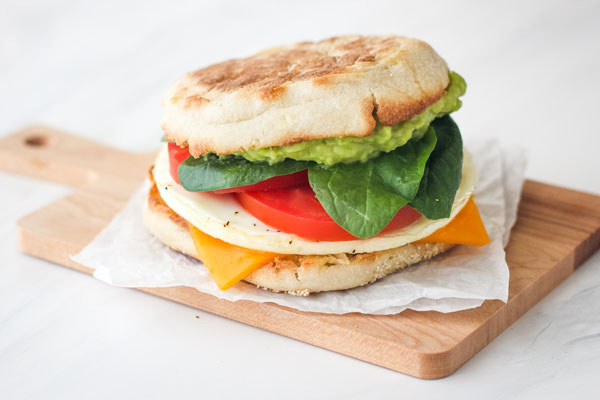 8. Indulge Your Inner Cookie Monster Without Lots of Leftovers
Nothing beats a warm fresh from the (toaster) oven cookie but if your household is small like ours you probably don't need 3 or 4 dozen of them.
One option is to whip up your family's favorite recipe and bake just a few now. Then freeze the extra dough for tossing in the toaster oven whenever a cookie craving strikes.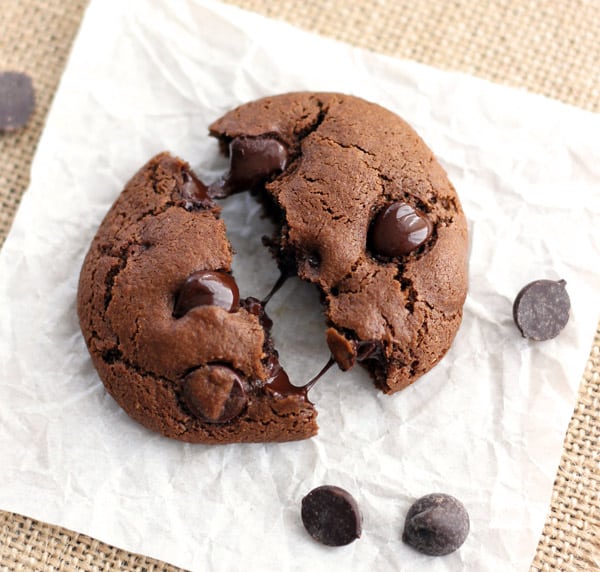 If you'd rather not have the extra dough, you can bake a small batch recipe like these indulgent toaster oven chocolate cookies.
Chocolate not your thing? We've got you covered with these 70 small batch cookie recipes, from oatmeal to shortbread there's something for everyone.
Bonus: 5 Tips That Will Make You a Toaster Oven Cookie Baking Expert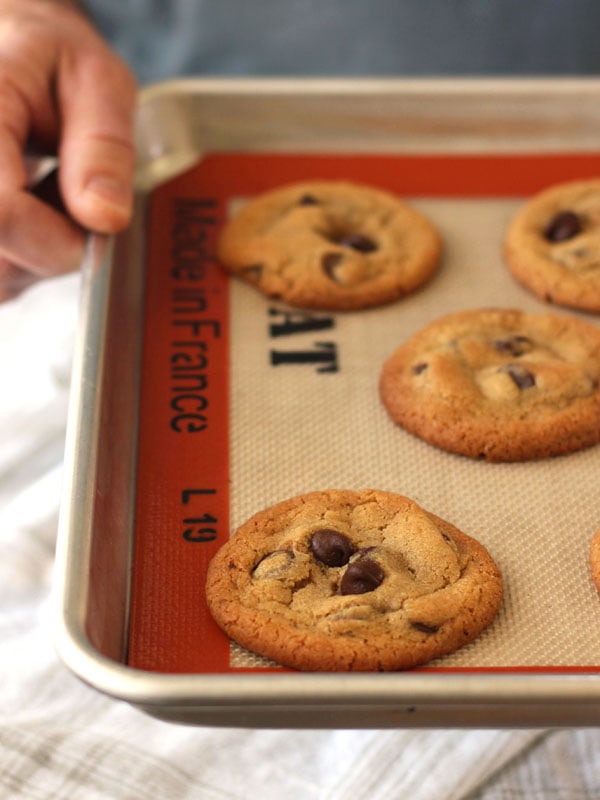 9. Revive Day-Old Muffins and Biscuits
You probably know that you can bake muffins in a toaster oven. But have you tried reheating them in your little oven?
The muffins stay tender inside while the outsides get toasted and crispy. It's kind of magical.
Click here to learn how to reheat muffins in a toaster oven.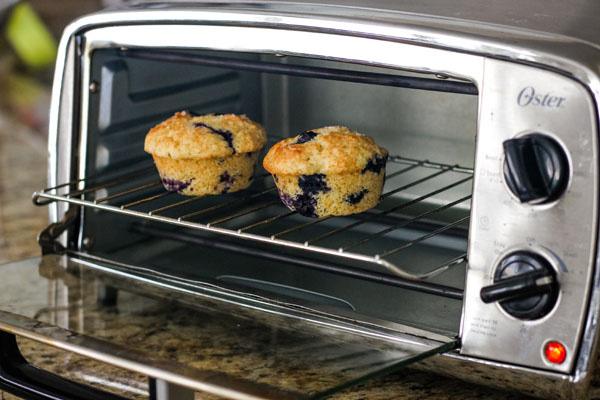 10. Melt Chocolate For Dipping and Drizzling
Don't have a microwave and need to melt a little bit of chocolate?
Use your toaster oven! It's super easy and works for melting butter too.
Bonus Tip: If you melt a little coconut oil with your chocolate you can make a small batch of Magic Shell. Perfect for topping a scoop of ice cream.
Click here to learn how to melt chocolate in a toaster oven.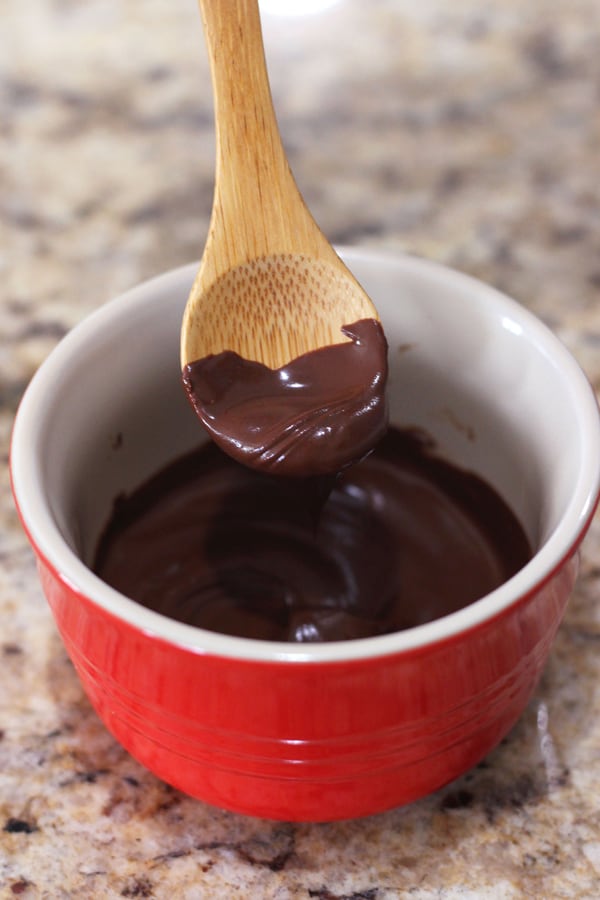 11. Toast Better Tasting Bagels
While there's no shortage of useless settings on a modern toaster oven, the BAGEL function is actually one worth having. Or at least trying to replicate.
With the BAGEL function, the top heating elements toast the inside of the bagel while the bottom elements gently warm the outside. So instead of a sad dried-out bagel, you get one that's perfectly toasted, warm, and still chewy.
Oh, and no worries if your little oven doesn't have this special setting, we've got a simple toaster oven hack you can try.
Click here to learn the best way to toast bagels in a toaster oven.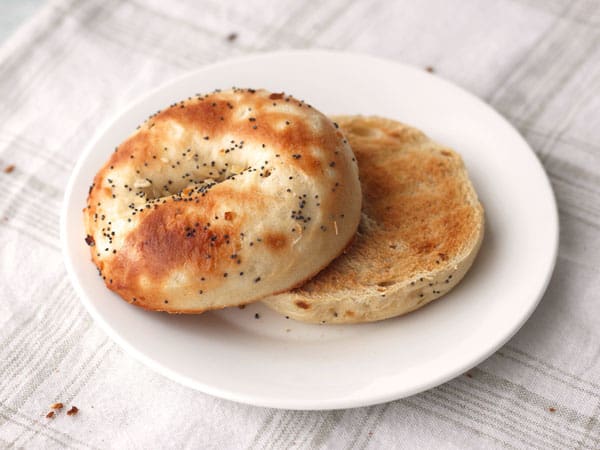 More Helpful Toaster Oven Articles:
And here's where you can explore all of our toaster oven recipes (over 150+ and counting!)
What about you? Let us know in the comments how you like to use this versatile appliance!