18 Toaster Oven Side Dishes For Your Next Holiday Meal
From Thanksgiving to Easter, these 18 Toaster Oven Side Dishes will help you make the most of your little oven during any holiday. Featuring irresistible roasted vegetables, creamy rosemary potatoes, and even cranberry sauce! Bonus: Don't miss our holiday toaster oven cooking tips below the recipes.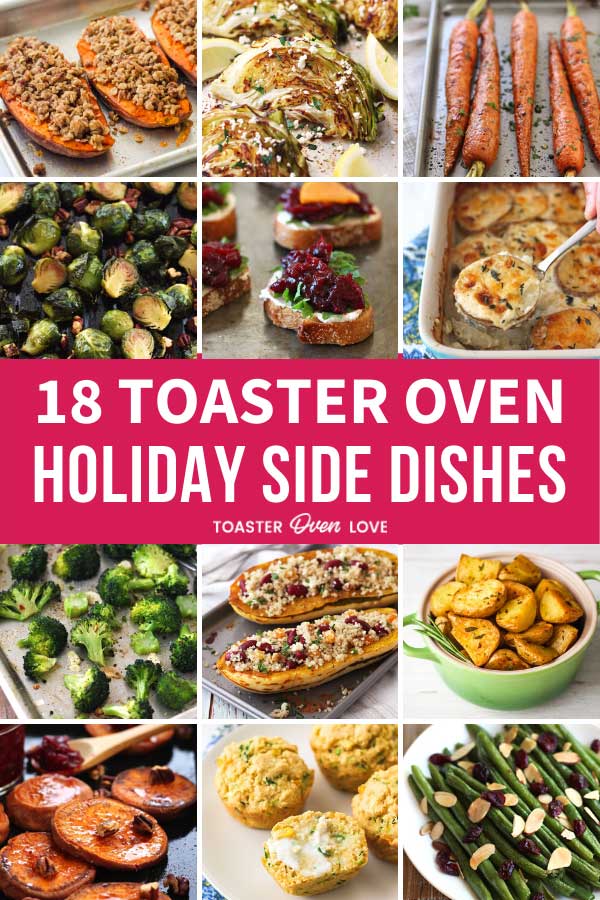 Is your oven overflowing with goodies and you need to free up space? Or are you just looking to make a small holiday side dish for two? Either way, we've got you covered!
Toaster Oven Holiday Side Dishes
Save some room in your big oven and make one (or two) of these tasty side dishes in your toaster oven or countertop oven!
Holiday Toaster Oven Cooking Tips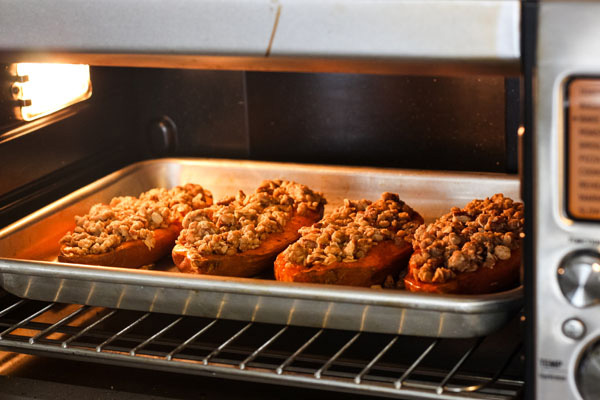 Try Out New Recipes
All ovens (big and small) behave differently and ingredients vary by brand. The best way to ensure you end up with a successful dish on your holiday table is to try it before the big day. I like to work new recipes into our weekday dinners and take note of any changes I want to make to the cooking time or seasonings.
Watch Your Food Not The Timer
Suggested cooking times are just that, suggestions. Let your senses (sight, touch, taste) guide your cooking.
If your veggies are roasting too quickly, turn down the temperature.
The tops of pies and casseroles can over brown before they're baked through (especially in a convection toaster oven or countertop oven). If that's happening, cover your dish.
Prep Ahead What You Can
To cut down your kitchen to-do list get a few things out of the way early.
Most vegetables can be chopped a day ahead.
You can bake and freeze muffins or biscuits and defrost the day of.
Our favorite cranberry sauce (#4 above) keeps well refrigerated for up to 5 days. And we've had a lot of success reheating our streusel-topped sweet potatoes too (#1 above).
Stay Toasty
The WARM setting on your toaster oven is great for keeping rolls and dishes cozy until you're ready to serve them. Bonus: it's also a handy feature for keeping pancakes warm too.
Happy Holiday Cooking! ~ Tim, Brie & Benji