Toaster Oven Grilled Cheese Recipes
Crispy and cheesy, these Toaster Oven Grilled Cheese Recipes are loaded with flavor and so easy to make in your little oven. From classic-style baked grilled cheese to grown-up gourmet sandwiches, there's something for everyone!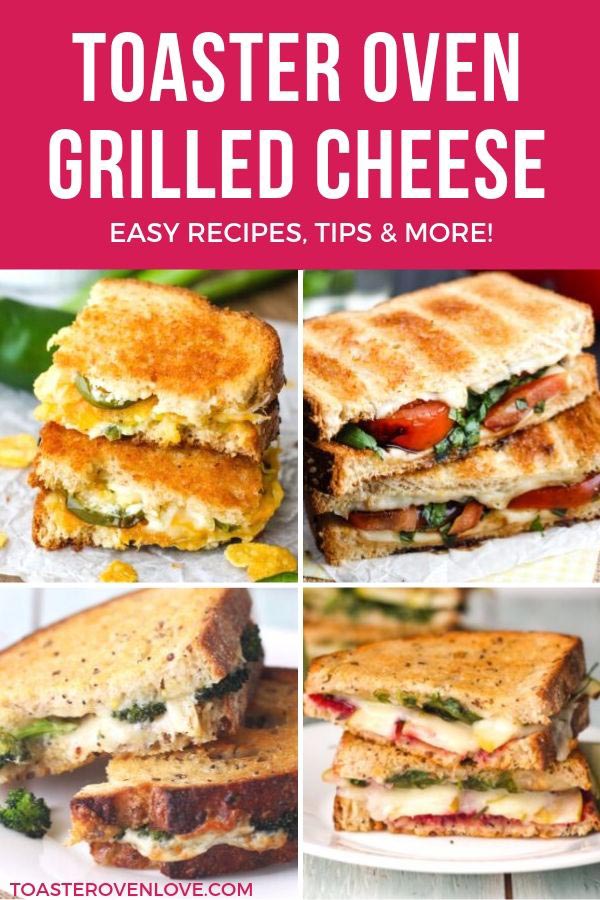 Toaster Oven Grilled Cheese
When it comes to simple comfort food, nothing beats a gooey grilled cheese sandwich. They make a great lunch or dinner, come together quickly, and are easy to customize with a variety of bread, filings, and cheeses.
My favorite way to cook a grilled cheese sandwich is in our toaster oven. The bread gets perfectly toasted while the cheese slowly melts.
If you've ever wondered how to make a grilled cheese sandwich in your toaster oven, you are in the right place. Below we'll walk you through the different methods and share our best toaster oven grilled cheese recipes using each one.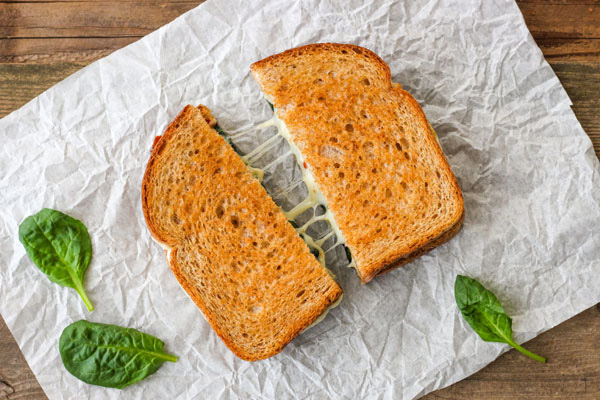 Do you need any special accessories?
To make a grilled cheese sandwich in your toaster oven all you really need are ingredients and the oven but some recipes are easier to make if you've got a few tools on hand.
Spatula.
Baking Sheet, we love this 1/8th sheet pan for single sandwiches.
Oven gloves for grabbing hot pans.
Cooking Methods
There are many ways to make grilled cheese in your toaster oven, the best method for you will depend on the functions available on your oven and the results you're trying to achieve.
TOASTED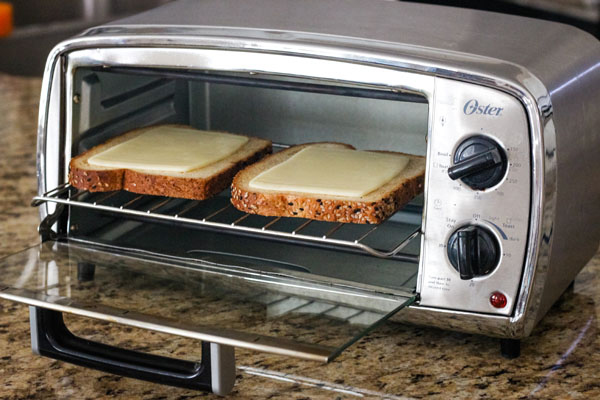 Directions: Using the TOAST setting, cook your sandwich directly on the rack for 4 to 5 minutes.
Results: Crispy toasted bread that's soft inside with gooey melted cheese.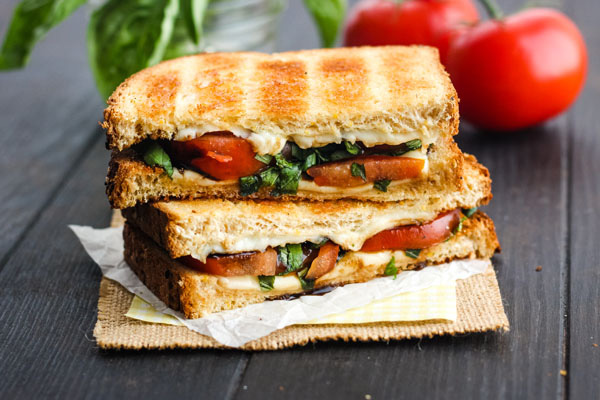 Pros: No waiting for the oven to preheat. Easily add extra fillings to open-face toasted sandwiches.
Cons: If your sandwich has lots of fillings, the bread can burn before the cheese is melted. Heating on the TOAST setting can be inconsistent and uneven, especially in larger ovens. If cooking a whole sandwich, may require flipping for even toasting.
Best For: Simple cheese + bread sandwiches and sandwiches with juicy toppings.
BAKED OPEN-FACE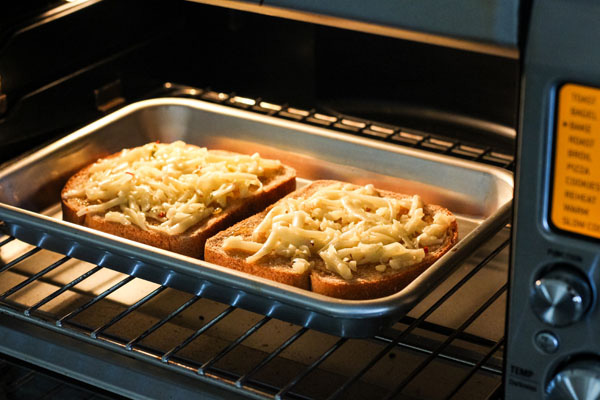 Directions: Place an empty pan inside toaster oven and preheat to 400F on the BAKE setting. When ready, carefully lay prepared bread + cheese slices side-by-side on the heated pan and cook for 6 to 7 minutes. Add any desired filling and sandwich slices together.
Results: Evenly toasted bread that's tender in the middle and deliciously melted cheese.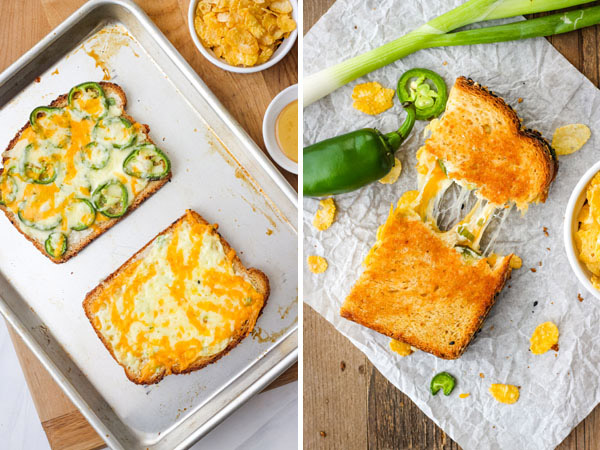 Pros: Perfect for sandwiches with fillings you want to add after cooking. Great for slowly melting shredded cheese. No sandwich flipping required.
Cons: Can be difficult to cook more than 1 sandwich at a time in smaller ovens.
Best For: Sandwiches made with shredded cheese, fresh fillings (like tomatoes, spinach, or basil), or crunchy fillings (like chips or pickles) that you don't want to be warmed.
BAKED FILLED & FLIPPED
Directions: Place an empty pan inside toaster oven and preheat to 450F on the BAKE setting. Prepare a full sandwich, stacking one slice on top of the other. When ready, carefully lay sandwich on the heated pan and cook for about 4 minutes. Remove pan, flip sandwich, and cook for an additional 3 to 4 minutes.
Results: Bread is evenly toasted in the middle with a crunchy crust and a warmed-through filling.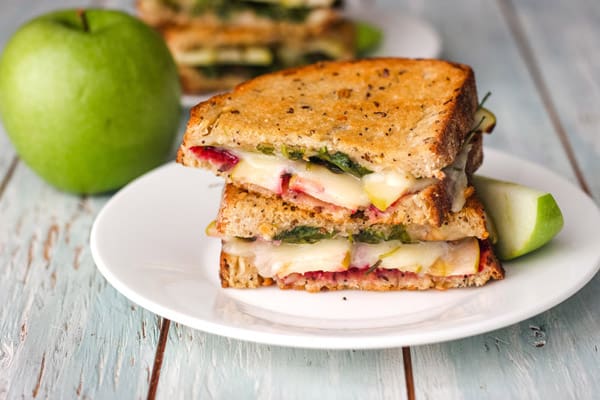 Pros: Great for sandwiches with lots of fillings like apple slices, leftover roasted veggies, and nuts. Allows you to fit more sandwiches on the pan at one time.
Cons: Doesn't work well for sandwiches with only shredded cheese, the cheese melts too quickly.
Best For: Making multiple sandwiches and when you have fillings you want to be warmed and/or softened.
Toaster Oven Grilled Cheese Recipes