A Great Baking Dish for Small Toaster Ovens (+ Recipes!)
Looking to cook individual frozen meals, warm leftovers, bake small cakes, or whip up a veggie frittata in your little oven? A tiny but mighty 7 x 5 baking dish can do all that and more. That's why we think it's the best baking dish for small toaster ovens.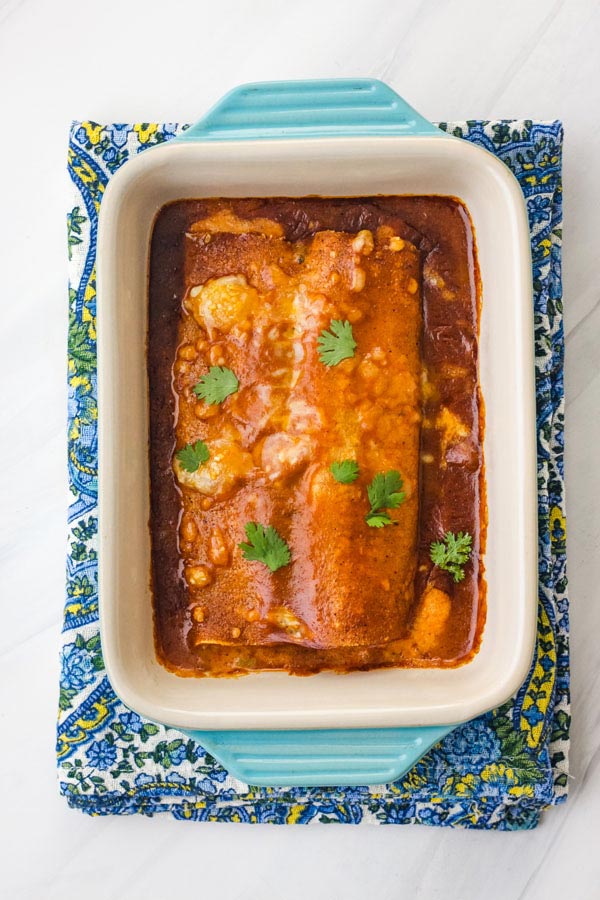 (Quick Note: This post contains affiliate links, as an Amazon Associate we earn commissions from qualifying purchases.)
Finding a baking dish that fits in your toaster oven and holds enough food to feed a hungry human can be challenging. Enter the 7 x 5 Baking Dish!
We got our favorite 7 x 5 baking dish on Amazon. It's made by Le Creuset and is a fantastic (and stylish) little dish that heats evenly, cleans up well, and fits nicely in our smallest toaster oven.
*While we love sharing about the pans and dishes we use, you should always review the manual that came with your toaster oven and follow the manufacturer's recommendations for materials that are acceptable to use in your specific oven.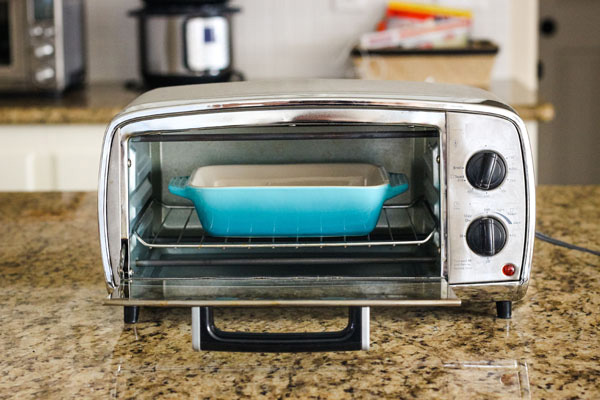 The specs:
Made from a solid enamel-coated stoneware
Interior Measurements 7″ L x 5″ W x 1 3/4″ H
Exterior Measurements with Handles 9 1/8″ L x 5 5/8″ W x 2″ H
Capacity of 22 ounces
In addition, Le Creuset's stoneware baking dishes can be used in the oven up to 500°F, in the microwave, and even under the broiler. (source)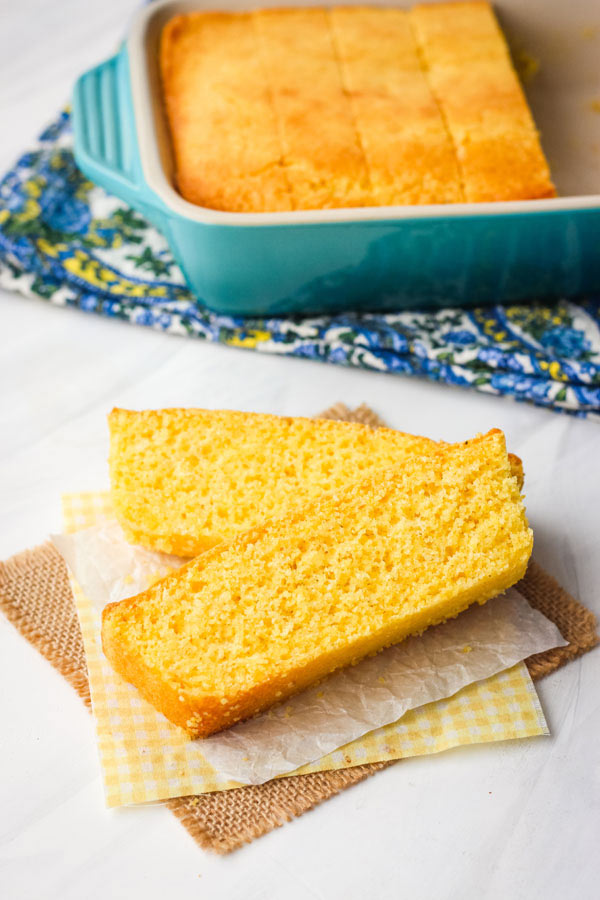 3 Reasons We Love This Small Baking Dish
We've had our little 7 x 5 Le Creuset Baking Dish over 2 years and it's one of the most used toaster oven pans in our house. Here are three reasons we love it and think you might too.
1. It's the perfect size to bake small treats. Things like little snack cakes (toaster oven carrot cake pictured below), fruit crisps, and an 8.5 oz boxed cornbread mix bake up wonderfully in this little dish.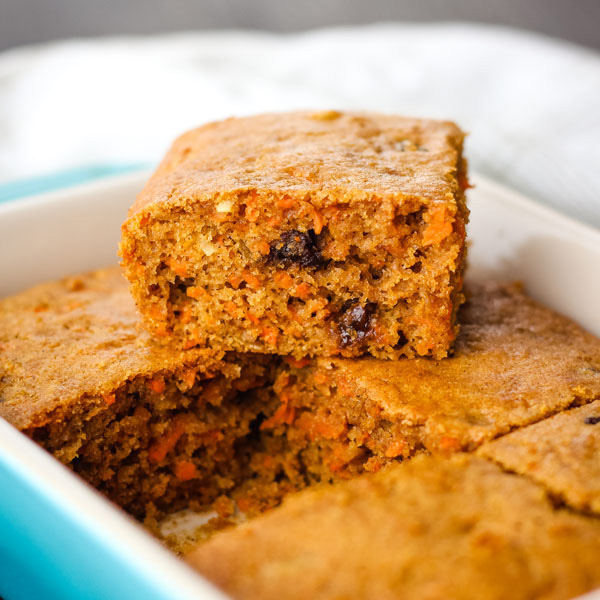 2. It's great for cooking frozen meals and reheating leftovers. The dish heats evenly, so your food is slowly warmed and fully cooked through.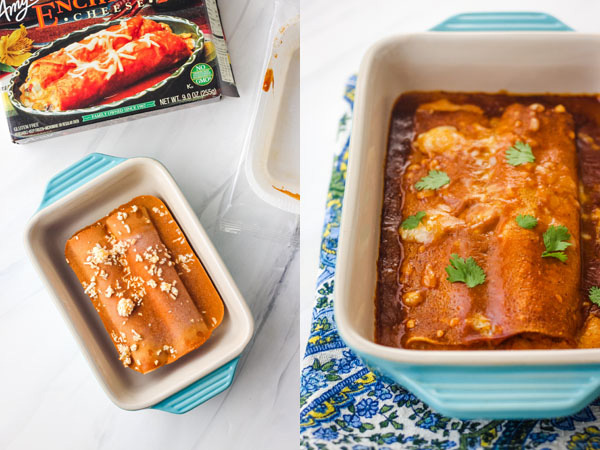 Plus it's nice enough to double as a serving dish. *But be careful, just like a skillet that's been in the oven – it will be very hot.
3. It's easy to keep clean and resists stains. Usually, just warm water and a quick round with a sponge is all we need to get it clean. For really baked-on stuff, we'll add a little soap and soak for a few minutes.
Also, the Clean and Care instructions from the manufacturer say it's dishwasher-friendly (full disclosure: we've never tried putting ours in the dishwasher).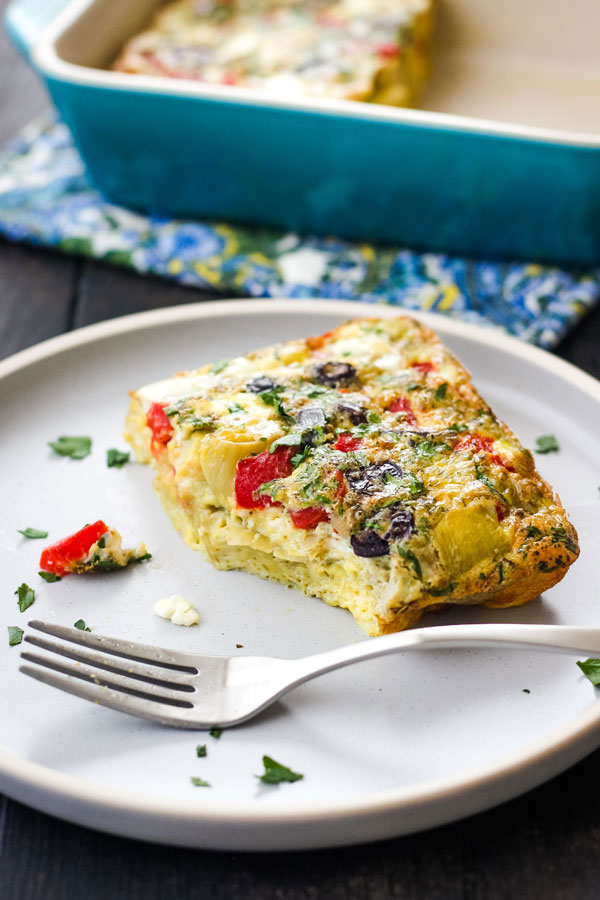 Where Can You Buy This Small Baking Dish?
I saw it at our local Home Goods once and at a Le Creuset outlet. You can also check out the reviews and purchase it on Amazon or order it directly from Le Creuset. Unfortunately, it appears this dish may have been discontinued by the manufacturer. If you're looking to get your hands on one I've seen a few listed on Ebay recently.
Seven Tasty Recipes For Your 7 x 5 Baking Dish
Not sure what you can make with a 7 x 5 baking dish? From small-batch sweets to a hearty vegetable frittata for two, the possibilities are endless!