A small batch of freshly baked muffins is the perfect weekend treat BUT finding the right muffin pan for your toaster oven can be tricky. If your current muffin pan won't fit, we've got a few ideas that might!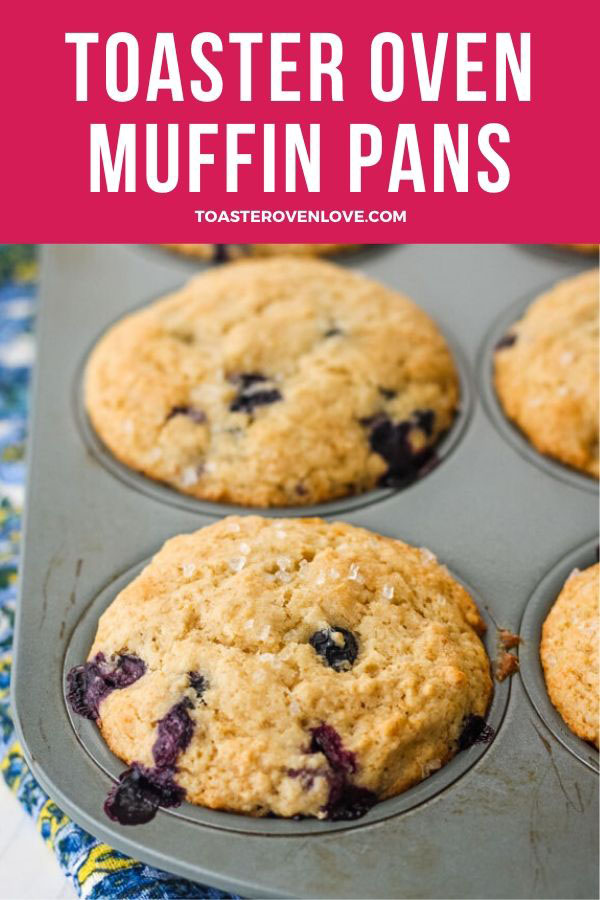 But before we get to the pan reviews, take a few seconds and go measure the inside of your toaster oven. Then you'll know if a particular muffin pan will fit or not.
Okay, got your measurements? Let's talk toaster oven muffin pans!
2 Muffin Pan Ideas for Smaller Toaster Ovens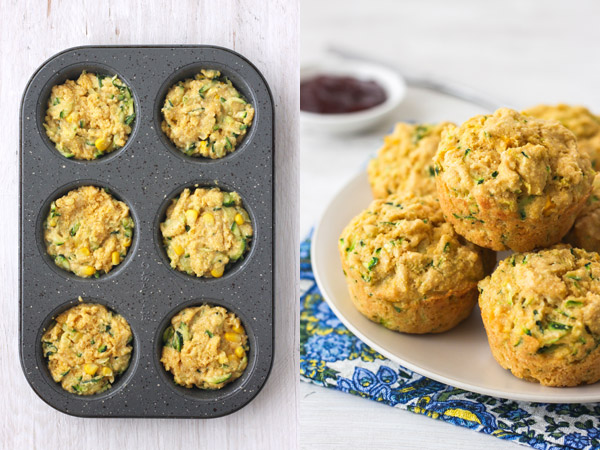 1. CasaWare 6-Cup Muffin Pan
I use this pan all of the time to bake our Cornbread Zucchini Muffins (pictured above) and Raspberry Lemon Corn Muffins. I find it bakes evenly and leads to muffins that rise tall, are tender inside, and have a nice crust outside.
One Thing to Note: It is a darker-colored pan with a nonstick coating that can lead to more browning and faster baking.
You can see how muffins baked in this pan compare to muffins baked in lighter-colored pans in Our Big Fat Toaster Oven Muffin Experiment.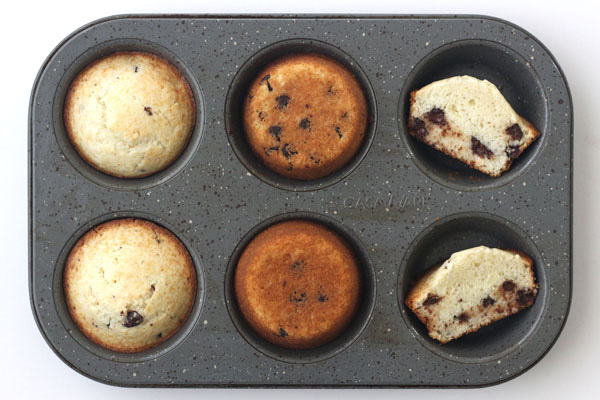 2. Nordic Ware Compact Oven Muffin Pan
I haven't baked with this pan too much as it's a pretty new addition to our collection. Recently, I did use it to bake a batch of strawberry lemon muffins with shredded coconut (adapted from our Toaster Oven Blueberry Muffin Recipe).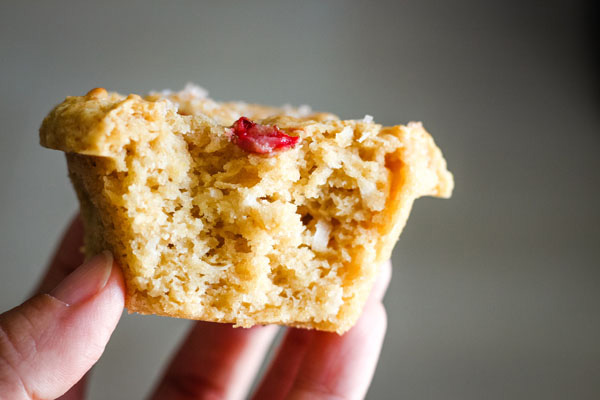 The muffins came out light and fluffy. I was pretty impressed that despite its lightweight feel, the pan didn't warp during baking and it cleaned up easily.
2 Things You Should Know:
The lighter-colored metal seems to stop the muffins from developing much of a crust/browning.
The cups are very close together. If you're like me and guilty of always overfilling your muffin pans, the muffin tops will end up baking into each other.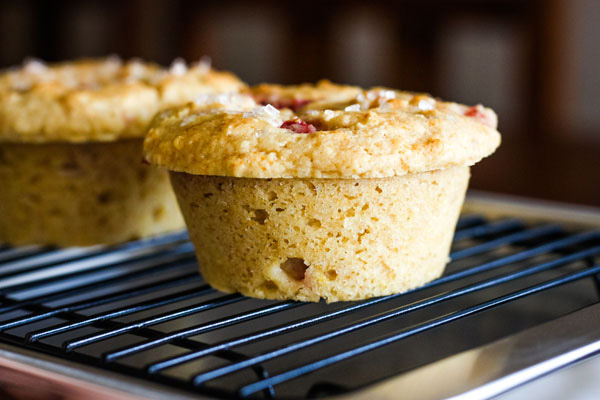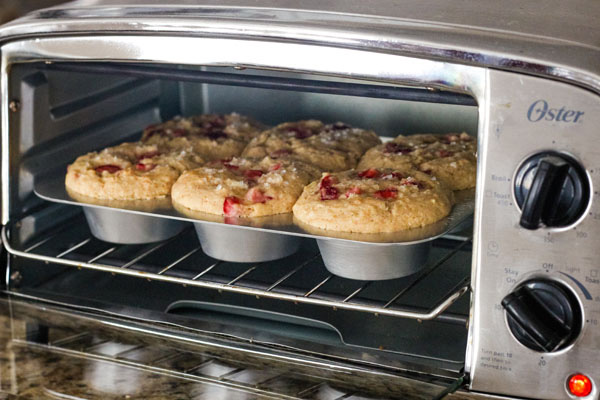 My Favorite Toaster Oven Muffin Pan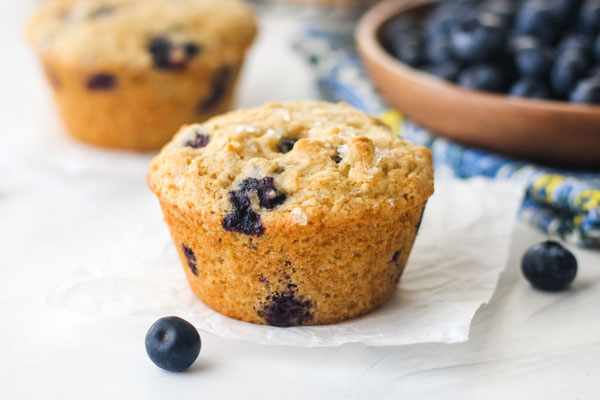 Chicago Metallic Muffin Pan and Toaster Oven Set
This pan has been our go-to toaster oven muffin pan for years. I use it almost weekly to bake muffins, lemon olive oil cupcakes, and mini frittatas in our larger countertop oven. This muffin pan is not for smaller toaster ovens.
The color is light enough to gently bake but dark enough that muffins develop a golden crust. The individual cups are a little close together but deep/wide enough that we haven't had trouble with muffins baking into each other.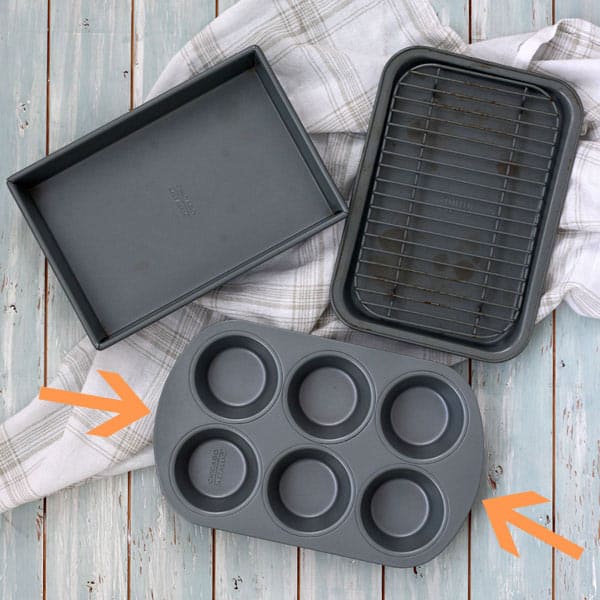 We purchased our pan over 4 years ago as part of the Chicago Metallic Toaster Oven Pan Set. I'm not a huge fan of the baking pan in the set (the folded metal edges are a pain to keep clean) but the muffin pan and the mini rack more than make-up for it.
The muffin pan has handles that extend beyond the pan and can make it too wide for some toaster ovens. We highly suggest you review the sizes of all of the pans in the set (including the muffin pan) before purchasing.
Mini Muffins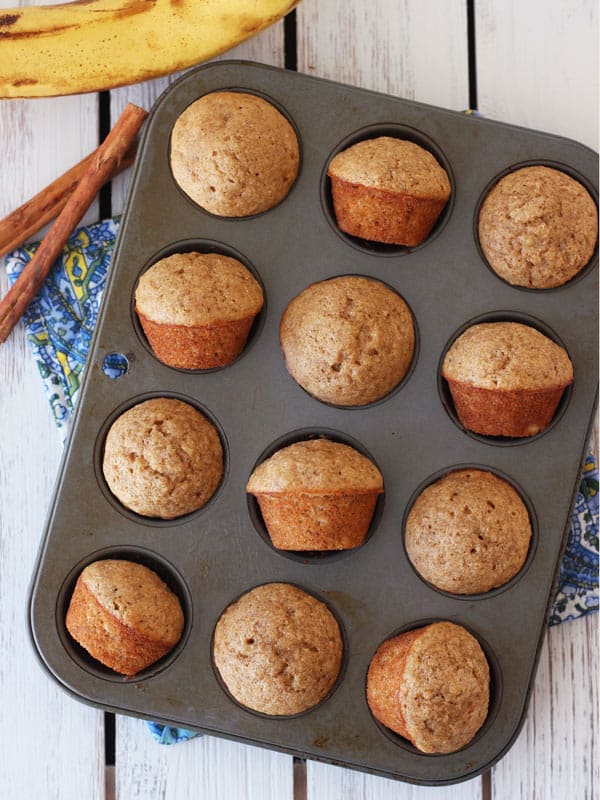 A great option for smaller toaster ovens is to use a mini muffin pan. I love to use ours to make mini banana muffins using this toaster oven bread recipe.
I think we got our pan at the grocery store but you can find mini muffin pans online and at pretty much any housewares or department store.
One thing to keep in mind is Mini Muffin Math:
1 regular muffin = 3 mini muffins
6 regular muffins = 18 mini muffins
12 regular muffins = 36 mini muffins
If you go the mini muffin pan route you might want to consider getting 2 or 3 pans. Otherwise, you'll have to keep cleaning that one mini pan between batches to finish baking a recipe.
Small Batch Recipes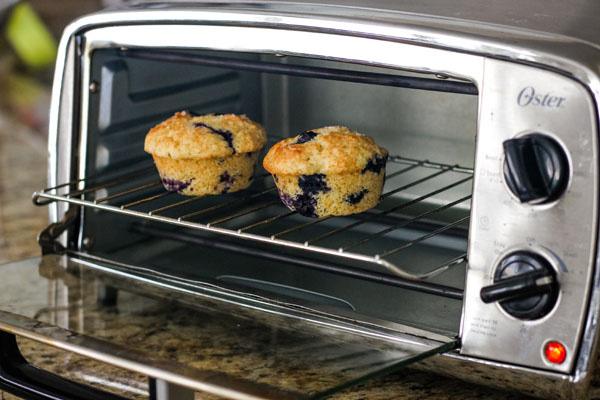 Once you've got your pan sorted check out these toaster oven muffin recipes. Each recipe makes just 6 muffins or less.
And if you haven't been reheating muffins in your toaster oven, you are missing out. The muffins get crispy and lightly toasted outside while the tender middles are warmed through – it's delicious.
Happy Baking!