9 Tips For Cooking Frozen Meals In A Toaster Oven
While we're all about wholesome dinners like spaghetti squash burrito bowls and quinoa zucchini salads, sometimes it's nice to take the night off from cooking. When it's been a day or you're not feeling well, frozen meals are a fantastic option.
They're convenient, more affordable than takeout, and there are even some great vegetarian and vegan options available.
Unfortunately, frozen meals tend to taste kind of terrible when microwaved. But, I get it. Turning on your oven to heat up one or two meals feels like such a waste.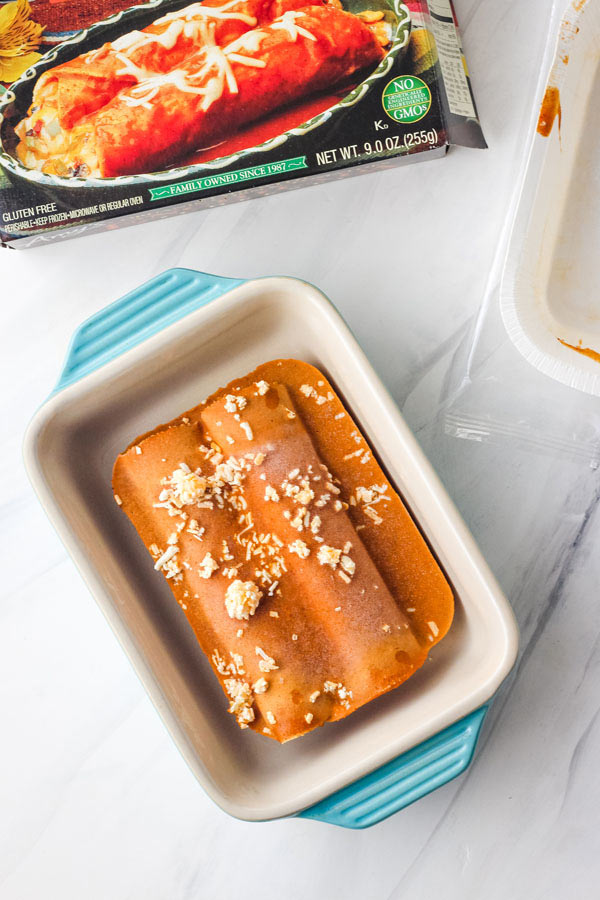 Tasty Toaster Oven Frozen Meals
The good news is your toaster oven can help you make frozen meals that are evenly heated, not soggy, and dare I say…even appetizing. And because they preheat faster and use less energy, toaster ovens are a more efficient way to get that home-cooked flavor you're craving.
Now, your little oven isn't magical. So it won't cook your dinner faster but it will taste much better than a soggy microwaved dish.
Below are some of our best cooking tips along with a few of the baking dishes and pans we use to cook frozen meals in our toaster oven. As a ThermoWorks affiliate, we may receive commissions from purchases made using the links on this page.
1. Read Before You Buy.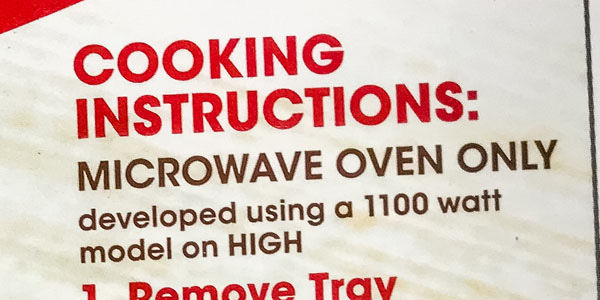 A lot of companies are developing frozen dinners that are only for cooking in the microwave. Don't buy those if you want to cook frozen meals in your toaster oven.
Instead, look for meals with toaster oven directions or conventional oven directions that don't prohibit the use of a toaster oven.
Our favorite frozen meals are from the Amy's brand – they're vegetarian and every box includes toaster oven directions! I've been eating them since my senior year in high school, so cough cough…a few decades now.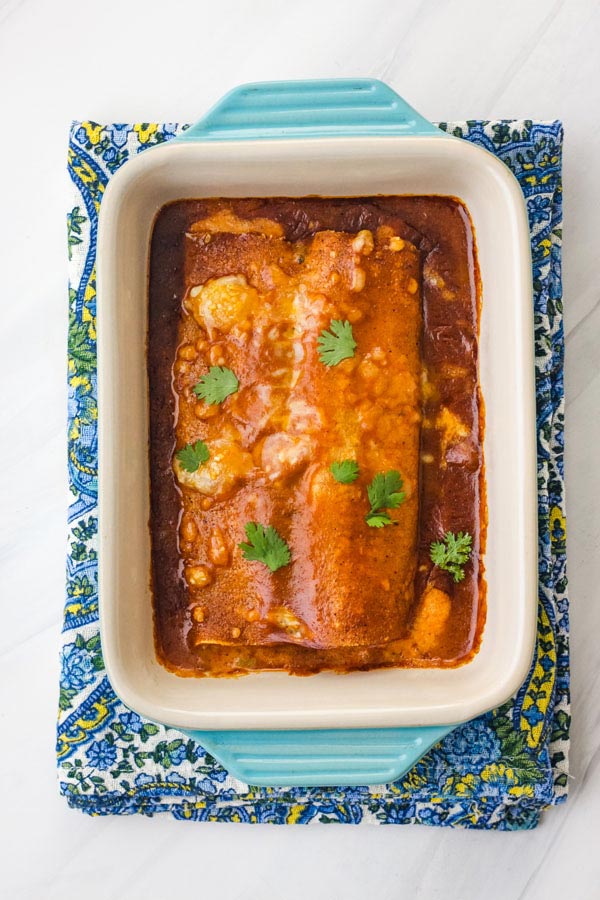 *Why do some packages say "do not prepare in a toaster oven"?
Conagra, the maker of Marie Callender's frozen meals and pot pies was one of the few companies that responded to our email inquiry and kindly offered the following reasons:
Because toaster ovens vary widely in size, heat distribution, distance from heating element and insulation, we do not recommend using toaster ovens. The product would be too close to the heating source and it can cause a fire.
In addition, Stouffer's has a FAQ that states "We do not recommend using a toaster oven due to the toaster oven's small size and close proximity of the heating element to the meal container."
2. Remove any packaging.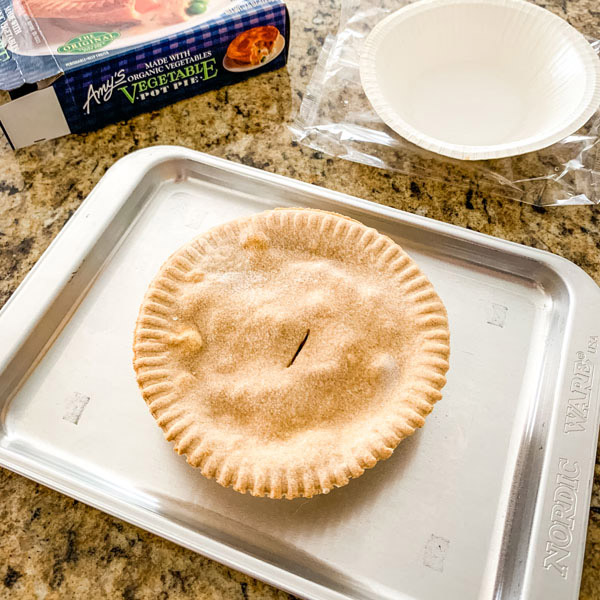 The Amy's meals we buy usually come in paper cartons and wrapped with plastic.
Each box has toaster oven cooking instructions that direct you to remove any packaging and transfer the meal to an oven-safe baking dish before cooking.
Pro Tip: NEVER put paper or plastic in a toaster oven, they're a fire hazard.
3. Use a toaster oven pan or baking dish.
*Always review the manual that came with your toaster oven and follow the manufacturer's recommendations for materials that are acceptable to use in your specific oven.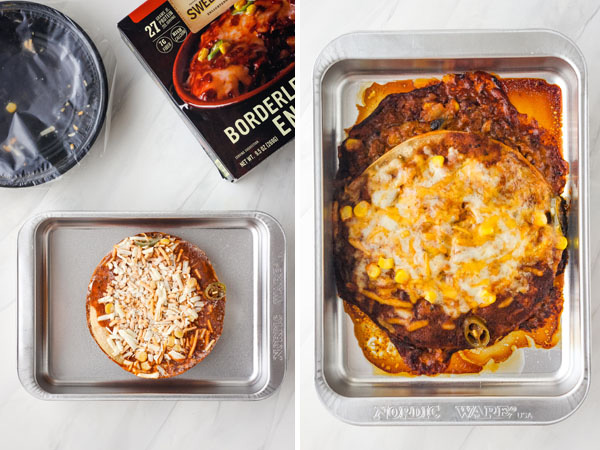 I try to look for a pan or baking dish that's close to the same size and shape as the frozen meal.
If the pan is too large, sauces and fillings can spread out and bake onto the pan like with the enchilada bowl pictured above. In case you're wondering, it was still tasty just a little on the dry side.
From casseroles to small dutch ovens, there are a lot of options for toaster oven baking dishes.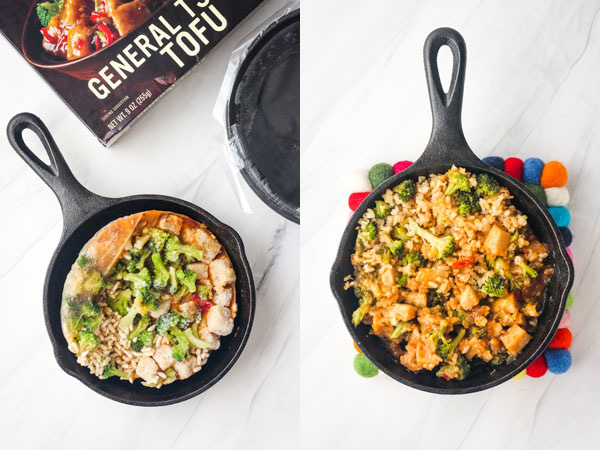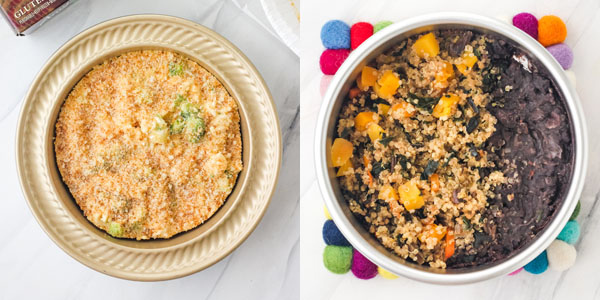 We're big fans of this 7 x 5-inch baking dish for rectangular-shaped meals like enchiladas. For bowl-style meals, we'll use either a 6 x 2-inch round cake pan, a mini pie pan (ours is a little small so it doesn't always work) or a 6.5-inch cast iron skillet.
If I'm trying to cook two meals at once I'll usually stick them both in an 11 x 7-inch baking dish.
We avoid glass baking dishes since most major manufacturers warn not to use them in a toaster oven and to avoid large temperature changes (you know, like tossing a frozen meal into a hot oven).
What about meals that require covering during cooking?
We're trying to use less foil in our house so if a baking dish doesn't have a lid we just cover it with a cookie sheet.
Can you use foil to cover the pan?
Maybe? Because ovens vary and there's no industry standard, each manufacturer has its own instructions regarding the use of foil. So it's best to consult your manual or contact the manufacturer.
4. Lightly oil the pan.
Totally optional but I find it helps to keep the food from sticking and makes clean up easier (especially metal pans).
5. Try adding your food during preheating.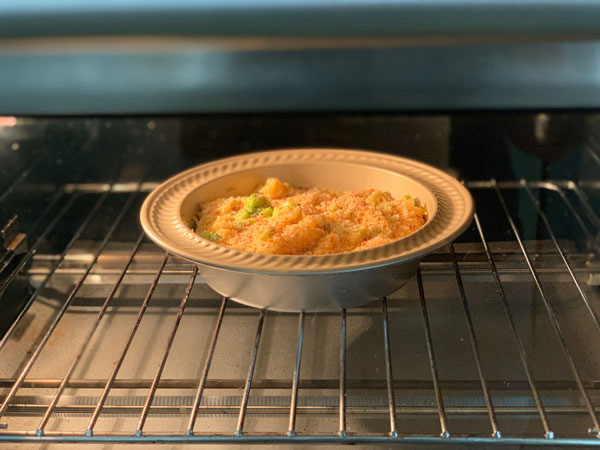 I plop the frozen meal into the baking dish and place the dish on the cooking rack. Then I start the toaster oven preheating.
For us, this leads to more even cooking overall since the food, baking dish, and oven warm-up together.
*Note: I haven't tried this with pies where the initial high temperature is important to the baking process.
6. Reduce the cooking temperature by 25 degrees.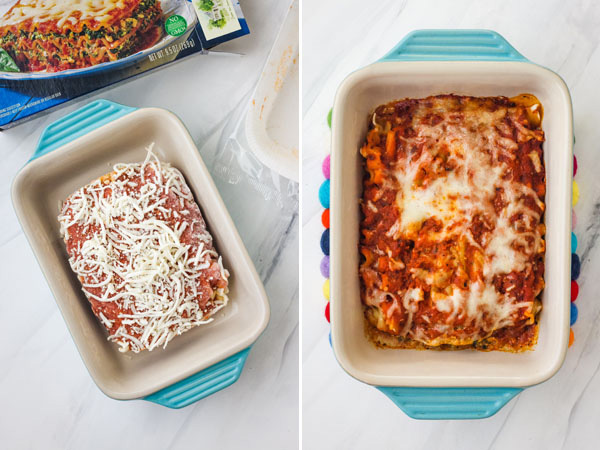 We reduce the temperature for thicker items (like lasagnas or casseroles) or if we're using convection.
If the temperature is too high you can end up with dried-out edges and a frozen center. This same issue can occur if you're cooking with a convection toaster oven.
Reducing the temperature by 25 degrees gives the oven time to slowly warm the meal throughout.
*If your oven heats aggressively, reducing the temperature for all frozen meals may work best.
7. Check on your meal early.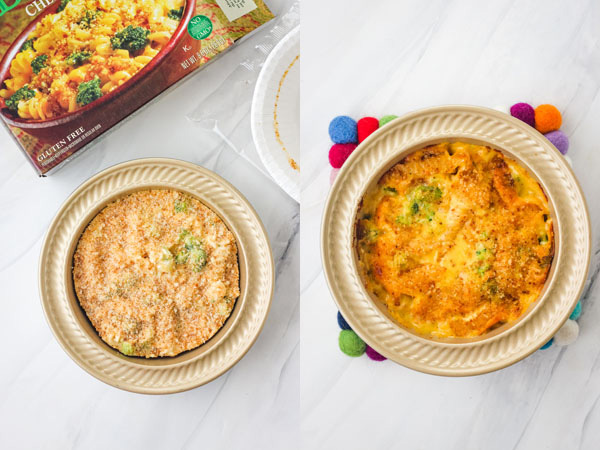 Working on this post we cooked veggie pot pies, tofu bowls, enchiladas, and a bunch of other frozen meals in our toaster ovens. Most of them were ready about 5 to 10 minutes faster than the shortest time stated on the box.
Whether you're using an old-school toaster oven or are cooking with a convection toaster oven it's a good idea to check on your meal about 2/3 of the way through the cooking time.
If your meal's not ready just pop it back in and add more time.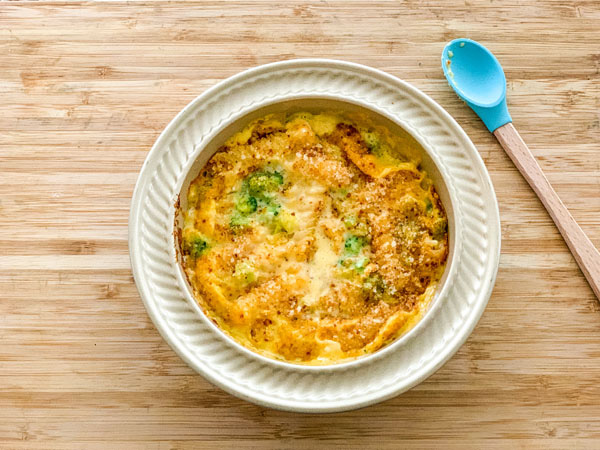 Also, when making things like macaroni and cheese I find it helps the food to cook more evenly if I stir the center of the item about halfway through the instructed cooking time.
This also gives you a chance to see if the edges are cooking too fast and make adjustments to the temperature if needed. Or cover the baking dish if the top is over-browning.
8. Use a Thermometer.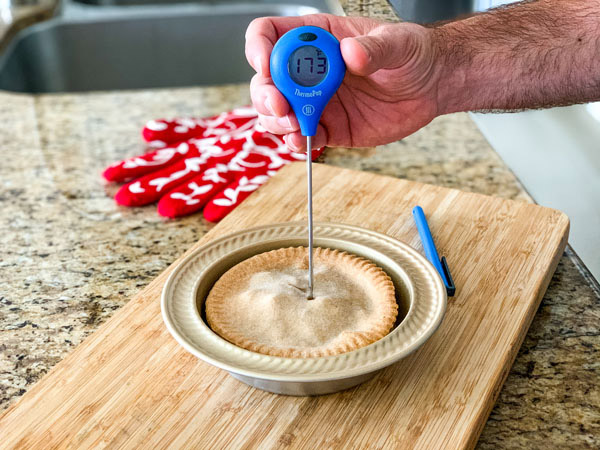 To make sure your food has been cooked entirely, stick a food thermometer into a few different spots.
I love our Thermopop from Thermoworks. Not only is it cute but the temperature read takes just a few seconds and the numbers are large and easy to see.
It's nice to have a way to confirm everything has been cooked to a food-safe temperature. Especially when cooking frozen vegetable pot pies or any kind of fake meat item like chicken-less nuggets.
The Thermopop comes in a variety of fun color options. I bought a blue one (it's my favorite color) and liked it so much I got a purple one for my mom as a Christmas present.
If you're looking for something local, traditional (non-digital) thermometers work great and can be found at most supermarkets and houseware stores.
Here's a handy chart with the minimum cooking temperatures for different foods. Since our frozen meals are vegetarian, I use the casseroles column and look for an internal temperature of 165° (unless the box states something different).
9. Lastly, Be Kind To Your Pans.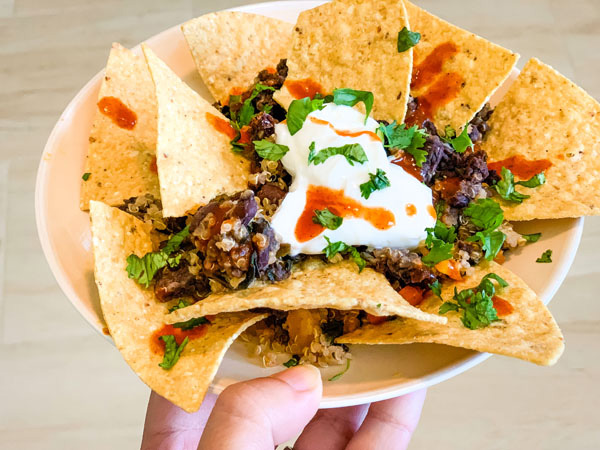 Utensils can scrape, scratch, and damage metal pans so we transfer the food to a plate or bowl before eating.
Bonus: It'll feel more like a proper meal and gives you a chance to zhuzh up the dish with a little hot sauce, extra cheese, or a sprinkle of fresh herbs.
Bon Appétit