You Just Got A New Toaster Oven, Now What?
Whenever we bring home a new toaster oven I'm always excited to fire it up and make some crispy fries or tots. But before we get cooking there are a few things I take care of first.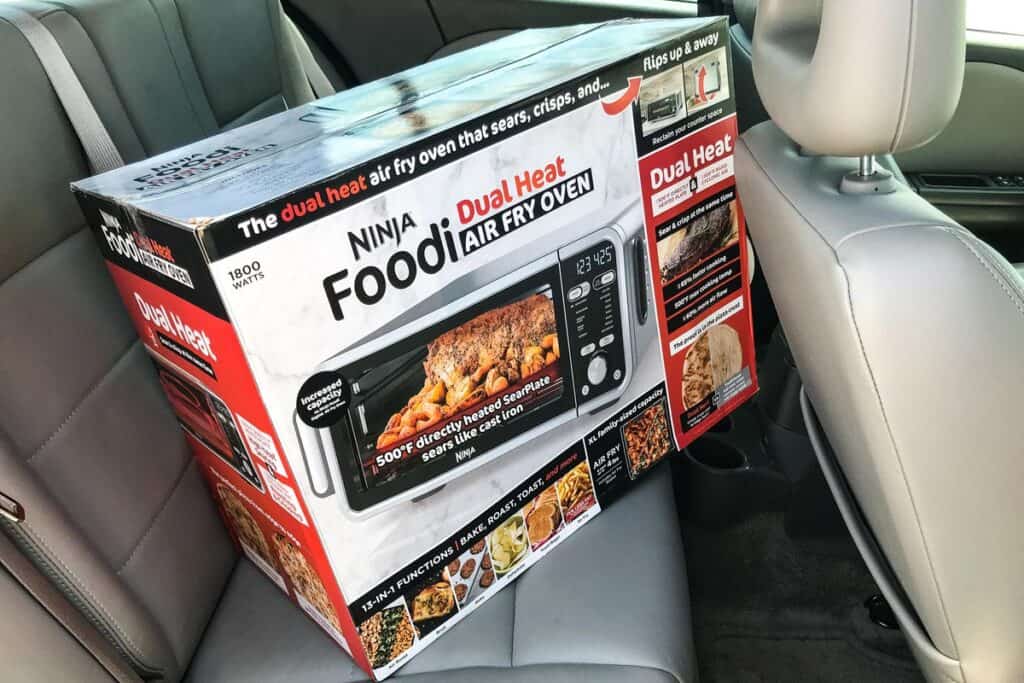 What to Do With a New Toaster Oven Before Using It
These five little steps always set us up for success. Hopefully, you'll find them helpful when getting started with your new oven too.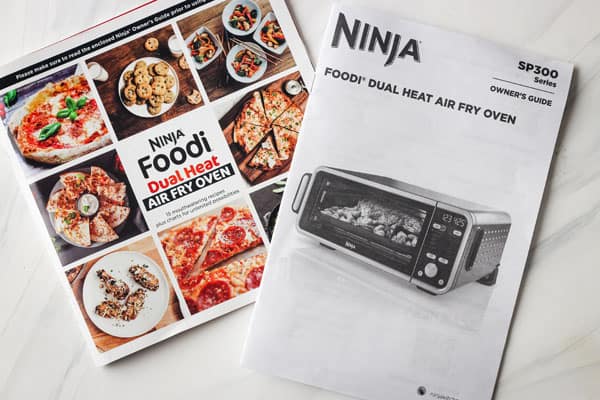 1. Read The Manual
I know it's the least exciting thing. But reading the owner's manual is going to make cooking with your toaster oven so much easier.
You'll learn why the bagel function is awesome and if you can use foil in it. Plus that Important Safeguards section is actually, well, important.
Once I've gone through the manual cover to cover, I staple my receipt to the front and write down the following items somewhere on it:
Unit Model Number
Serial Number
2. Clear Some Space
Next, I put the toaster oven on the counter where I plan to use it and confirm there's nothing flammable close by like curtains or kitchen towels.
Then I check that there's enough space around the oven for it to vent properly during cooking.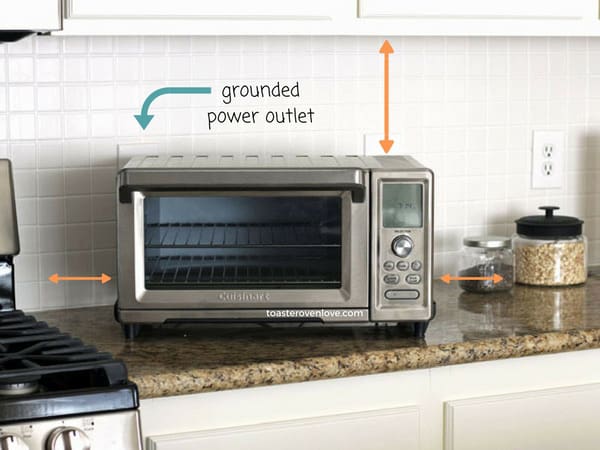 How do I know how much space is needed?
Most manufacturers have specific requirements for each oven. They can usually be found in the owner's manual.
3. Register The Toaster Oven With The Manufacturer
Since I've already got all of the information needed from step #1 I hop online and register our new oven. This will save you a ton of time if you ever need manufacturer support.
While you're on the company's website:
Check to see if they have any recipes, videos, or a FAQ section.
Hit up their customer chat if you still have questions about how to use the oven.
Download the manual and save it on your phone for easy access. No more digging in the junk drawer!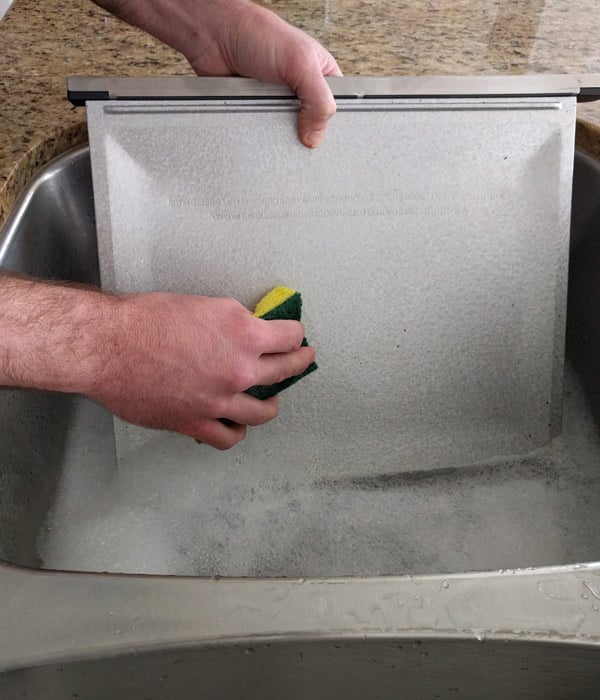 4. Wash The Accessories
Next, I follow any pre-use steps directed in the manual, like removing labels or packaging materials from the toaster oven.
Then, I fill the sink with warm soapy water and wash any accessories (including the crumb tray and wire rack) that came with the toaster oven. *Before you toss anything in the dishwasher, check the manual to see if the accessories are dishwasher safe.
Once everything is completely dry, there's just one final step.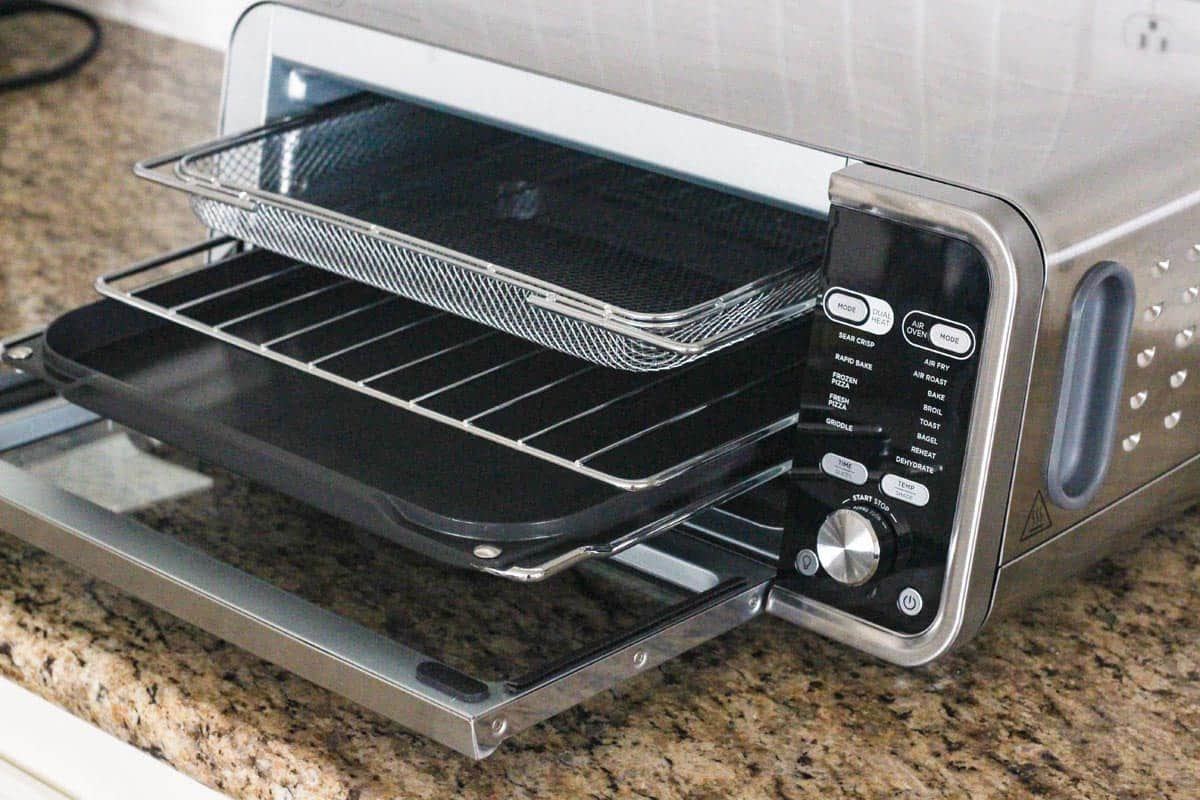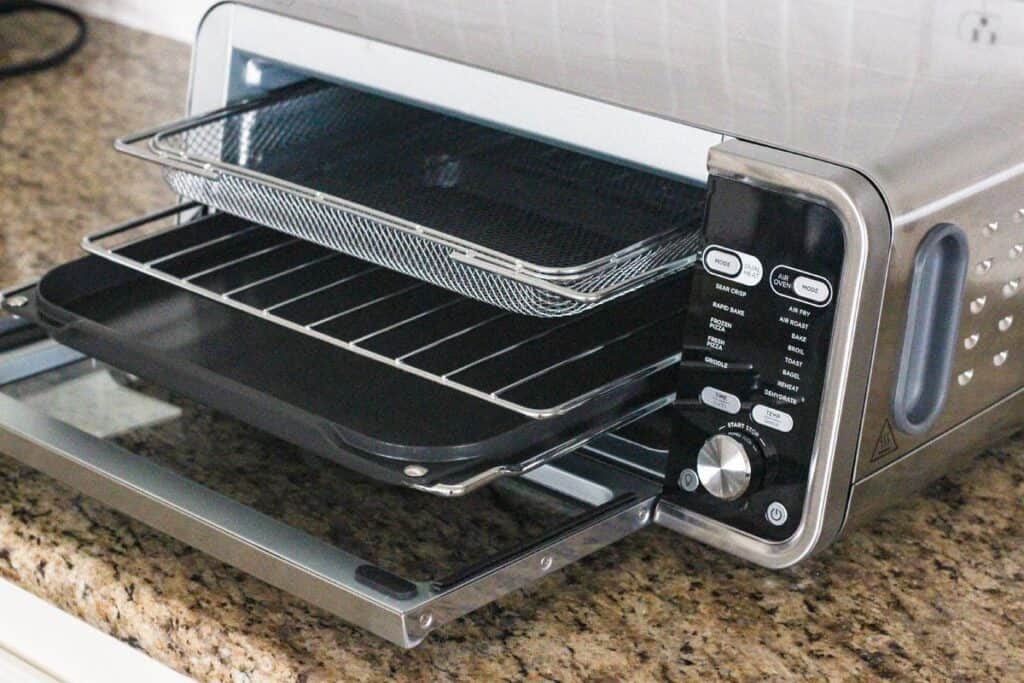 5. Toaster Oven "Burn-Off"
Most manufacturers recommend running the toaster oven at a high temperature for about 20 minutes before cooking with it. This is to burn off any packaging/manufacturing residue.
This process is usually accompanied by an unpleasant chemical odor. So before we start the oven I open all of the windows and turn on the vent above our stove.
Some manufacturers' directions say to complete the burn-off with an empty oven. While others have you put all of the accessories inside the oven before you begin. *Make sure to refer to your manual for directions specific to your machine.
While you're waiting for the oven to finish, grab yourself a cup of coffee and skim through this Beginner's Guide to Cooking With a Toaster Oven.
Okay, now that your oven's all prepped, it's time to get cooking!
Easy Toaster Oven Recipes
Below are some of our most popular toaster oven recipes. They use just a few ingredients and are perfect for getting started with your new oven.
For even more ideas check out this post with 25 Easy Toaster Oven Recipes for Beginners and these 11 Surprising Ways to Use Your Toaster Oven.