Can you put foil in a toaster oven?
From lining pans for easy cleanup to covering casserole dishes during baking, aluminum foil has many uses. But if you just discovered that you shouldn't use parchment paper in a toaster oven you're probably wondering…can you put foil in a toaster oven?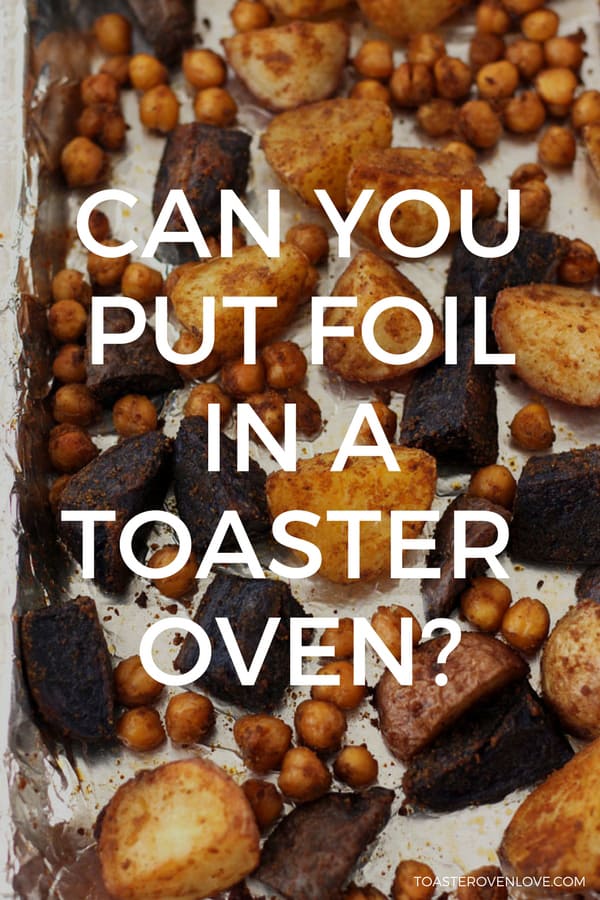 Whether you can put foil in your toaster oven is going to depend on the manufacturer and the type of oven you're using.
Here's what we know for sure: Never cover the crumb tray or the walls of your toaster oven with foil. It's a fire hazard and something that all manufacturers advise against.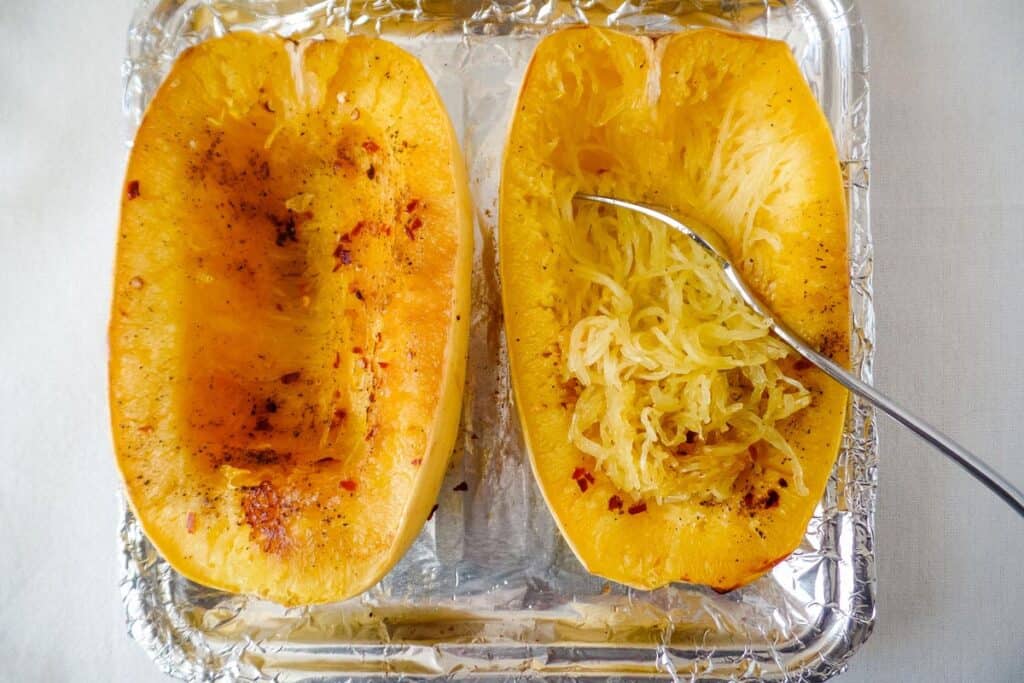 What about lining pans with foil or covering a dish?
Most manufacturers direct that caution should be used when covering pans and dishes with metal foil.
If the foil is not fitted securely to the pan it can come in contact with the oven's heating elements (or walls) and cause overheating and an increased risk of fire.
How can I find the manufacturer's recommendations for my toaster oven?
The best way to find out if you can use tin foil in your specific toaster oven is to check your owner's manual or the manufacturer's website.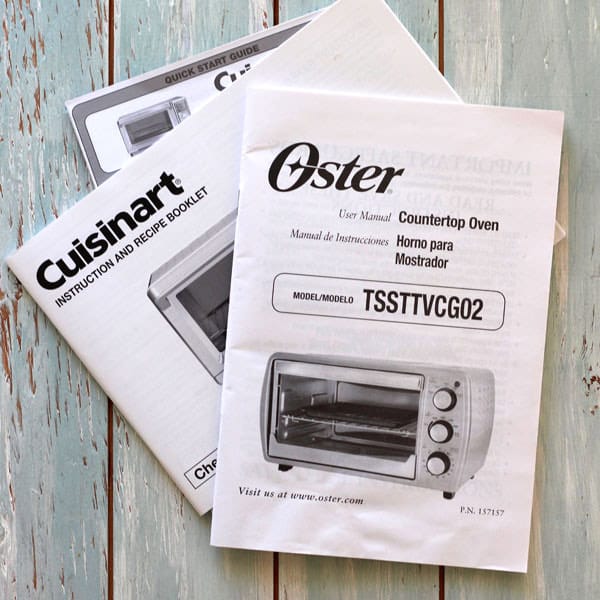 Each manufacturer has different instructions for the use of foil in their toaster ovens. And sometimes those directions vary across the models they offer.
The manuals for the Ninja Foodi Ovens are a great example of this.
The manual for the Ninja Foodi XL Pro Air Oven (DT200 Series) gives direction to "Line the sheet pan with aluminum foil…"
While the manual for the Ninja Foodi Digital Air Fry Oven (SP100 Series) says to "Never place aluminum foil on top of the sheet pan or broil pan."
The foil instructions are different because the ovens and the pans are different. This example is just one of the reasons why you should get your answer directly from the manufacturer.
I know it's easier to crowdsource info on Facebook or do a quick Google search. But the answer you get from those sources might not be accurate for your oven.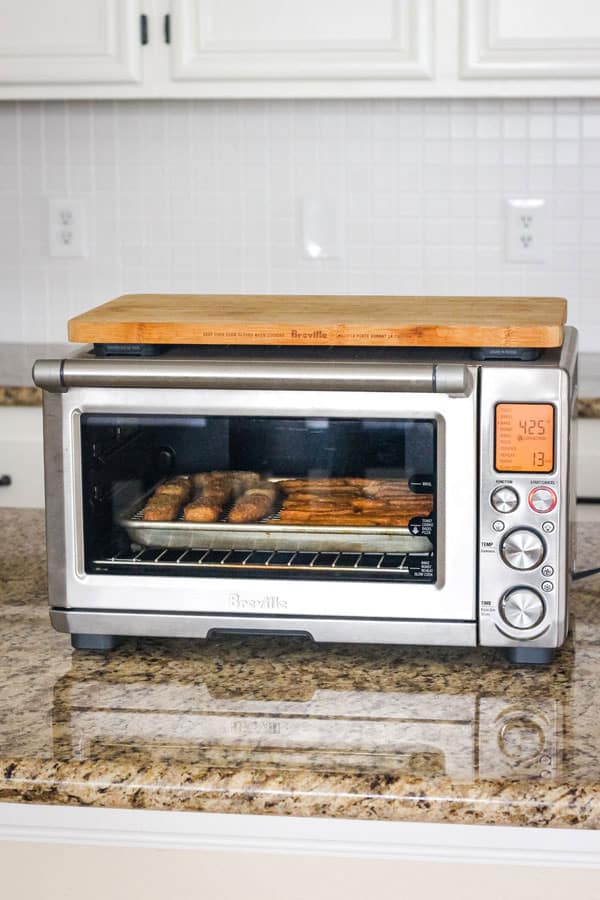 What if I can't find the manual?
The good news is that most major manufacturers have their manuals available online. They're usually located under the Support or FAQ sections.
Breville
If you know the model number for your oven you can visit Breville's Support Hub and enter it in the search bar. This will usually bring up links to any documentation associated with the oven, including the manual.
You can find the model number for a specific oven by visiting their main Ovens page.
Once you find your oven, click to go to that oven's page.
Then scroll all the way down to the Support section at the bottom where you will find a link for the instruction manual.
Ninja
To find a manual, visit their Ovens page, locate your specific model, and click on the oven. Then, scroll down the page and look for the "Warranty & Manual" section. This is where you'll find all of the documentation associated with that oven, including the user manual.
Hamilton Beach
If you have the model number for your toaster oven, you can visit their Use and Care Guides page and enter it in the search box.
They also have a cool Frequently Asked Questions page, just click "toaster ovens" on the drop-down and you'll be able to see a bunch of questions and answers relating to their ovens.
Oster
Visit their Instruction Manuals page and scroll down to the "Toaster & Oven Manuals" section. If you have the model number for your oven it's very easy to find. The website also has a Countertop Ovens FAQ that you might find helpful.
KitchenAid
If you have the model number for your oven you can visit their Support Page and enter it in the search box.
If you don't have the model number you can try checking out their current countertop ovens. Each oven's page has a menu at the top, click on "Manuals & Documents" and you'll be taken to a link for the owner's manual.
They also have a Countertop Ovens Troubleshooter page with sections for things like Cooking and Performance and Cleaning that have helpful articles.
If you can't find the answer you're looking for in your manual, reach out to the manufacturer. Most have a quick chat function on their website or a support email where you can contact them.
Alternatives To Using Foil In A Toaster Oven
We're currently working to eliminate the use of foil in our household and have found some pretty good alternatives.
For baked goods like a small batch of cookies, we lightly oil the pan or line it with a small silicone baking mat.
To cook items that call for covering, we use a baking dish with a (non-glass) lid or a small dutch oven. If you go this route, make sure the cover is not airtight as that can lead to other issues.
My favorite quick-fix is super cheap and easy. I just grab our pizza pan or a flat toaster oven cookie sheet and place it over the baking dish.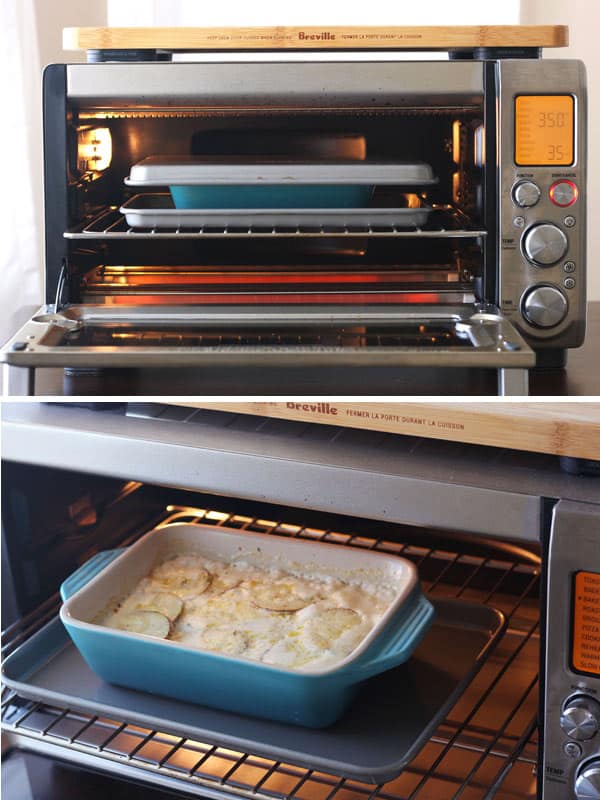 I used this method to cover a batch of toaster oven potatoes au gratin. It works great and doesn't create any extra trash.
---
If we come across any new foil alternatives or helpful manufacturer FAQs regarding the use of foil in a toaster oven we'll be sure to update this page.
Happy Cooking!
More Toaster Oven Tips and Tutorials