Mini Cast Iron Pans and Skillets
There's a reason cast iron pans are so universally loved. From a mini berry skillet cake for Valentine's day to a hearty veggie frittata for two you can use them to cook pretty much anything.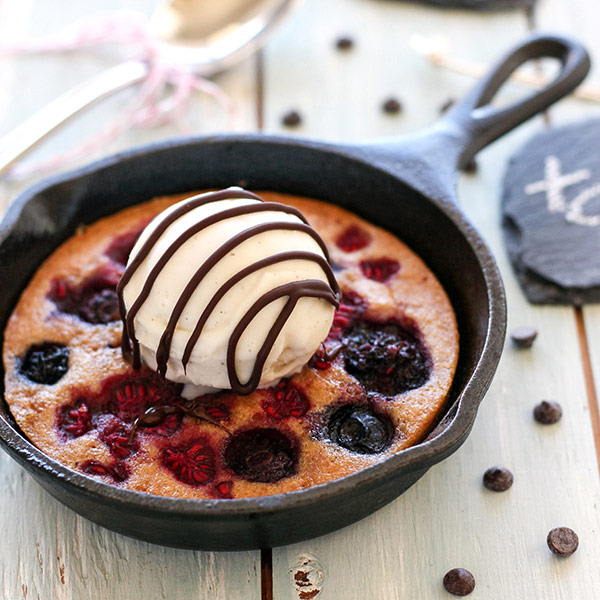 A Heavy Subject
The biggest obstacle to using cast iron in a toaster oven or countertop oven is the weight of the pan.
Cast iron is very heavy. If your toaster oven cooking rack has thin tines it may bend or sag under the weight of the pan.
Be cautious (especially with dutch ovens) and check your owner's manual or contact the toaster oven's manufacturer to see if there is a weight limit for cooking vessels.
Also, although cast iron is pretty universal, toaster ovens do vary so you should always follow the manufacturer's recommendations for materials that are acceptable to use in your specific oven.
How to Find a Pan's Weight and Dimensions
Lodge, a popular manufacturer of cast iron pans includes a bunch of useful information on its website. Visit the page for any skillet or pan to see the item's dimensions and weight. They'll even tell you how many eggs fit in each skillet!
We own a 3.5-inch skillet (fun for mini desserts) a 6.5-inch skillet (good for hot dips) and an 8-inch skillet (perfect for baking cornbread).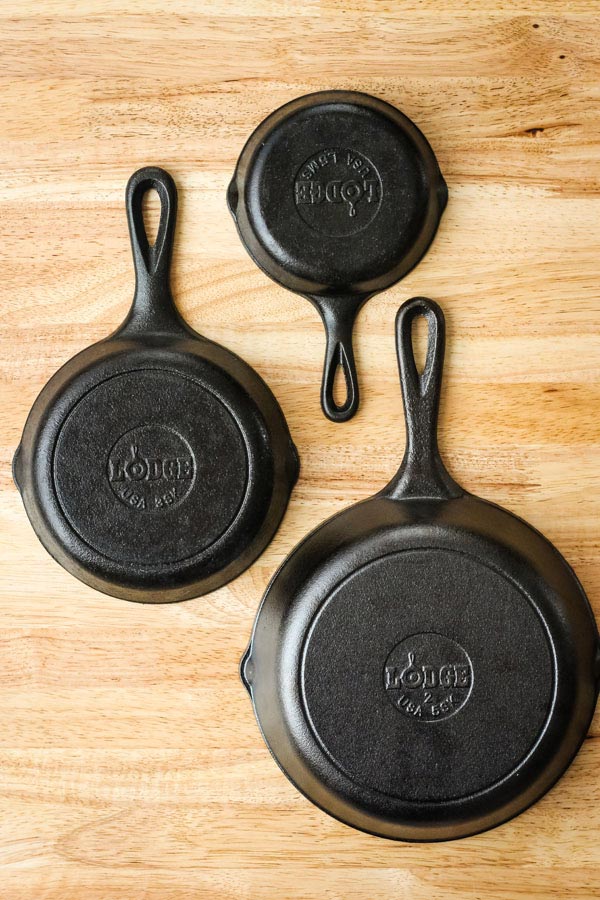 Where to Find Mini Cast Iron Pans
You can find cast iron pans and skillets online or in-store at Target and Walmart. Last year, during the holidays I saw a few mini skillets at Aldi and there's always at least one small skillet in the kitchen section of our grocery store.
Houseware and kitchen supply stores like Sur La Table are good options too.
Yard sales and thrift stores are great places to look for cast iron. They're especially fun for discovering unique items like a corncob-shaped cornbread pan.
Once you begin looking, I guarantee you'll start seeing mini cast iron pans everywhere!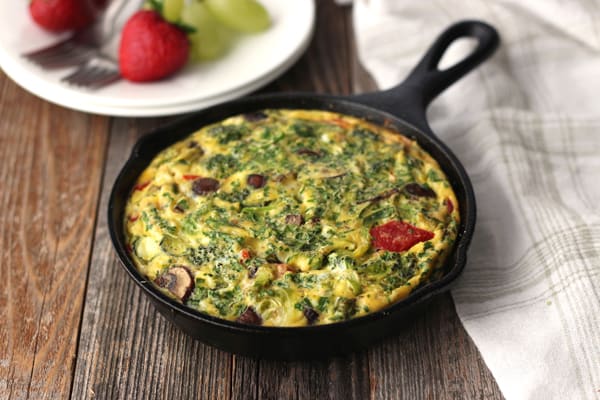 Caring for Cast Iron
Even mini skillets require a little extra attention. To make sure your skillet is always rust-free and ready for any recipe (like a toaster oven frittata) check out this great tutorial on how to care for cast iron from Rachel at the Feast and Farm.