Toaster Oven Recipes For Two
If you're looking to impress someone special, share dinner with a friend, or indulge in a sweet treat these toaster oven recipes for two are just what you need. They're sized to fit in your little toaster oven and perfectly portioned to feed two people. Everything from meatless main dishes like frittatas and calzones, to simple sides and even easy desserts for two.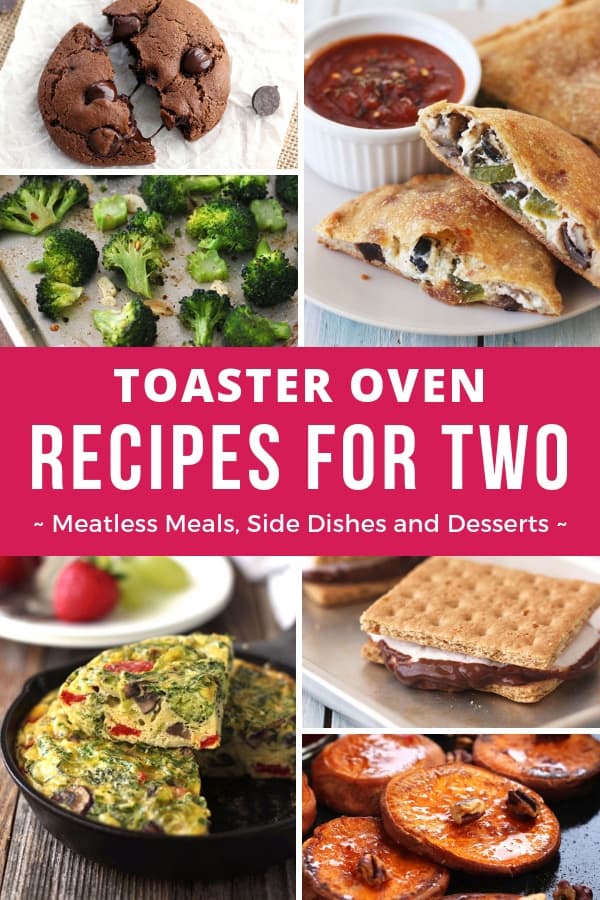 You know it's a waste of time and money heating up your "big oven" to cook just one or two servings. But all of the recipes that came with your toaster oven are unappealing or make enough food to feed a large family.
So what's the answer?
Toaster Oven Recipes For Two
Below are our best toaster oven recipes for two! Find recipes for easy meatless meals, decadent desserts, and simple sides perfectly sized for cooking in your toaster oven.