Toaster Oven Roasted Broccoli is the perfect quick and easy side dish. From kids to adults, everyone loves it! Throw together this healthy side dish tonight, it'll take you less than 30 minutes.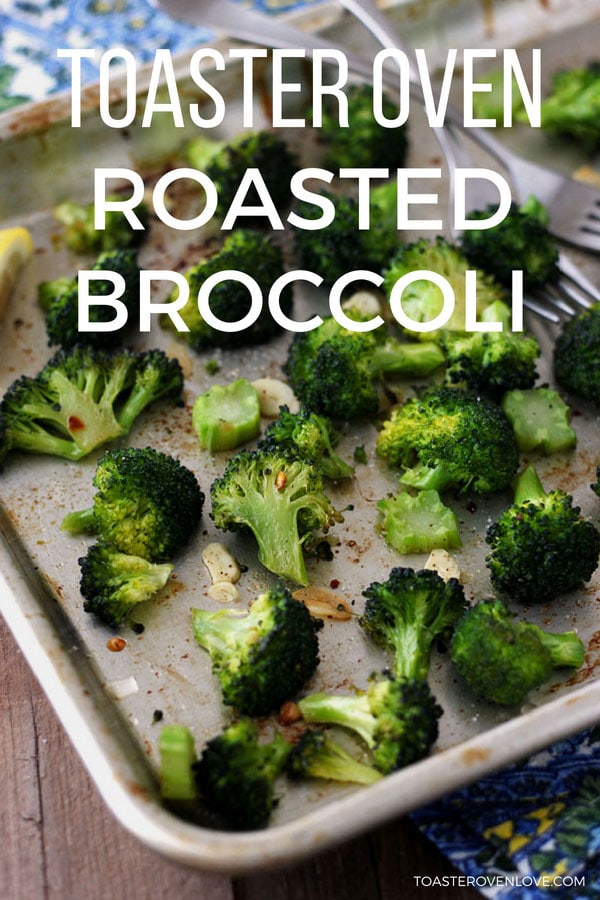 You can cook A LOT of delicious food in your toaster oven. From savory toaster oven calzones to tempting small batches of cookies and buttermilk baked donuts.
Even with all of those tasty options, vegetables are still my favorite food to cook in our toaster oven. That's because most vegetables TASTE BETTER when roasted, especially broccoli.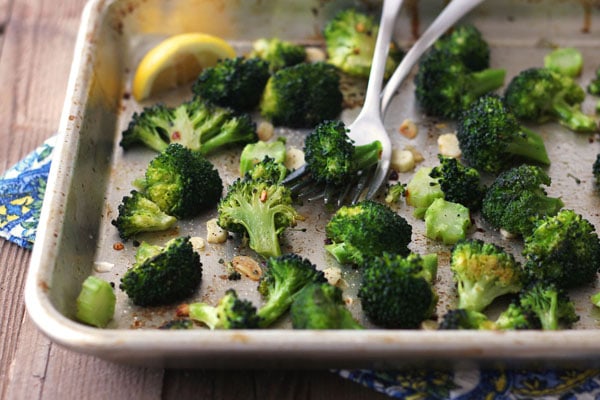 I'm not a fan of raw broccoli. It's dry, flavorless and for some reason determined to get stuck in your teeth.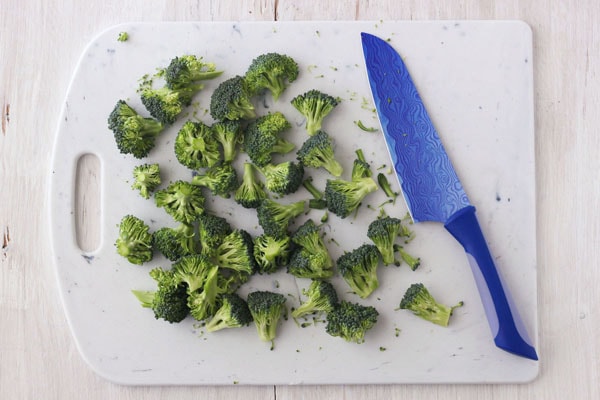 But broccoli is loaded with vitamins and minerals, so we should probably be eating more of it. Lucky for you (and me too), this toaster oven roasted broccoli recipe has all those nutritional goodies, is easy to make AND tastes fantastic!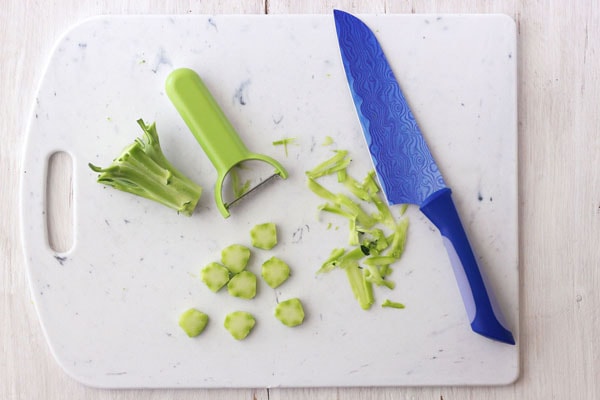 The broccoli is cooked until it's fork tender but still has a bit of crispness. It makes a nice side dish on its own but roasted broccoli's sweet and nutty flavor is also a yummy addition to any pasta, salad, or pizza.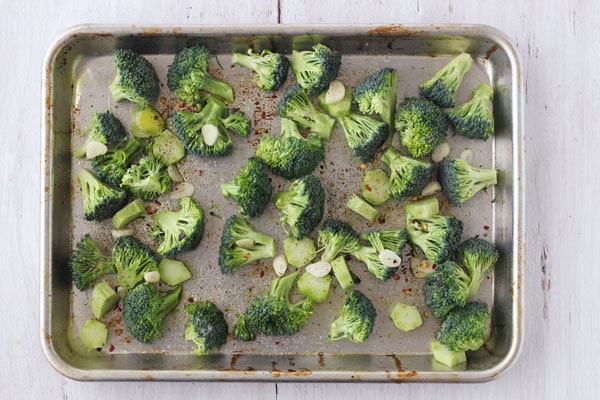 My nephew, a cute little cookie with quite the discerning palate, even likes these little "trees" as he calls them.
Though he's not a fan of the almost-burnt browned bits adults LOVE. So I always scoop off a small serving for him early (after about 10 minutes) and then put the pan back in the toaster oven until the broccoli is well-roasted for the grownups.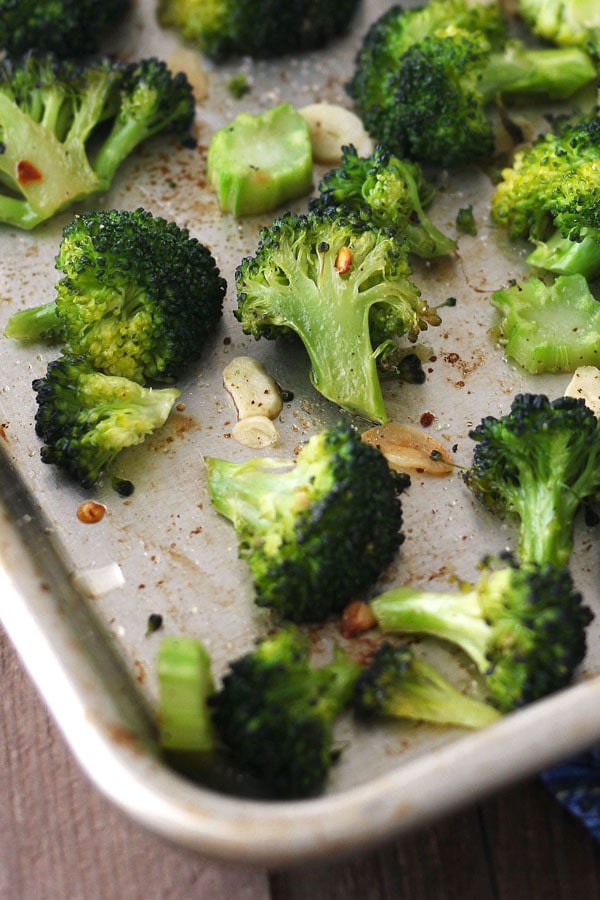 Tips for Making Toaster Oven Roasted Broccoli
Have some fun with the seasonings. Spicy red pepper flakes and thinly sliced garlic are my favorites for adults-only batches.
Don't throw away the stalks, they turn buttery and creamy when roasted.
Use a vegetable peeler or knife to trim away the hard outer peel and then slice the stalks into 1/4-inch rounds.
Keep your broccoli from steaming (instead of roasting) by spreading the florets into a single even layer before cooking.
Roasted broccoli tastes great with a big squeeze of bright and fresh lemon juice but if grated Parmesan cheese is more your jam, sprinkle away!