Maple Roasted Brussels Sprouts with Sriracha are the perfect addition to your holiday table. Sweet, spicy and so tasty you'll want to lick the plate clean.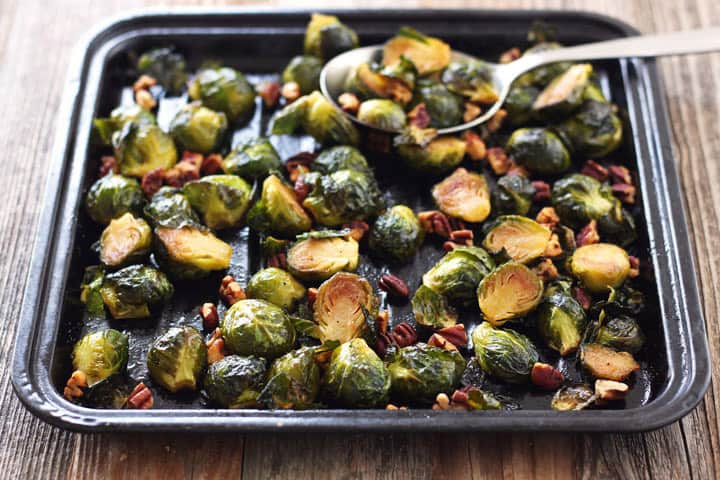 Bring on the Spaghetti Squash Bowls, Sweet Potatoes and Brussels Sprouts because it's officially Fall!
I may have squealed with delight (just a little) after finding baby Brussels sprouts at our store. And I guarantee you'll be squealing too after devouring a batch of these tasty Maple Roasted Brussels Sprouts with Sriracha.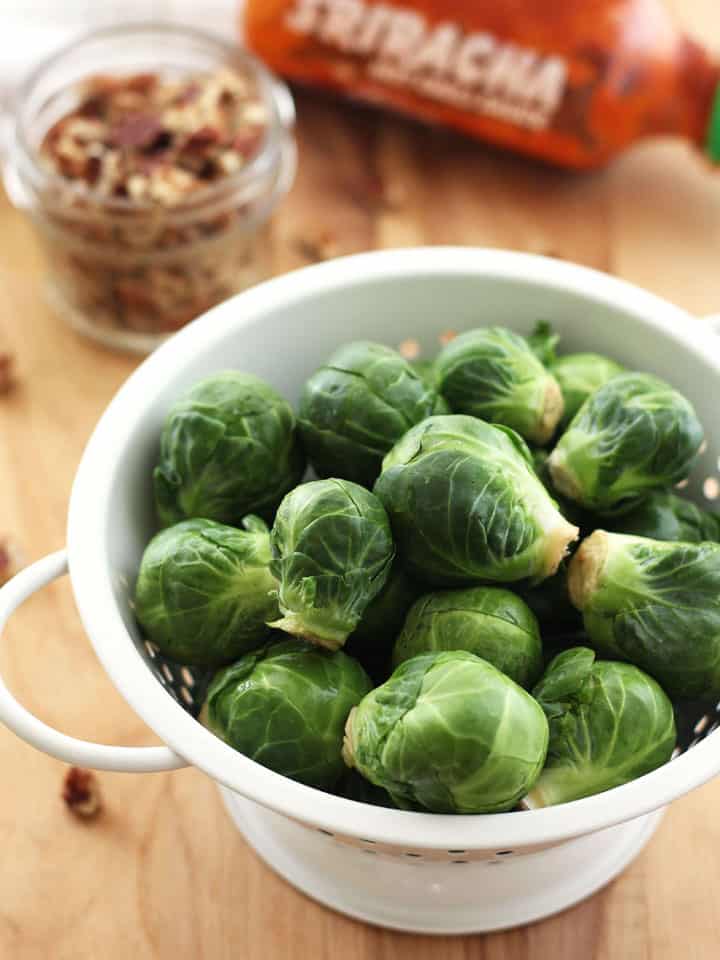 Here's what you'll need for these sweet and spicy sprouts:
Brussels sprouts. Little baby ones if they're available, otherwise slice any fat sprouts into quarters.
Sriracha Sauce. The spicy tangy flavor is a great compliment to any vegetable.
Maple Syrup. Use the good 'real' stuff. And if you've got extra, treat yourself to a batch of Rosemary Cashews.
Pecans. You can skip toasting but if you have the time, it's worth the intensely rich flavor 5 minutes of toasting can bring out.
Serve the final dish as a side or paired with your favorite protein. For a fun toaster oven breakfast or dinner try topping your spicy-sweet sprouts with a couple of fried eggs and of course – more Sriracha!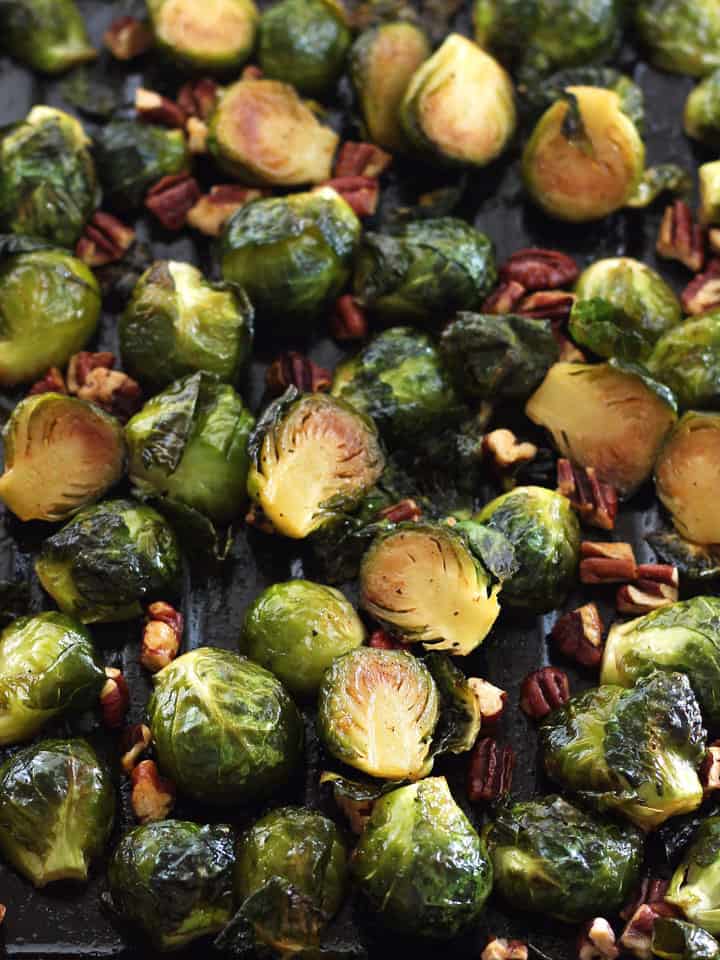 More Ways Sriracha Will Make Your Life Better