Chewy Molasses Spice Cookies for Two, indulge your spicy cookie desires small batch style with this simple toaster oven recipe.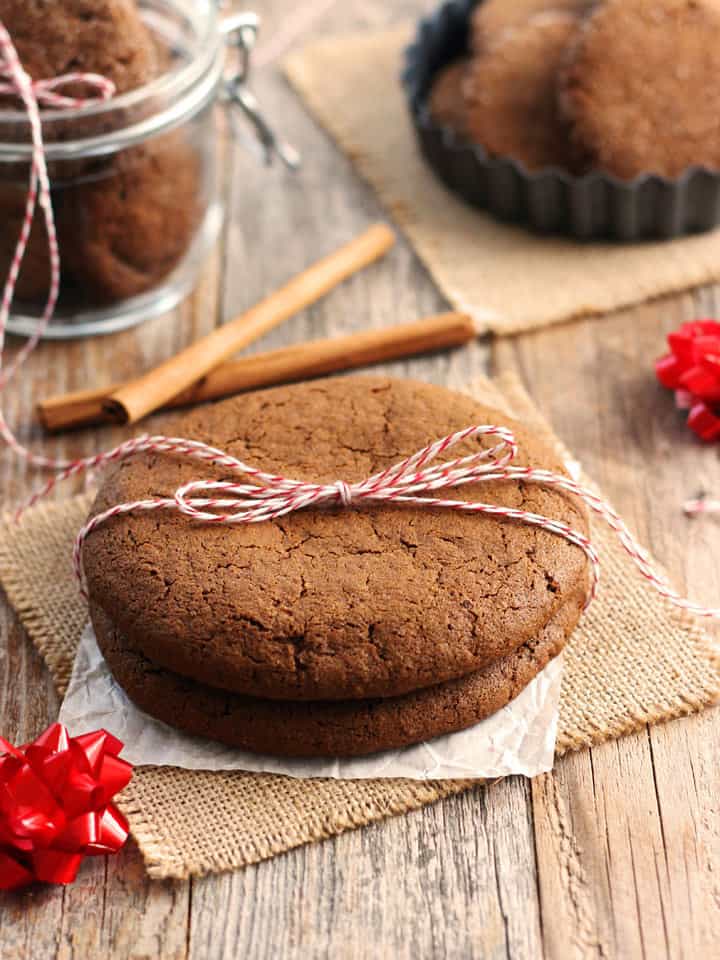 (this post contains affiliate links)
The aroma of warm cinnamon, spicy ginger and bold cloves just screams holiday sweater weather.
Second to oatmeal raisin, a soft and chewy molasses cookie is one of my favorites. I relish that old-fashioned rich molasses flavor.
Unfortunately, my flavor appreciation doesn't stop until ALL of the cookies are gone.
And since us molasses cookie lovers are a rarer breed a big batch isn't so easy to unload. Not like double chocolate chip cookies. Blink and those brownie-like cookies disappear.
Related: 17 Cookie Recipes for Your Toaster Oven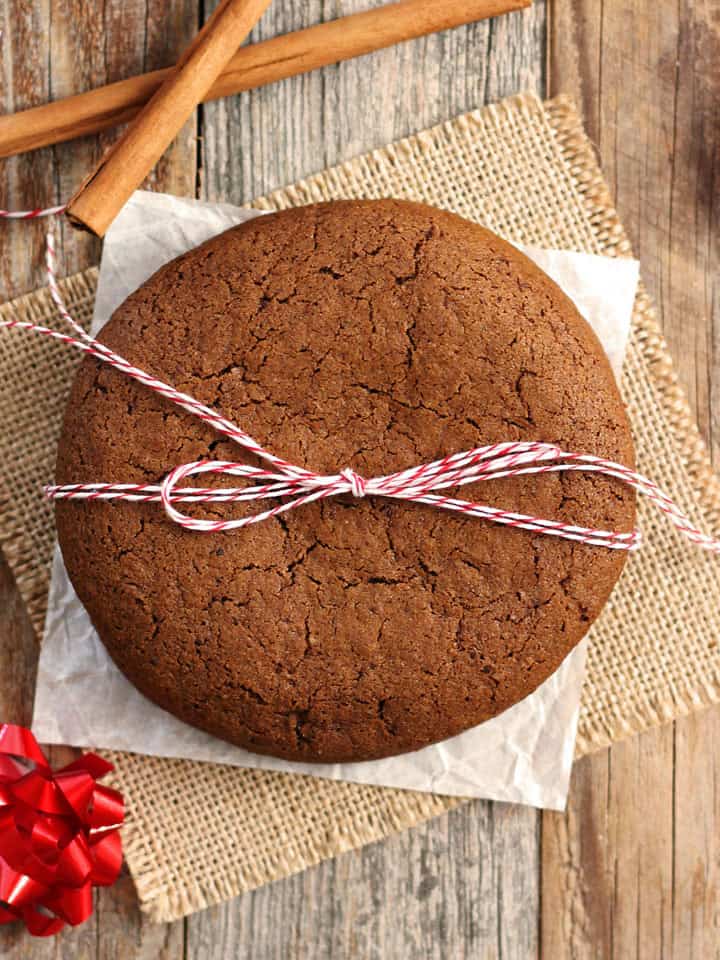 Cookie-Self-Control
Four years ago I stumbled across Michael Pollan's book Food Rules at the library.
I flipped it open intending to skim a few pages. An hour later that simple little book had changed my relationship with food.
One of my favorite rules is #39
Eat all the junk food you want as long as you cook it yourself.
Since Tim and I enjoy cooking and baking, I had to revise it. Our rule ends with…"in small batches each time."
What can I say? We needed a larger hurdle between us and sweet treats.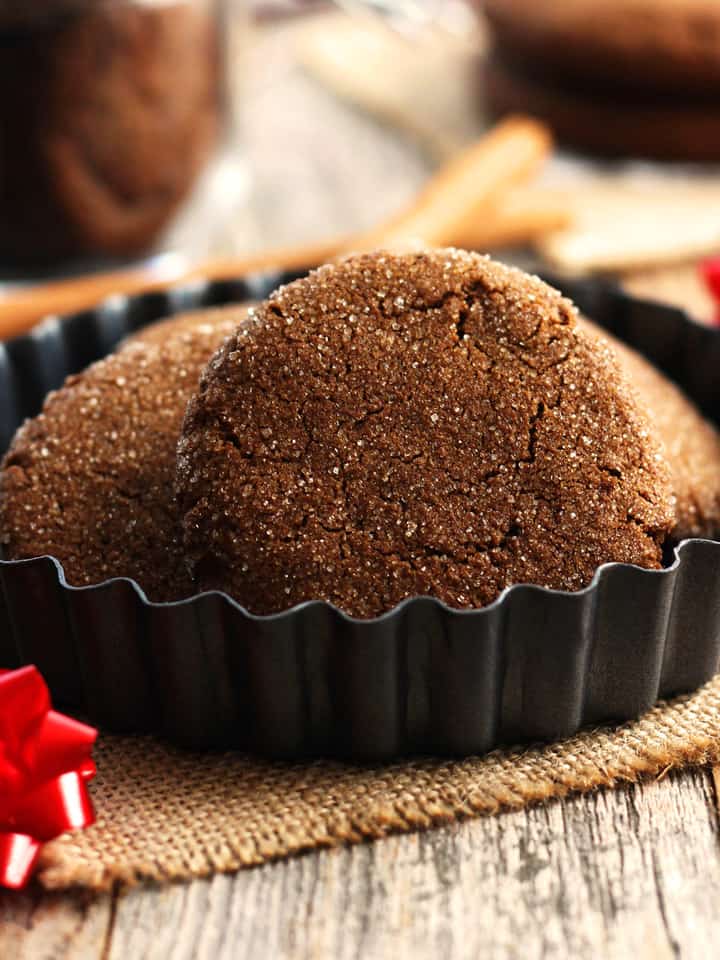 If you have zero cookie-self-control too then you'll love these Chewy Molasses Spice Cookies for Two.
You get to indulge your spicy cookie desires now and save a cookie for later.
Things Might Get Sticky
The dough will be very soft and even a little sticky. Don't worry this is what leads to a crispy on the edges and soft in the middle chewy cookie.
When using a thinner mild molasses (like Brer Rabbit) refrigerate the dough for at least 15 minutes before rolling and baking.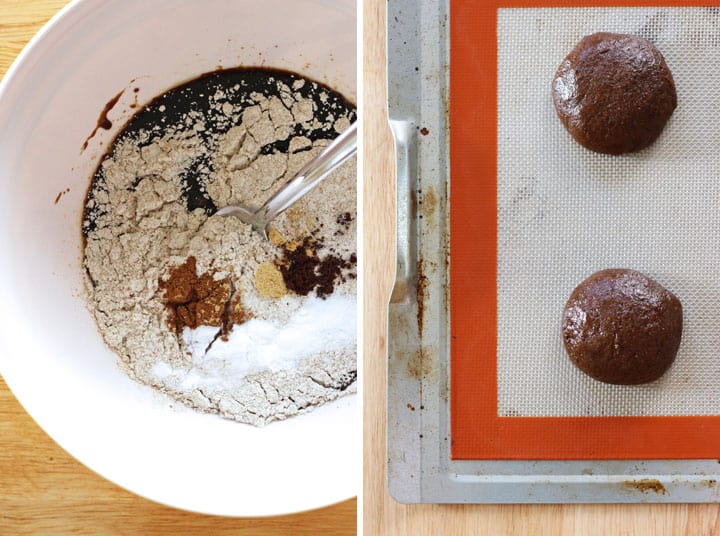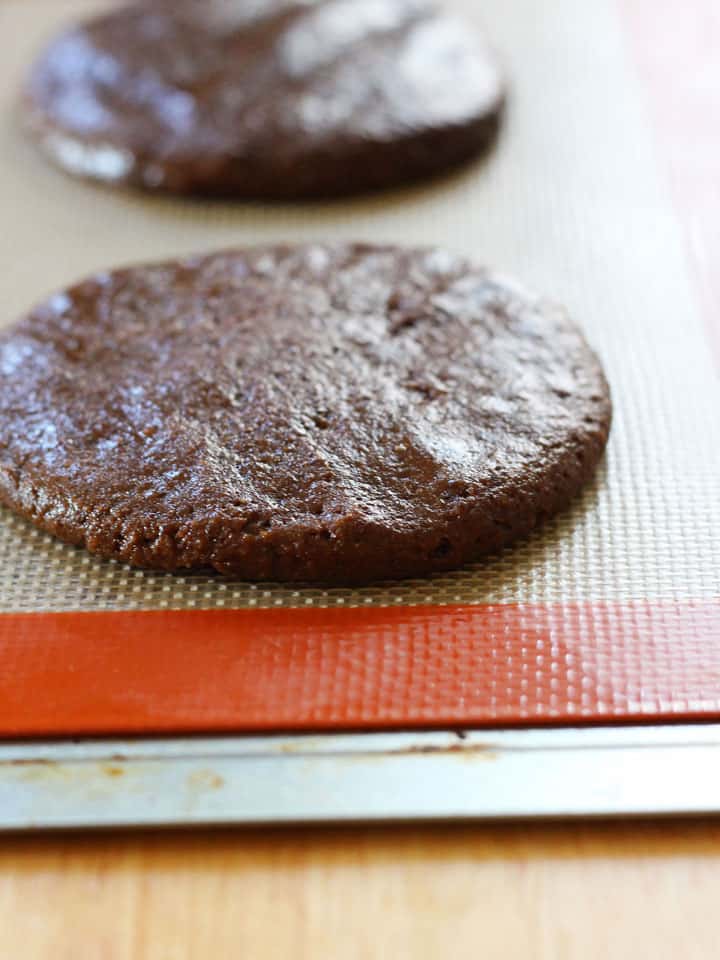 Cookie Recipe Updates:
There are directions for using a regular egg or a flax egg.
Cooking times for 6 medium or 12 mini cookies are included.
We tweaked the recipe to reduce the oil and add more molasses.
For the best looking (pretty crackle like in the picture below) and best-tasting cookies (IMHO) use blackstrap molasses and brown sugar. Light or dark will work.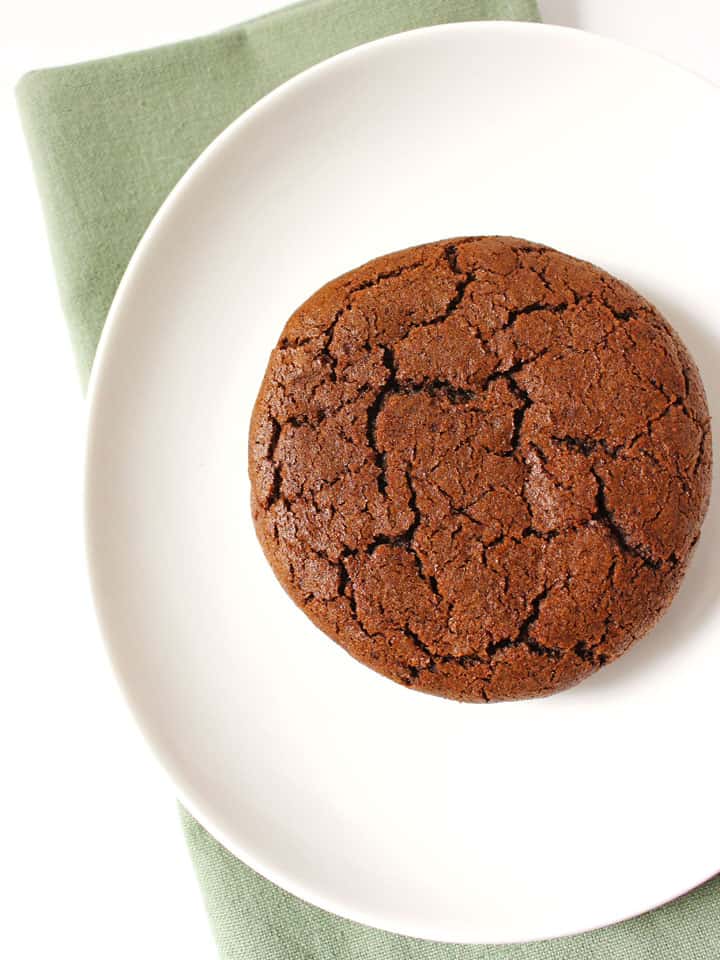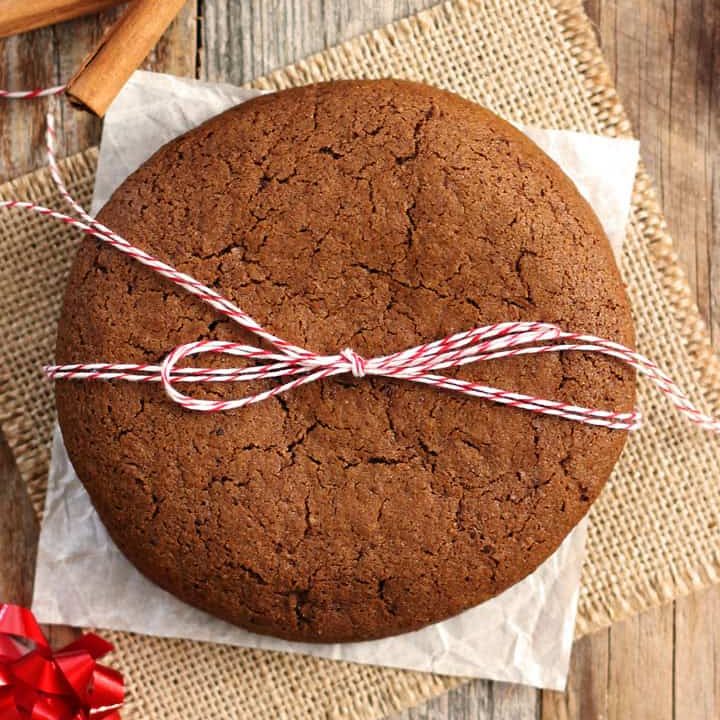 Chewy Molasses Spice Cookies for Two
Make 2 giant fall spiced cookies or a small batch of mini cookies.
Ingredients
1 teaspoon flax meal and 3 teaspoons water, (or substitute 1 tablespoon beaten egg*)
2 tablespoons light or dark brown sugar, (or coconut sugar)
5 teaspoons olive oil, (sub melted coconut oil or melted butter)
4 teaspoons molasses, (a dark molasses like blackstrap tastes best)
1/2 cup whole wheat flour, (or spelt flour)
1/2 teaspoon baking soda
1/8 teaspoon fine grain sea salt
1/2 teaspoon ground cinnamon
1/4 teaspoon ground cloves
1/4 teaspoon ground ginger
Instructions
If using a flax egg: mix together flax meal and water in a small bowl, stir well and set aside for at least 5 minutes.
Preheat your toaster oven to 350F and lightly grease your cookie sheet or line with a small silicone baking mat.
In a small bowl stir together the sugar, oil and molasses. Whisk in your flax egg or 1 tablespoon beaten egg. Whisk until the mixture is thick and very well combined.
Stir in flour, baking soda, salt, cinnamon, cloves and ginger. Mixing until a dough forms.
Shape dough into two balls (roll in sugar if desired). Place dough on prepared cookie sheet and gently flatten cookies with your hand. Leave at least 2-inches between cookies, the dough will spread during baking.
Bake for 7 to 9 minutes until the tops have cracked and the edges are set.
Allow cookies to cool completely on sheet before removing.
Notes
*To measure the egg: crack a large egg into a small bowl (use a bowl with a lid to store the leftover egg). Beat the egg with a fork, about 20 to 30 seconds. Measure out 1 tablespoon. Store leftover egg in the fridge for up to 24 hours.
When using a thinner mild molasses refrigerate the dough for at least 15 minutes before rolling and baking.
For a lightly crunchy touch, roll dough in granulated sugar before flattening and baking.
Measure olive oil before molasses. The residual oil will coat the spoon keeping the molasses from sticking.
Bake 6 medium cookies for 6 to 8 minutes. Bake 12 mini cookies for 5 to 7 minutes.
Recipe inspired by and adapted from this recipe.
Nutrition Information:
Yield:

2
Serving Size:

1 Large Cookie
Amount Per Serving:
Calories:

293
Total Fat:

14.6g
Saturated Fat:

2g
Sodium:

375.6mg
Carbohydrates:

39.5g
Fiber:

3.5g
Sugar:

21.3g
Protein:

4.3g