How to Freeze Canned Pumpkin Puree
Did you know that you can you can freeze pumpkin puree? Instead of tossing out that leftover canned pumpkin freeze it into pre-portion amounts to use later in smoothies, baking recipes, and more!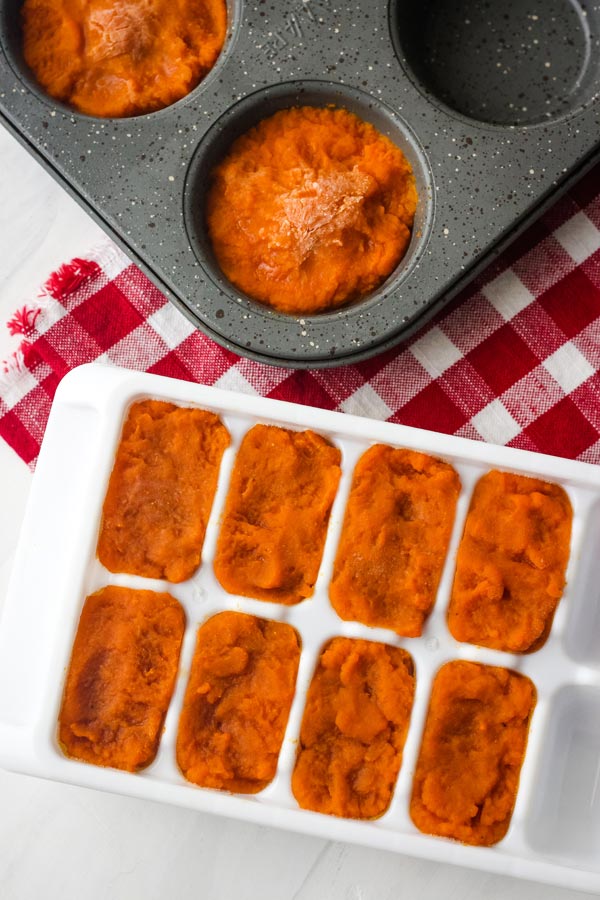 Equipment Needed
To freeze canned pumpkin you'll need two things, something to measure with and a container for freezing it.
For Small Amounts: a tablespoon and an ice cube tray.
For Larger Amounts: a measuring cup and a muffin tin.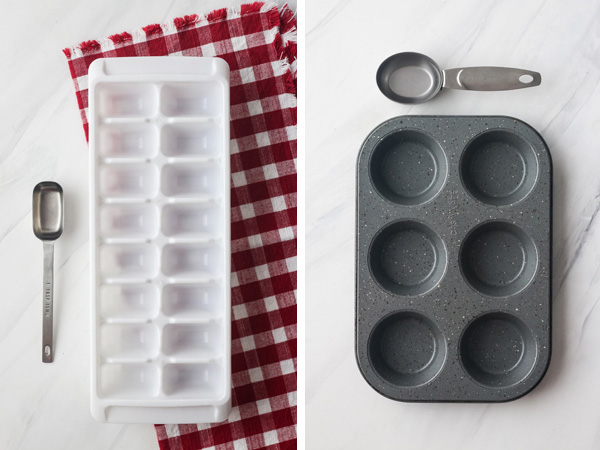 Take a minute and think about how you plan to use your pumpkin later. Then freeze it in the amounts that you'll use the most.
I like to freeze our pumpkin in two different amounts:
2 tablespoon cubes using an ice cube tray
1/4 cup increments using a muffin tin. *FYI each cavity in a muffin tin can hold up to 1/2 cup if you're looking to freeze more.
The ice cubes are great for smoothies and small-batch baking. While the larger 1/4 cup is perfect for making pumpkin bread, donuts, and muffins.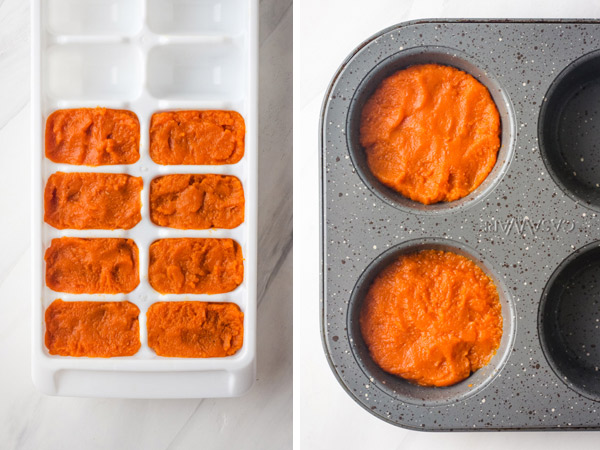 How to Freeze Canned Pumpkin Puree
Measure the pumpkin into the ice cube tray or muffin tin.
Place on a flat surface in the freezer and leave until frozen solid.
Once frozen, remove the cubes or cups and add to a labeled freezer-safe bag. Press to remove air from the bag and seal.
For the best flavor, use the pumpkin within 3 to 4 months.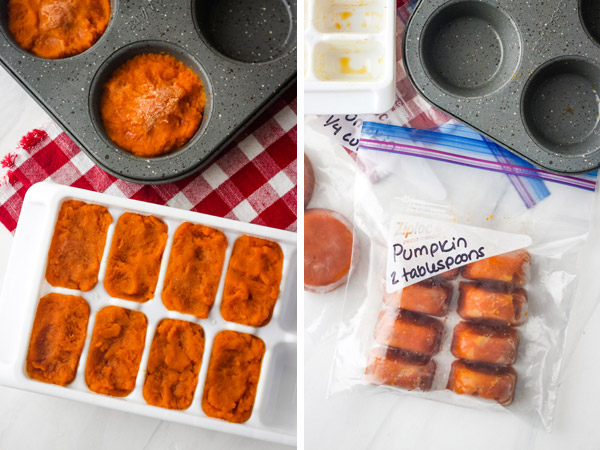 Using Your Frozen Pumpkin
When you're ready to use the pumpkin, you can thaw it in the fridge overnight. You might see some separation of the pumpkin flesh and its natural water content, just give the puree a good stir before using.
Need to thaw the pumpkin quickly? Add the desired amount to a microwave-safe dish and heat in 15 to 20-second increments stirring between heatings until thawed.
For smoothies, I just toss the frozen cubes right into the blender. They make my protein shakes super thick and creamy.
Baking with the thawed pumpkin is easy, you just toss it in where the recipe calls for canned pumpkin!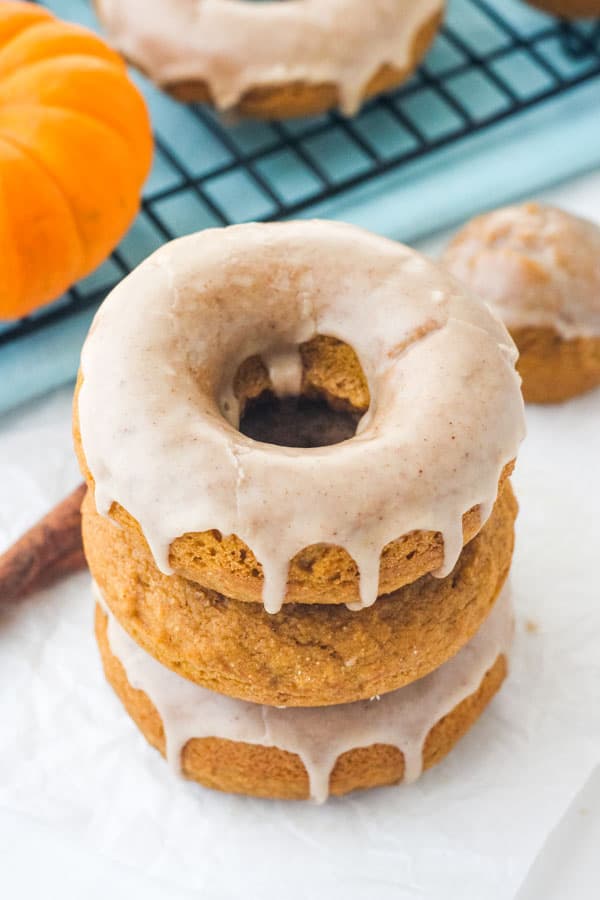 Tasty Pumpkin Recipes