How To Freeze Citrus – 3 Ways!
Learn how to freeze citrus (lemons, limes, and oranges) so you'll always have some on hand. It's quick, easy, and a great way to avoid food waste.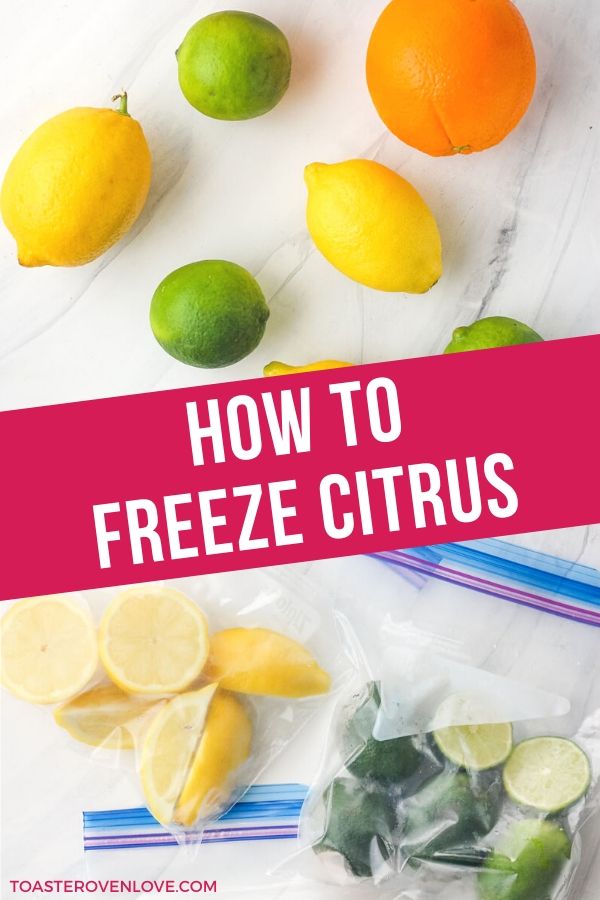 If you've ever wondered about how to freeze citrus, look no further! We've got a generous neighbor with a lemon tree and have also made the mistake of buying a big bag of limes from Costco (maybe more than once).
As you may already know, an abundance of fresh citrus will last for a few weeks in the fridge. But not forever.
So we've gotten pretty good at freezing the extras. That way we've always got a lemon to liven up roasted broccoli and limes to make a batch of peanut lime sauce for two or squeeze over a pair of yummy spaghetti squash burrito bowls.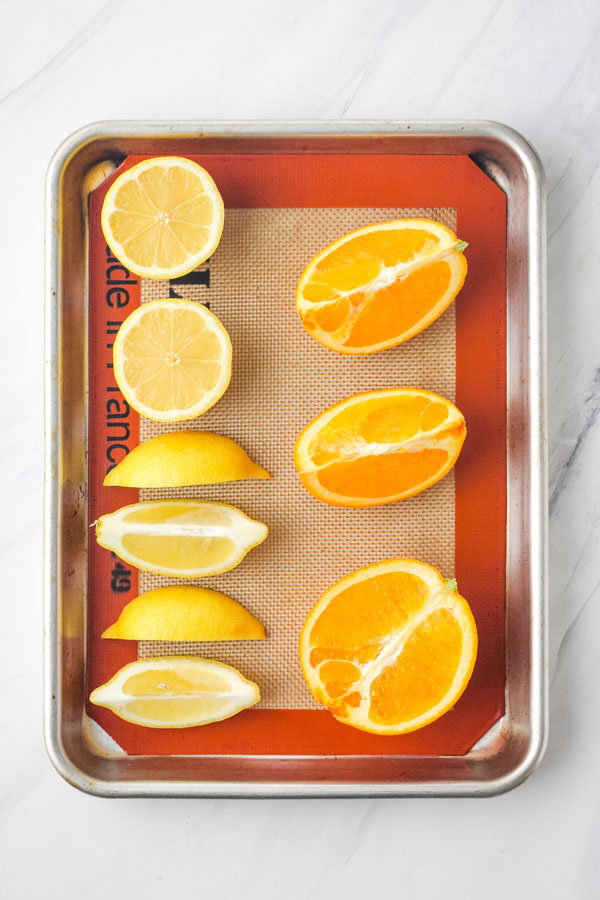 When it comes to freezing citrus there are a few options.
You can freeze it whole, sliced in half, or in wedges.
If freezer space is a concern, you can also freeze the zest and juice into easy-to-store ice cubes.
Regardless of which method we use, we always start with washing and drying the fruit.
How to Freeze Whole Citrus
Place the washed and dried citrus in a freezer-safe bag. Press out all the air and seal the bag. Add to your freezer.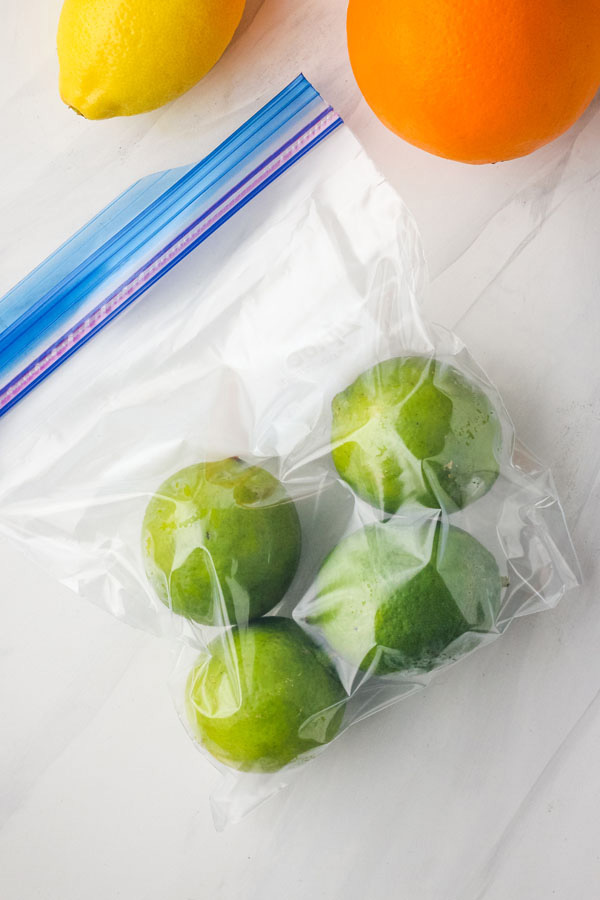 To use:
Remove the amount you plan to use (ie. one lime) from the bag.
I like to zest it after it's thawed for a few minutes but still semi-frozen. Once totally thawed it's squishier and harder to zest or grate the peel.
To juice, let the citrus come to room temperature on the counter or microwave for 15 to 25 seconds. Then slice in half and juice.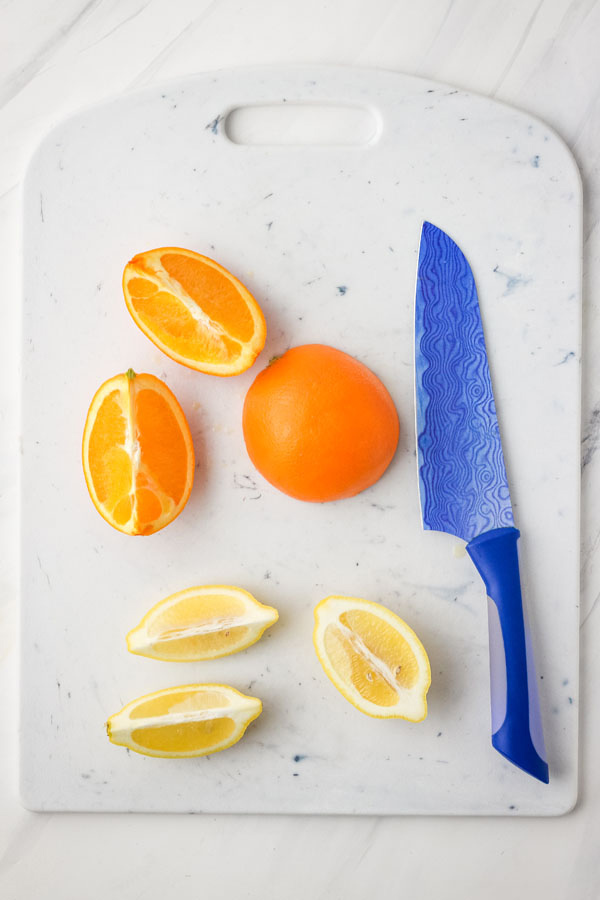 Halves and Wedges
We like to add frozen wedges to drinks instead of ice cubes. They keep iced tea or water nice and cool without watering it down and they look pretty too.
Plus as the wedges slowly defrost they add a nice lemony flavor.
If most of your recipes only need a tablespoon of juice, grabbing half a lemon or orange might be more convenient.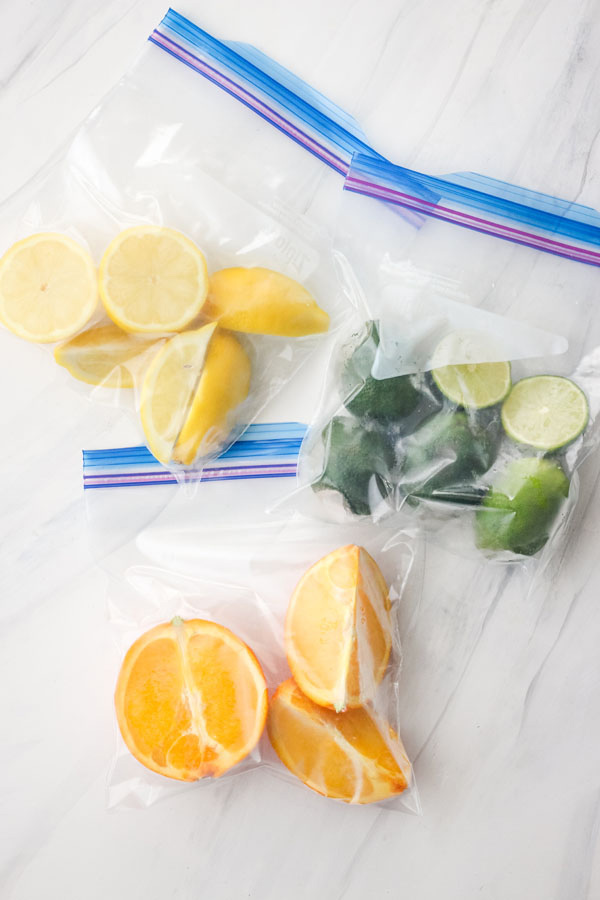 If you just toss a bunch of fresh wedges and halves together in a bag they'll stick together as they freeze. To prevent that from happening, we freeze them on a baking sheet before bagging.
How to freeze halves and wedges:
Line a pan with a silicone mat or parchment paper.
Slice the citrus as desired, place it on the pan, and add it to a flat shelf in the freezer.
Once the citrus has frozen solid (about 2 to 3 hours), place the wedges/halves in a freezer-safe bag. Press out the air, close the bag, and return it to the freezer.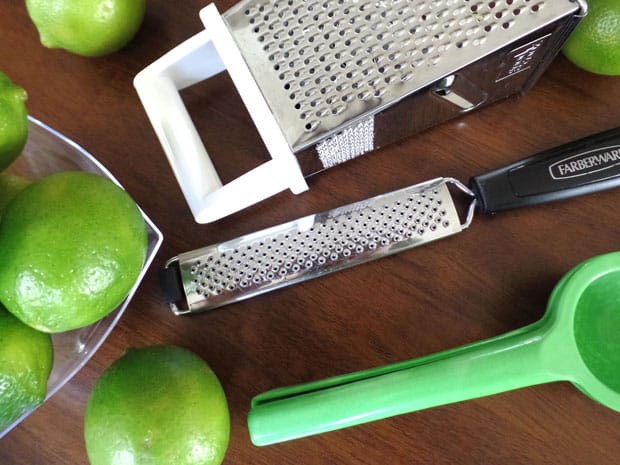 Freezing Citrus Juice Cubes
This method is a little more work up-front but it makes adding citrus to any dish a snap. Plus the cubes take up less space in your freezer.
Kitchen Tools Needed
Sharp Knife
Empty Ice Cube Tray(s)
Tablespoon Measuring Spoon
Measuring Cup or Glass with a pourable spout
Cheese grater with small holes or a micro-zester
Useful (but not necessary) Gadgets:
Last Christmas we received an awesome citrus juicer that does both lemons and limes! We use it so much it's now my favorite housewarming gift to give, everyone loves getting one.
Now, before you get to squeezing and freezing, you'll want to figure out how many tablespoons each cube in the tray holds. This is important if you plan to use the cubes in future recipes.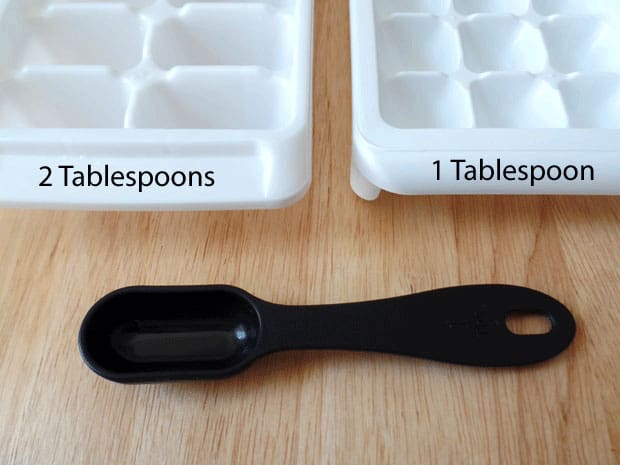 We have two sets of ice cube trays. One that holds 1 tablespoon of liquid and one that holds 2 tablespoons.
The easiest way to determine how much your tray will hold is to measure 1 tablespoon of water and pour it into one empty cube in the tray.
If it fills to the top you have your answer. If there is still plenty of room try pouring in another tablespoon of water.
Once you know the amount it's time to get down to business.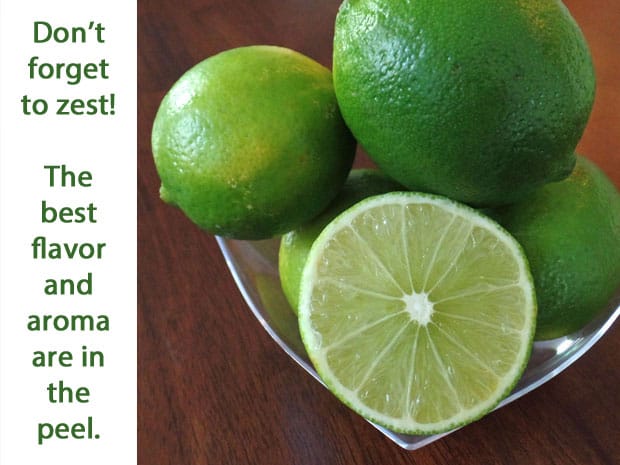 How To Freeze Extra Lime Juice
Start by zesting all of the limes.
Put 1/4 teaspoon of zest into the bottom of each individual cube in the tray.
Slice and juice all of the limes into the measuring cup or glass.
Carefully pour the juice into the tray making sure to cover the zest.
Place the filled tray in the freezer and freeze until the cubes are solid.
If you don't have other plans for the trays (and the available space in your freezer) you can leave the cubes in them and pop them out as needed.
Otherwise, store the cubes in a plastic freezer-style bag. Bonus points if you label the bag with how many tablespoons of juice are in each cube!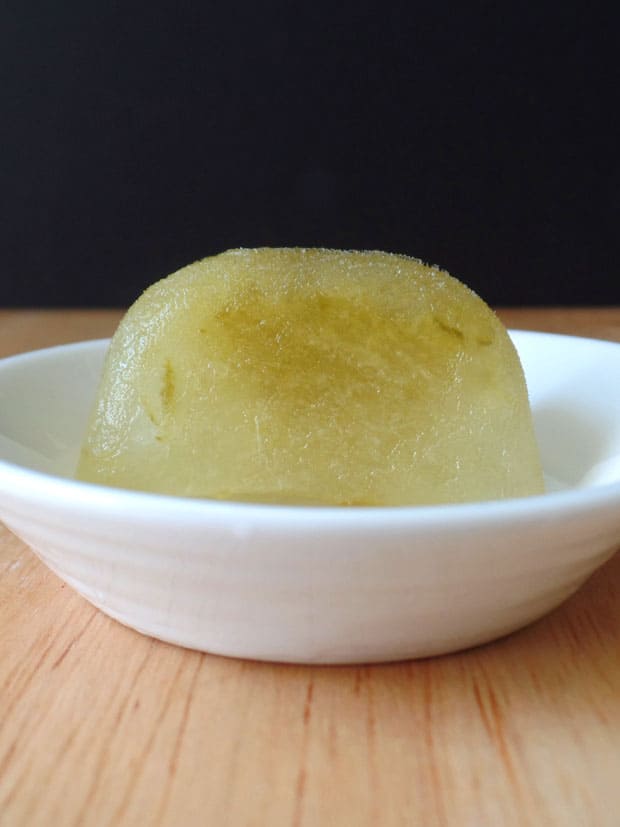 Using The Cubes In A Recipe
If you're baking a recipe, defrost the cubes before adding them to your batter.
For soups and blender salsa we just toss the cubes right into the pot or food processor (this is where knowing how much juice is in a cube can be super helpful).
You can also use this method to freeze the juice and zest for extra lemons and oranges too.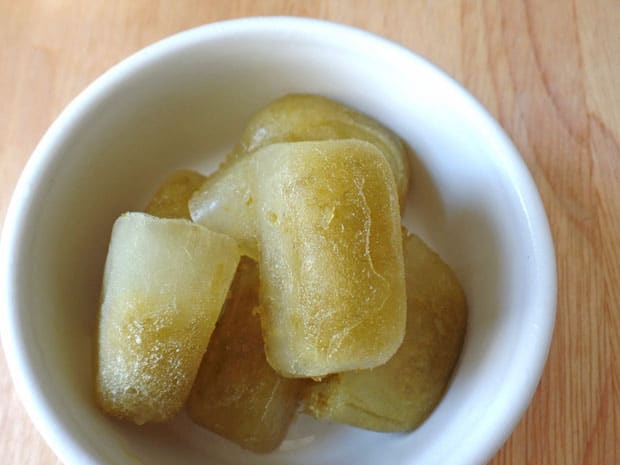 Troubleshooting
Occasionally we'll have a few cubes stick to the tray (especially with orange juice). If that happens, carefully pop them out with a butter knife or offset spatula. Dipping the bottom of the tray in warm water for a few seconds will also cause the cubes to release.
We try our best to use up any frozen citrus within 2-3 months of freezing. After that, the whole citrus, halves, and wedges tend to dry out and don't taste as good. The cubes do seem to hold up a little better.
More Helpful How-Tos