Toaster Oven Zucchini Recipes
Looking for delicious toaster oven zucchini recipes? Then you're in the right place! From tender muffins to filling lunches, these easy small batch recipes will keep you full (and your kitchen cool) all summer long.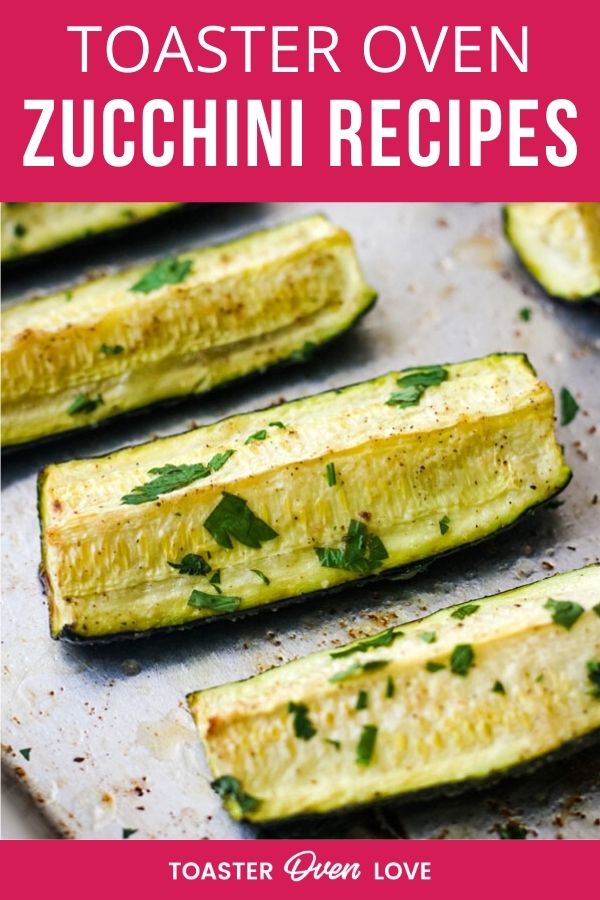 Toaster Oven Zucchini Tips
Whether you're cooking wedges, slices, or chopped zucchini, try to chop the pieces the same size. If your pieces are close to the same thickness, they will cook evenly and be done at the same time.
Have fun and experiment with different seasonings and toppings. Zucchini has a very neutral flavor that pairs well with almost everything.
As toaster ovens cook differently, check on your zucchini early until you get the timing for your little oven down. If you have a convection toaster oven, check on it even earlier.
How to Cook Zucchini in the Toaster Oven
Quick-cooking and versatile, zucchini can be prepared in a variety of ways using your toaster oven.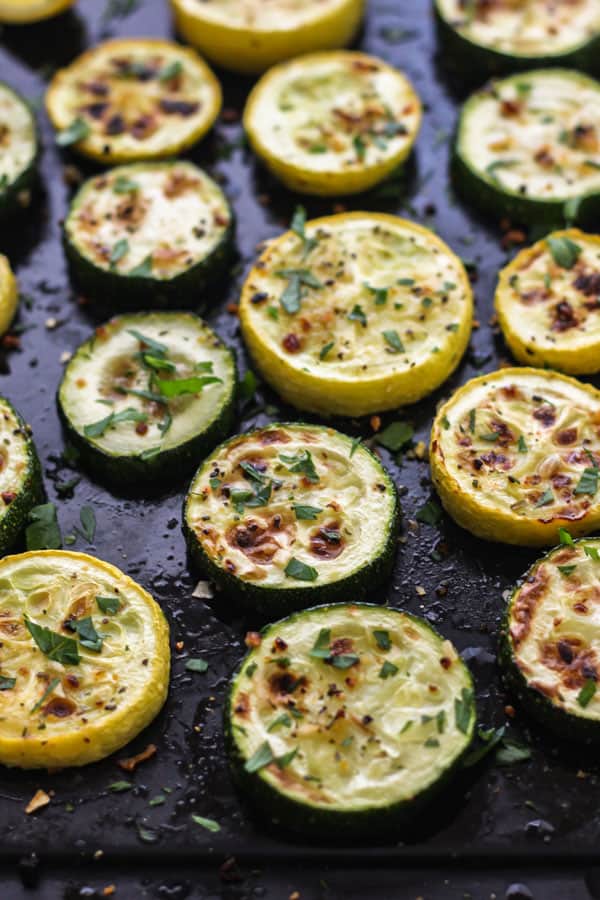 Broiled
My favorite way to cook zucchini is by using the BROIL function on our countertop oven. The zucchini slices come out crisp-tender with an irresistible buttery flavor.
Slice a zucchini into 1/2-inch thick rounds. Toss with a little oil and seasoning.
Arrange the rounds in a single layer on a roasting pan.
Broil on HIGH for 6 to 8 minutes (flipping the slices halfway through) until they are fork-tender.
Squeeze a lemon wedge over top, sprinkle with a handful of fresh herbs, and dig in!
For step by step photo directions check out this post for How to Broil Zucchini or Summer Squash.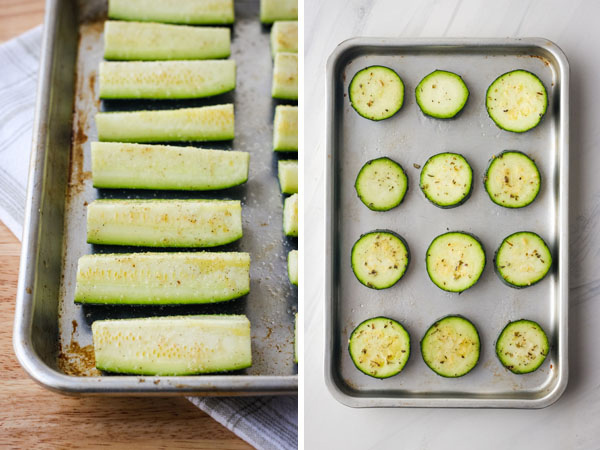 Roasted
You can also roast zucchini in your toaster oven.
Slice the zucchini in half lengthwise, then slice into quarters.
Toss with a few teaspoons of oil, some salt and pepper, and any extra seasonings you like (garlic powder and onion powder taste great).
Place the zucchini in a single layer on a baking sheet and cook in a 425°F preheated toaster oven (or 400°F for a convection toaster oven) until it is tender and starting to brown, about 15 to 25 minutes depending on the size/thickness of the zucchini.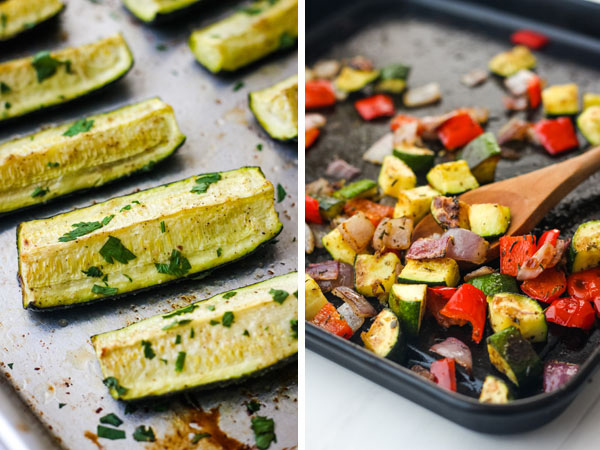 *You can also chop the zucchini into ½-inch pieces or slice into rounds. You'll want to flip the zucchini after 10 minutes and check on it early for doneness.
Now that you've got the basics down, how about some fun mealtime recipes?
Toaster Oven Zucchini Recipes
Below we've rounded up 7 of our favorite vegetarian toaster oven zucchini recipes. If you're looking to eat more vegetables and cooking for one or two people, this list is for you!