The Ultimate Cooking For One Cookbook Review
If you're craving simple and delicious single-serving recipes, The Ultimate Cooking For One Cookbook has you covered. With 175 flavorful recipes to choose from it's easy to make a satisfying home-cooked meal that's just for you.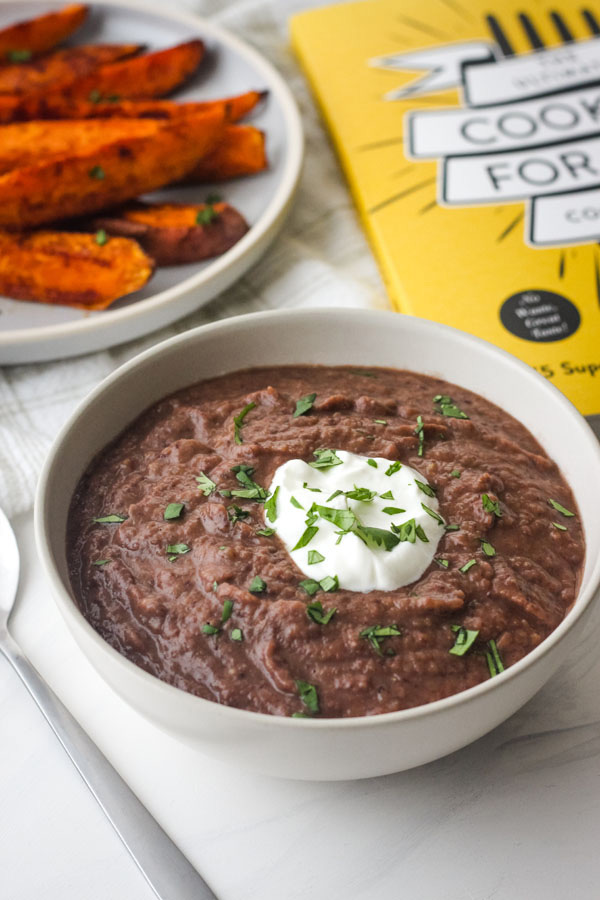 Disclosure: I received a free copy of The Ultimate Cooking For One Cookbook in exchange for an honest review.
Joanie Zisk is the creator of the website One Dish Kitchen where she shares classic family favorites scaled down to serve one person.
I love that Joanie celebrates cooking for one and consider her site an awesome resource for solo cooking (anyone that's ever emailed us looking for recipes for one already know this). So, I happily jumped at the opportunity to review her new cookbook: The Ultimate Cooking For One Cookbook.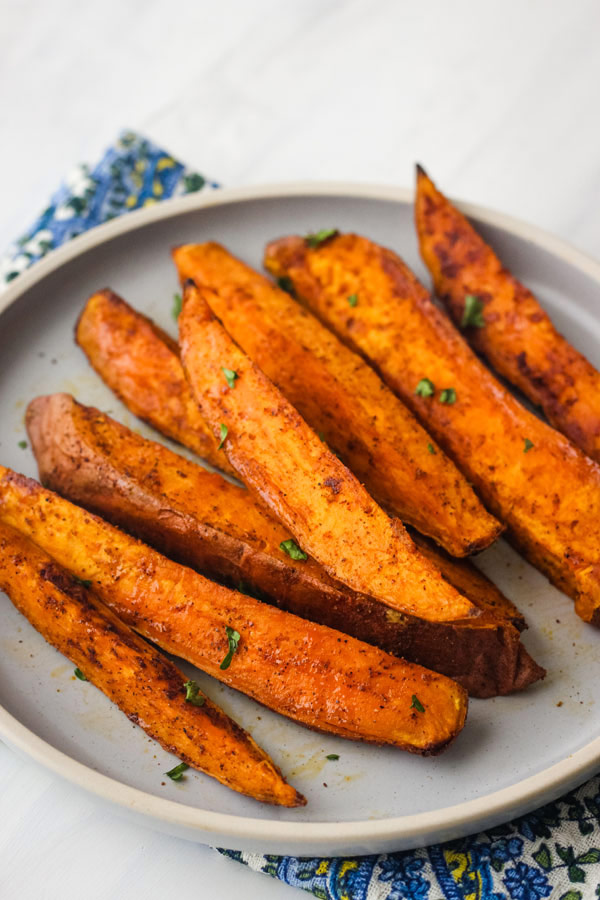 Chapters and Recipes
The first chapter, Simple Ways to Cook For One, covers the basics of small-batch cooking. Things like smart shopping and avoiding food waste along with the best kitchen equipment and smaller bakeware to make cooking single-serving recipes easier.
There are recipe chapters for Breakfast, Side Dishes, and Dessert. Along with main dish chapters for Chicken, Beef & Pork, Fish & Seafood, and Vegetarian.
The headnotes before each recipe are one of my favorite features. They include tantalizing recipe descriptions along with ingredient substitutions and serving suggestions.
All of the recipes have nutritional information and some also include special cooking tips or ideas for using up ingredients.
There are many gorgeous photos of some (but not all) of the finished dishes.
When I first received The Ultimate Cooking For One Cookbook I flipped straight to the Vegetarian Mains chapter and must have dog-eared all of the recipes. From Spicy Stir-Fried Zucchini to Vegetarian Enchiladas Verde and Twice-Baked Eggplant, they all sound delicious.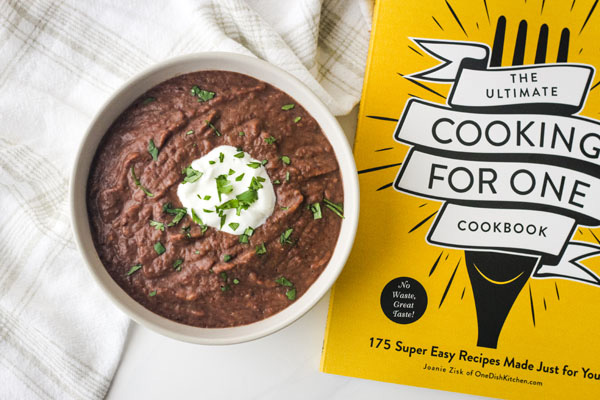 The Recipes I've Tried So Far
Black Bean Soup ~ Page 179
I made this hearty Black Bean Soup for lunch on a chilly afternoon and couldn't have been happier, it tasted like something from a restaurant. The recipe called for basic ingredients I already had on hand and took only 35 minutes of (mostly hands-off) cooking so I was pretty impressed with the depth of flavor.
The little bit of cayenne in the recipe gives it a fun spicy kick that tastes great with a dollop of Greek yogurt. This recipe is going to be on repeat in our house all winter, paired with a toaster oven grilled cheese it would make a great lunch for two.
Baked Sweet Potato Fries ~ Page 52
Not sure if the soup would fill me up (spoiler: it did) I also made a batch of Baked Sweet Potato Wedges in our toaster oven. They were soooo good. It was tough, but I did manage to save a few for Tim. I knew he'd love the sweet garlic and smoky paprika flavors.
The headnote has a quick recipe for a 2-ingredient spicy mayo you can dip them in but I thought the sweet potatoes wedges tasted fantastic all on their own.
What We're Trying Next
Dessert! Tim's been eyeing the decadent S'mores Brownie (page 215) while I'm trying to decide between the Old-Fashioned Gingerbread (page 212) or the No-Bake Strawberry Cheesecake (page 198).
I really enjoyed this cookbook and plan to gift it to family and friends during the holidays. If you get bored cooking for one and want to try some new and exciting dishes without lots of leftovers I think you'll like it too.
You can pick up your own copy of The Ultimate Cooking For One Cookbook at Barnes and Noble, Bookshop.org, Thriftbooks, and other bookstores.
Looking for more single-serving inspiration? You can see some of our other favorite Cooking For One Cookbooks here.