Blackberry Peach Oat Cookies
Blackberry Peach Oat Cookies, a simple fruit-based cookie recipe made with oats, coconut, and no added sugar!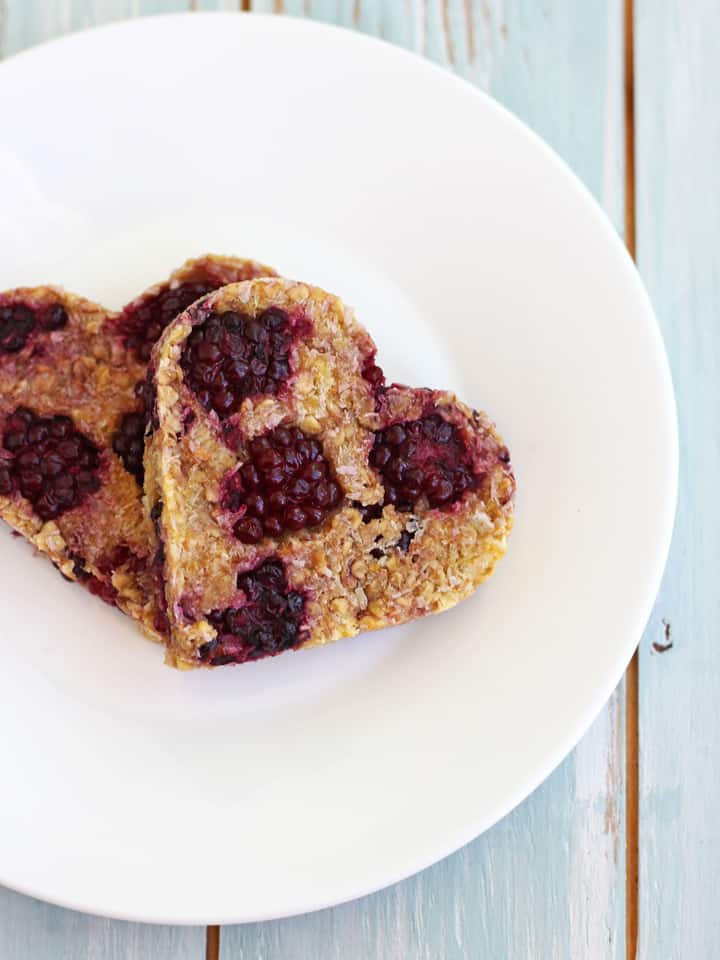 If you enjoy fruit-based "cookies" like these Dark Chocolate Cherry Banana Oat Cookies, Persimmon Banana Breakfast Cookies, or Banana Oat Cookies you will love this recipe for Blackberry Peach Oat Cookies.
These fruity cookies are thanks to some overly ripe peaches I rescued from the bottom of our fruit bowl. They were juicy and sweet and about a day or two away from ending up in the trash.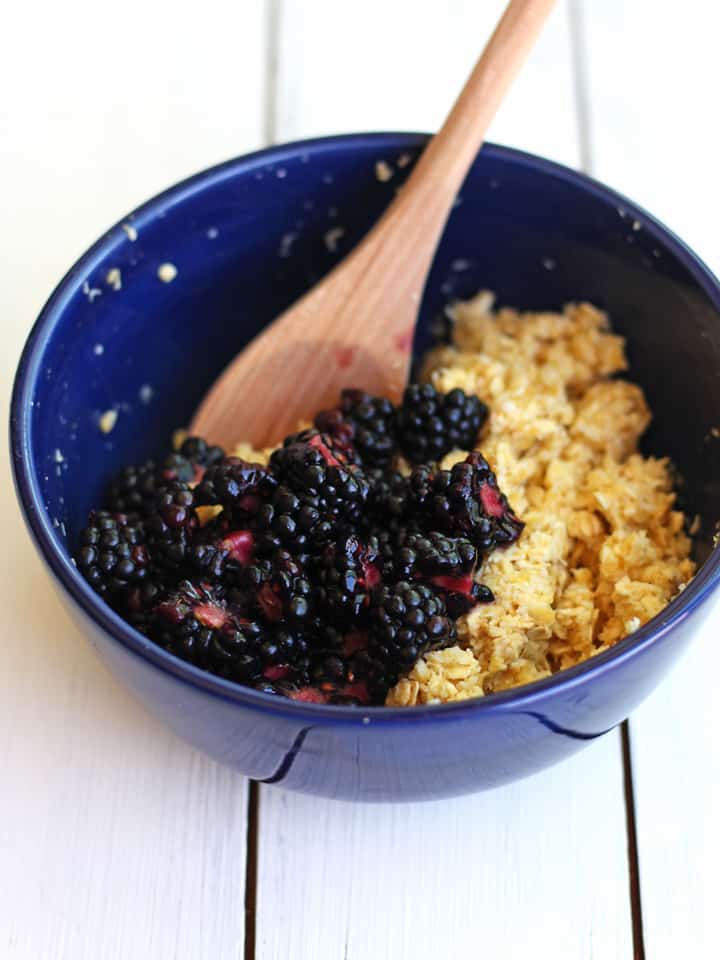 If you have peaches, nectarines, or mangos in need of rescuing give these Blackberry Peach Oat Cookies a try. They're a perfect summer afternoon snack full of bright fruit flavor and take just a few minutes of prep.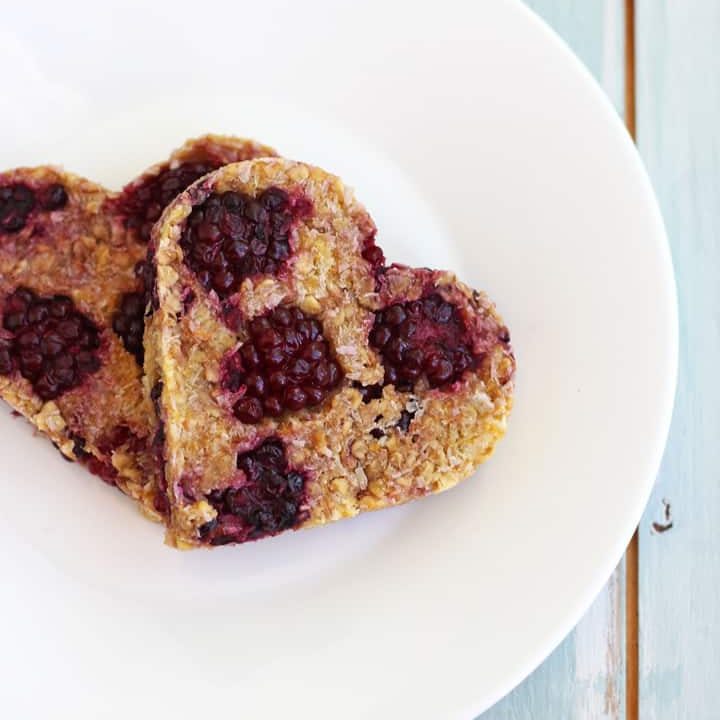 Blackberry Peach Oat Cookies
Summer's best fruits combined with oats and coconut. A simple fruit based no-sugar added toaster oven cookie recipe.
Ingredients
1/3 cup pureed very ripe peaches, (about 2 small or 1 large peach)
1/2 teaspoon tapioca flour
1/8 teaspoon ground ginger
1/4 cup finely shredded unsweetened coconut
1/4 cup + 2 tablespoons quick oats
1/3 heaping cup fresh blackberries, washed and roughly chopped
Instructions
Preheat toaster oven to 350 F and oil your cookie sheet or line it with a toaster oven silicone baking mat.
In a small bowl stir together 1 tablespoon of peach puree and tapioca flour until flour has dissolved completely. Stir in remaining peach puree and ground ginger. Mix in coconut and quick oats stirring until mixture comes together (mixture should be moist but not wet, if it is add an additional tablespoon of oats). Gently fold in chopped blackberries, stirring too aggressively will burst the berries.
Using an ice cream scoop for large cookies or a tablespoon for small cookies scoop mixture onto prepared cookie sheet (or press into a cookie cutter). Bake at 350 F for 13 to 15 minutes until cookies are set and dry around the edges.
Allow to cool at least 15 minutes before removing cookies with a spatula. Like banana based cookies these are best enjoyed the day they are baked.
Notes
For pureed peaches: Peel ripe peaches with a knife, remove pits from flesh and roughly chop. Place chopped peaches in a food processor and process until mostly smooth with a few bits remaining. If your peaches are not juicy enough you may need to add 1/2 teaspoon of water to the food processor to help with the pureeing.
If you're not sure about how often you will use tapioca flour look for it in the bulk bins at your local grocery store, we get ours at Winco. Like flaxseed meal, it should be stored in the refrigerator or freezer.
Nutrition Information:
Yield:

2
Serving Size:

2 Large Cookies
Amount Per Serving:
Calories:

140
Total Fat:

3.4g
Saturated Fat:

1.8g
Sodium:

1.7mg
Carbohydrates:

24.8g
Fiber:

5.1g
Sugar:

8.7g
Protein:

4.6g