Blackberry Peach Oat Cookies, a simple fruit-based cookie recipe made with oats, coconut and no added sugar!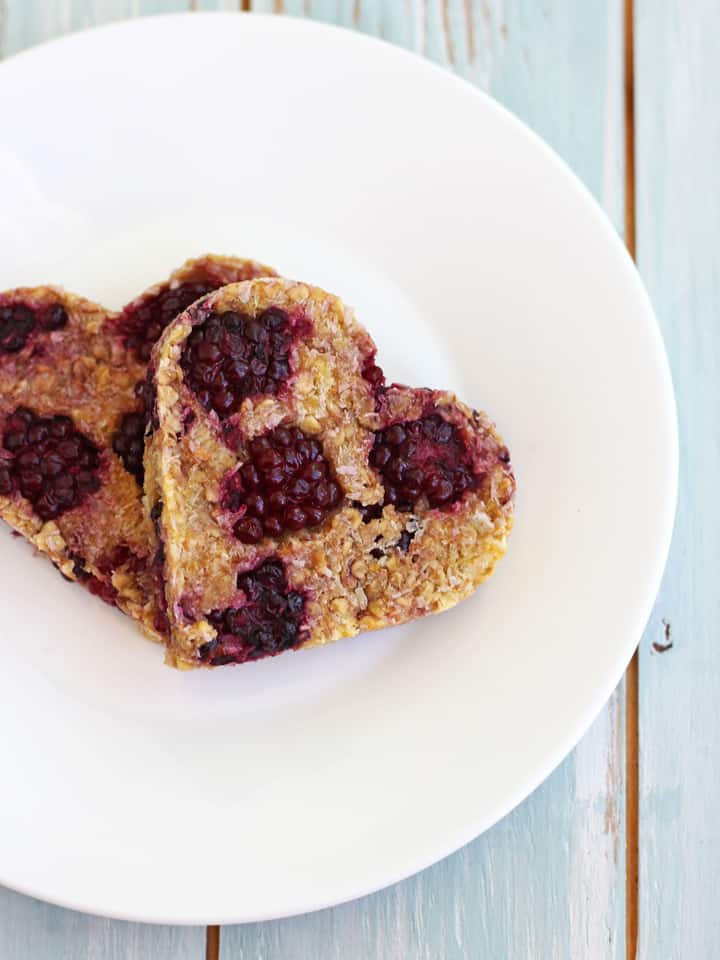 If you enjoy fruit-based "cookies" like Dark Chocolate Cherry Banana Oat Cookies, Persimmon Banana Breakfast Cookies or these Strawberry Clementine Cookies you will love this recipe for Blackberry Peach Oat Cookies.
These fruity cookies are thanks to some overly ripe peaches I rescued from the bottom of our fruit bowl. They were a day or two away from ending up on my mental list of our weekly food waste.
A list I've been working to keep as short as possible.
If you struggle with food waste too I have a great tip! I read somewhere to picture the spoiled food as its physical dollar value.
I probably paid around a $1.00 for these peaches. Now, imagine going into your wallet, pulling out a $1.00 bill and throwing it into the trashcan. That would be crazy right but it's kind of what we are doing when our purchased produce ends up in the trash.
Beating back food waste is no easy feat and it's something I fail at a bunch.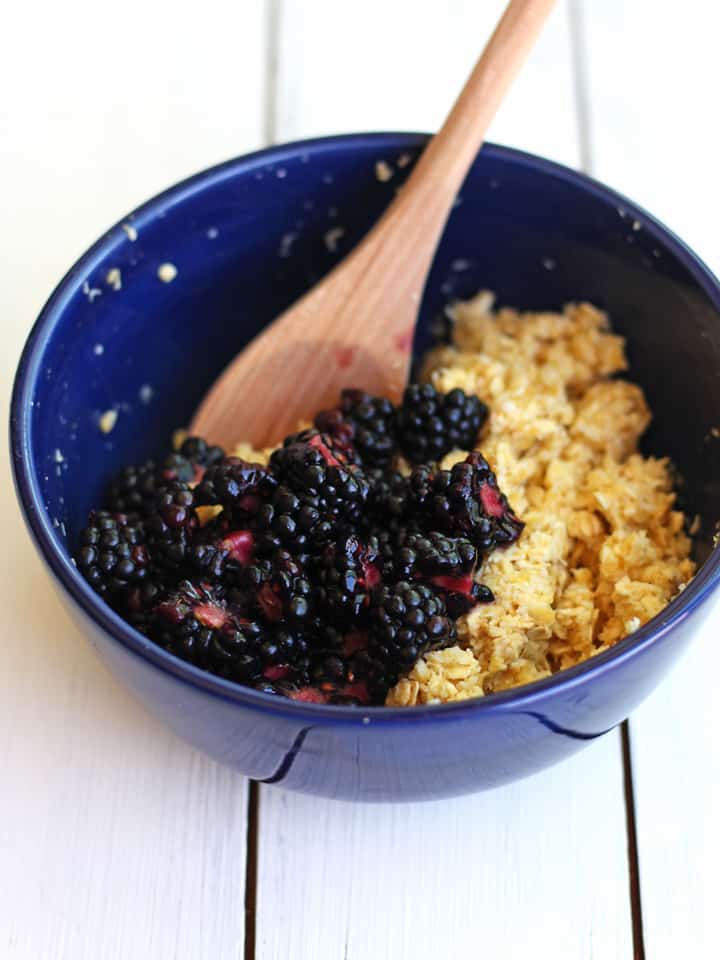 Last week while making this recipe I realized our jar of flaxseed meal had gone bad. Instantly I knew it was my fault. I should have kept the flax in the freezer and it was simply laziness on my part that caused it to go bad.
We are very fortunate to have a well-stocked pantry so I turned to tapioca flour as a binder instead. Luckily the new-to-me tapioca flour produced great results!
But picturing the $4.00 I spent on flaxseed meal falling into my trashcan will certainly help remind me to put the jar straight into the freezer next time.
If you have peaches, nectarines or even pears in need of rescuing give these Blackberry Peach Oat Cookies a try. They're a perfect summer afternoon snack full of bright fruit flavor and take just a few minutes of prep.
If your almost-expired produce problem is more of the vegetable variety why not throw together some Toaster Oven Veggie Nachos or a few Baked Egg Tostadas?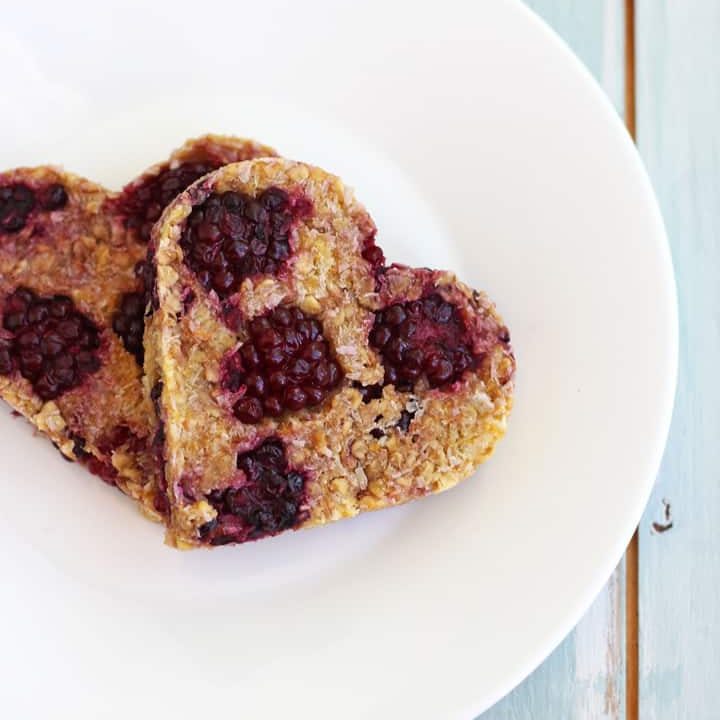 Blackberry Peach Oat Cookies
Summer's best fruits combined with oats and coconut. A simple fruit based no-sugar added toaster oven cookie recipe.
Ingredients
1/3 cup pureed very ripe peaches, (about 2 small or 1 large peach)
1/2 teaspoon tapioca flour
1/8 teaspoon ground ginger
1/4 cup finely shredded unsweetened coconut
1/4 cup + 2 tablespoons quick oats
1/3 heaping cup fresh blackberries, washed and roughly chopped
Instructions
Preheat toaster oven to 350 F and oil your cookie sheet or line it with a toaster oven silicone baking mat.
In a small bowl stir together 1 tablespoon of peach puree and tapioca flour until flour has dissolved completely. Stir in remaining peach puree and ground ginger. Mix in coconut and quick oats stirring until mixture comes together (mixture should be moist but not wet, if it is add an additional tablespoon of oats). Gently fold in chopped blackberries, stirring too aggressively will burst the berries.
Using an ice cream scoop for large cookies or a tablespoon for small cookies scoop mixture onto prepared cookie sheet (or press into a cookie cutter). Bake at 350 F for 13 to 15 minutes until cookies are set and dry around the edges.
Allow to cool at least 15 minutes before removing cookies with a spatula. Like banana based cookies these are best enjoyed the day they are baked.
Notes
For pureed peaches: Peel ripe peaches with a knife, remove pits from flesh and roughly chop. Place chopped peaches in a food processor and process until mostly smooth with a few bits remaining. If your peaches are not juicy enough you may need to add 1/2 teaspoon of water to the food processor to help with the pureeing.
If you're not sure about how often you will use tapioca flour look for it in the bulk bins at your local grocery store, we get ours at Winco. Like flaxseed meal, it should be stored in the refrigerator or freezer.
Nutrition Information:
Yield:

2
Serving Size:

2 Large Cookies
Amount Per Serving:
Calories:

140
Total Fat:

3.4g
Saturated Fat:

1.8g
Sodium:

1.7mg
Carbohydrates:

24.8g
Fiber:

5.1g
Sugar:

8.7g
Protein:

4.6g