Five Tasty Things (Meatless Meatloaf, Lemon Drop Melons, and More)
Five fun and tasty things to start your week…
1. Meatless Meatloaf and Chef Charity Morgan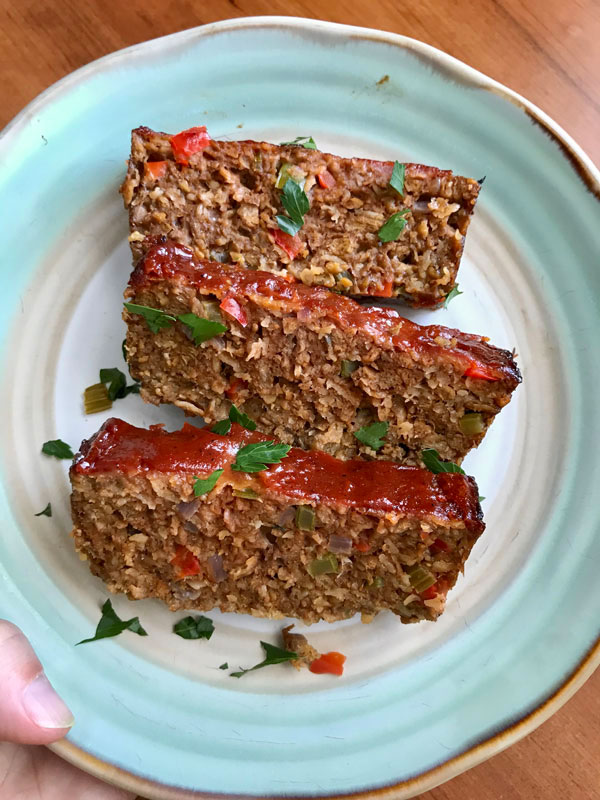 What are your thoughts on meatless ground meat alternatives? We've eaten the Impossible Burger and a few others, but I've never really enjoyed them.
At least that was until I made a half batch of this BBQ Beyond Meatloaf Recipe using our countertop oven. It tastes comforting without being heavy, has great flavors (cajun seasoning!), lots of textures (celery, bell pepper, and oats), and the leftovers make delicious sandwiches for lunch the next day.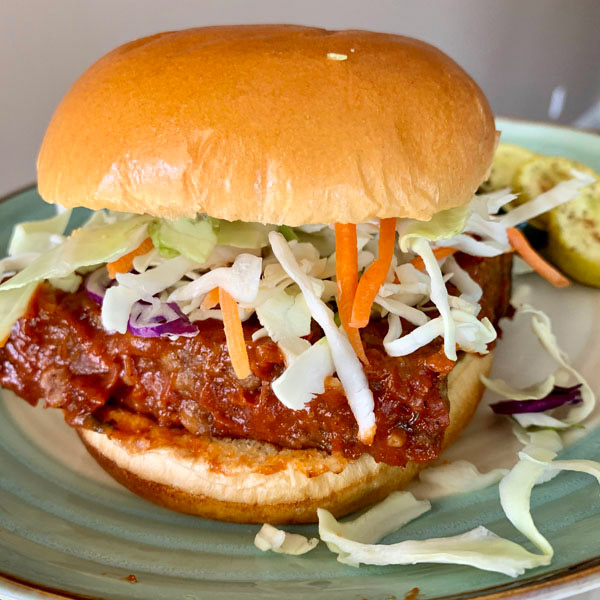 The recipe is from Chef Charity Morgan, you might have already heard of her if you saw The Game Changers movie. Her mouthwatering plant-based meals totally stole the show. Seeing a group of athletic NFL players eager to dive into her vegan dishes was inspiring to say the least.
You can learn more about Chef Morgan and find lots of appetizing recipes on her website.
2. Lemon Drop Melons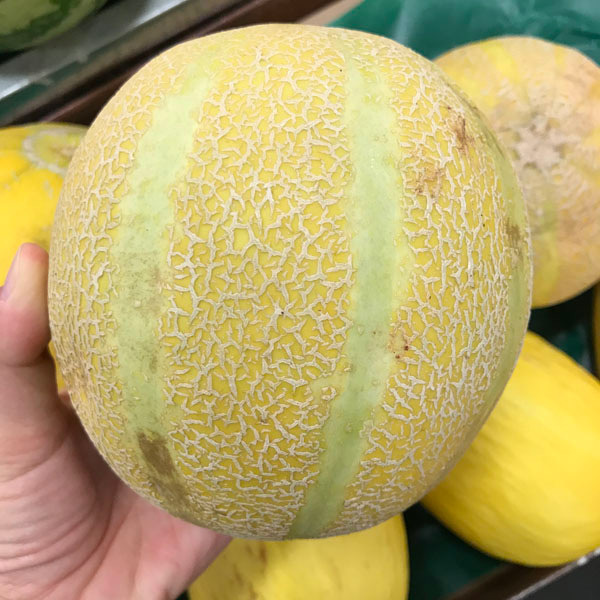 Have you tried a Lemon Drop Melon?
Each bite starts sweet like honeydew, then finishes with a tart lemony flavor that's reminiscent of Lemonhead candies.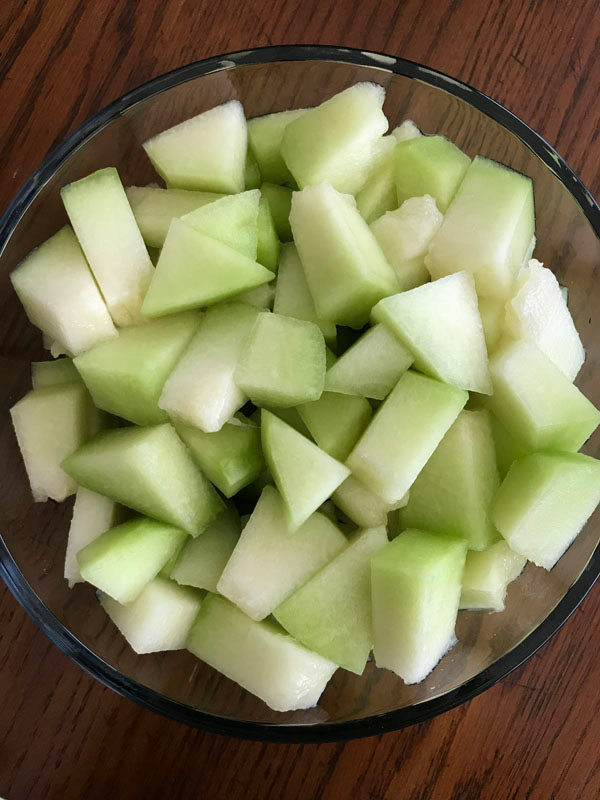 According to Melissa's Produce, their "pale green interior fruit was purposely developed to have very low sugar content and, in fact, is extremely high in citric acid."
The only bummer is their season is super short (May-July) so the window is closing. We found this one at our local Sprouts.
3. A Dozen Cousins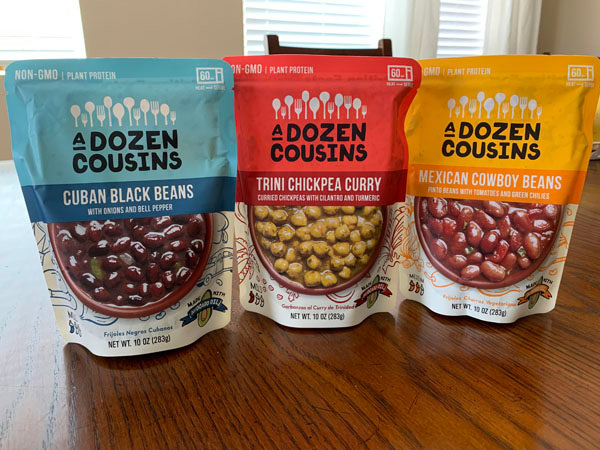 I couldn't wait to try the beans from A Dozen Cousins after reading about them on this list of Black-Owned Vegan Food Brands (VegOutMag) and was lucky enough to find a few bags at our local Walmart. They're also available online.
The beans come in 3 delicious flavors: Trini Chickpea Curry, Cuban Black Beans, and Mexican Cowboy Beans. Each bag has 2 servings of beans made with avocado oil, spices, and no funky additives.
We were super impressed with all three varieties. Most ready-to-eat beans are usually mush but these were toothy with a nice spice level and lots of savory flavors.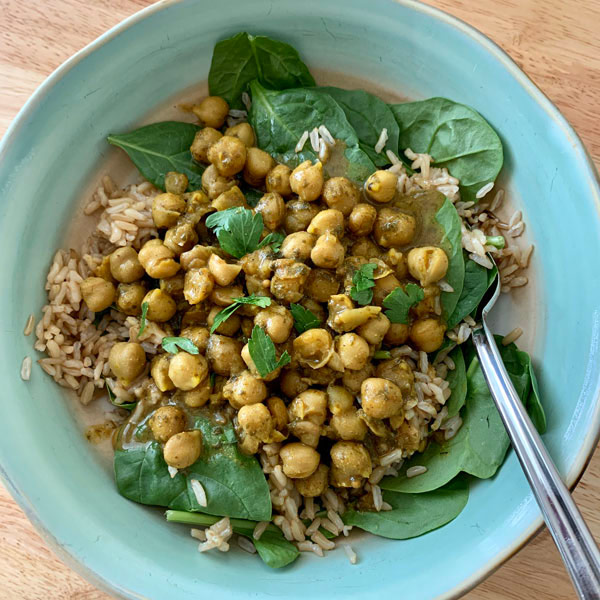 They taste great on their own or paired with rice, roasted vegetables, baked potatoes, tortillas…pretty much anything!
A Dozen's Cousins is a socially conscious company that's committed to helping underserved communities through an annual grant and volunteer work.
4. Instant Pot Upgrade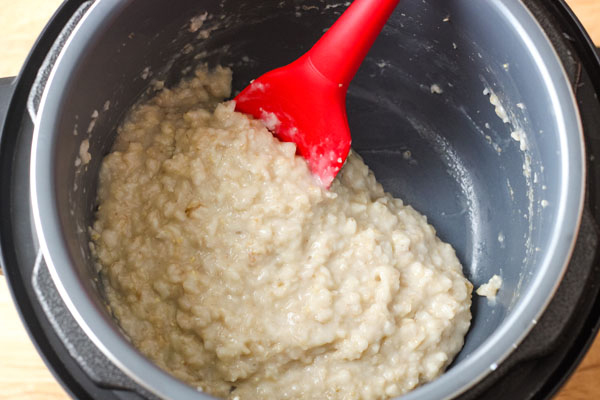 We've been using our 3-quart instant pot mini a lot during the past few months. I love how easy it is to make oatmeal, quinoa, and rice. But sometimes the starchy rice sticks to the pot (especially if I forget to spray a little oil in the bottom).
Recently, I picked up a ceramic-coated inner pot and it has been a game-changer. We made a small batch of white rice yesterday (without rinsing the grains or using any oil) and it turned out perfect. Nothing was stuck to the bottom and the pot was so easy to clean.
If you've been struggling with that darn burn notice, you might want to give it a try. We got ours from Target but they're available pretty much anywhere you can buy an Instant Pot.
5. Behind The Scenes – Recipe Testing
Last weekend we worked on some new cake mix recipes. Including one that will pull double-duty making either a mini cake (4 to 5 serving) or six cupcakes.
We used too much egg in the first batch of cupcakes and they ended up looking very funky. Like a cross between a tiny sombrero and a UFO. Thankfully, things got better from there.