25 Easy Toaster Oven Recipes for Beginners
New to toaster oven cooking? Start with these 25+ Easy Toaster Oven Recipes for Beginners. From gooey indoor s'mores to THE BEST baked potatoes, you won't believe all of the tasty things you can make in your little oven.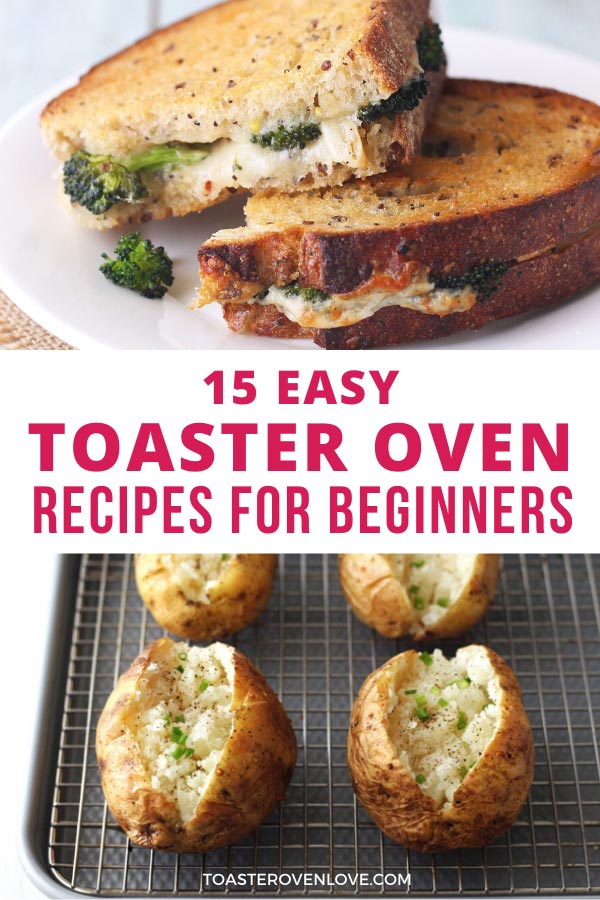 We get it, cooking with a new appliance can feel overwhelming. There's new terminology (what's convection?), safety precautions, and of course, you're worried about wasting ingredients.
Creating something that tastes delicious on the first try will instantly boost your confidence in the machine and your ability to use it.
That's why you should start with something simple.
Not sure what you can make in your toaster oven? We've got you covered with this collection of Easy Toaster Oven Recipes. They use just a few ingredients, are super fun, and taste seriously delicious.
Plus each recipe will help you get comfortable cooking with your oven's basic settings like Bake, Broil, and Toast.
If you're a total toaster oven newbie, check out these posts to learn the ins and outs of your little oven:
Okay, ready to get cooking? Let's do this!
25+ Easy Toaster Oven Recipes
What can you make in a toaster oven? Anything you want! Try one of these easy recipes and discover what's possible.
*Unless otherwise noted, these recipes were created using a conventional toaster oven. For tips on adjusting the recipe's suggested cooking temperature and time for convection, check out this post for everything you need to know about convection toaster ovens.
That should get you started! Once you're feeling confident and ready to branch out, you can find all of our Toaster Oven Recipes here.