Small Batch Cookie Recipes For Your Toaster Oven!  From soft and fudgy double chocolate chip to fruit-based no sugar added there's guaranteed to be a single-batch toaster oven cookie recipe here to satisfy your cookie craving.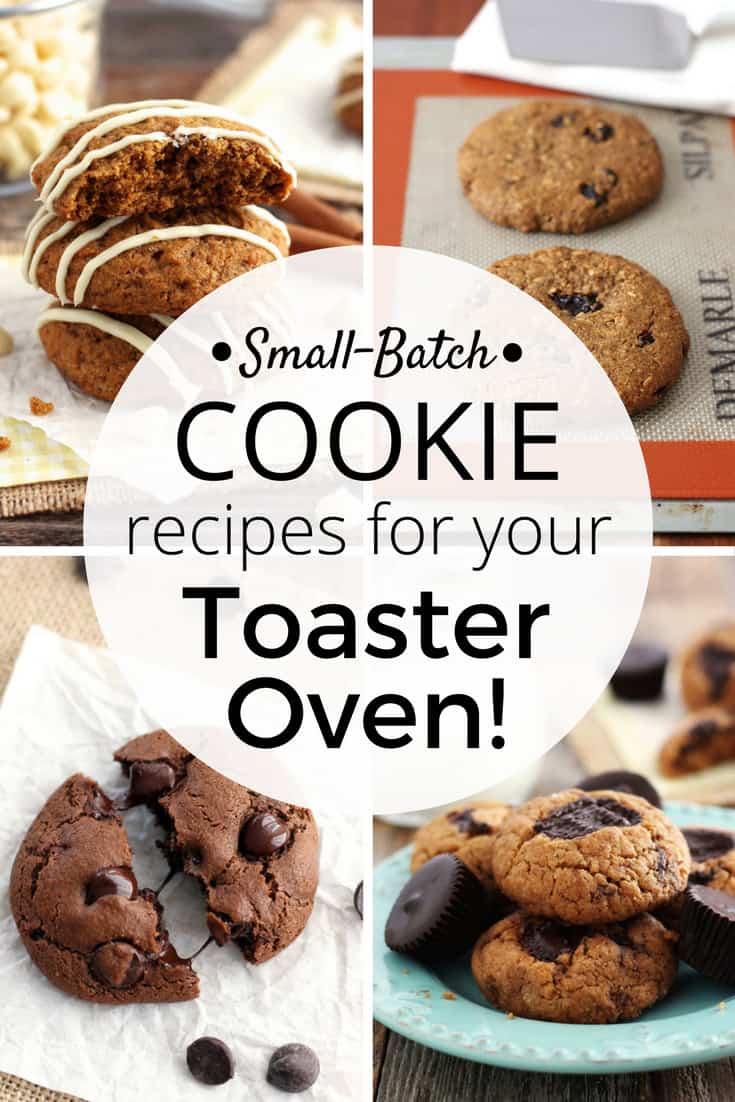 You can hear them calling your name.
It started innocently enough. You were craving just one, okay two freshly baked cookies.
Now, 3-dozen leftover rich and chewy peanut butter cup cookies are threatening to ruin your waistline and send you deep into a sugar coma.
But it doesn't have to be this way.
Small Batch To The Rescue
Keep your oven turned off and avoid the temptation of leftovers by baking small batches of cookies using your toaster oven.
Each of the recipes below makes 1-dozen whole grain cookies or less.
They were created specifically for the toaster oven and have been successfully tested using our own toaster oven.
Before You Get Baking
Check out our new Toaster Oven Cookie Baking Guide.  It will help you make the best tasting toaster oven cookies using any recipe – big or small!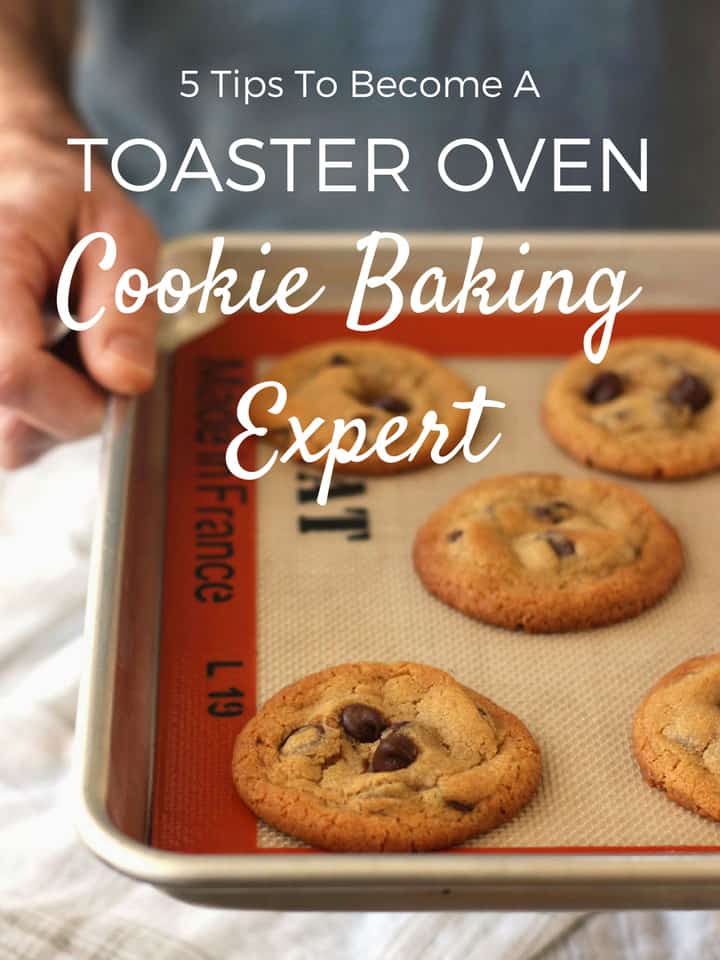 18 Cookie Recipes for Your Toaster Oven
1. New! Small Batch Pumpkin Spice Cookies (Soft & Cakey with Crispy Edges)
Soft cookies that are light and crispy outside, fluffy inside and full of pumpkin pie spiced flavor.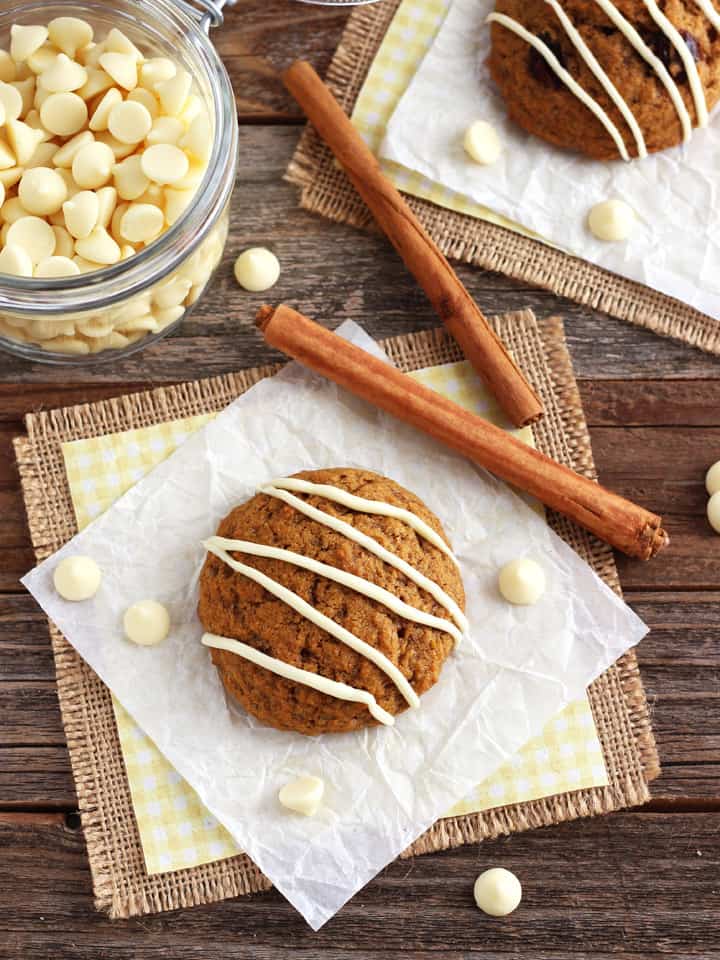 2. Irresistible Peanut Butter Cup Cookies (Made w/Natural PB)
Decadent whole grain cookies made with natural peanut butter and stuffed with chunks of mini dark chocolate peanut butter cups.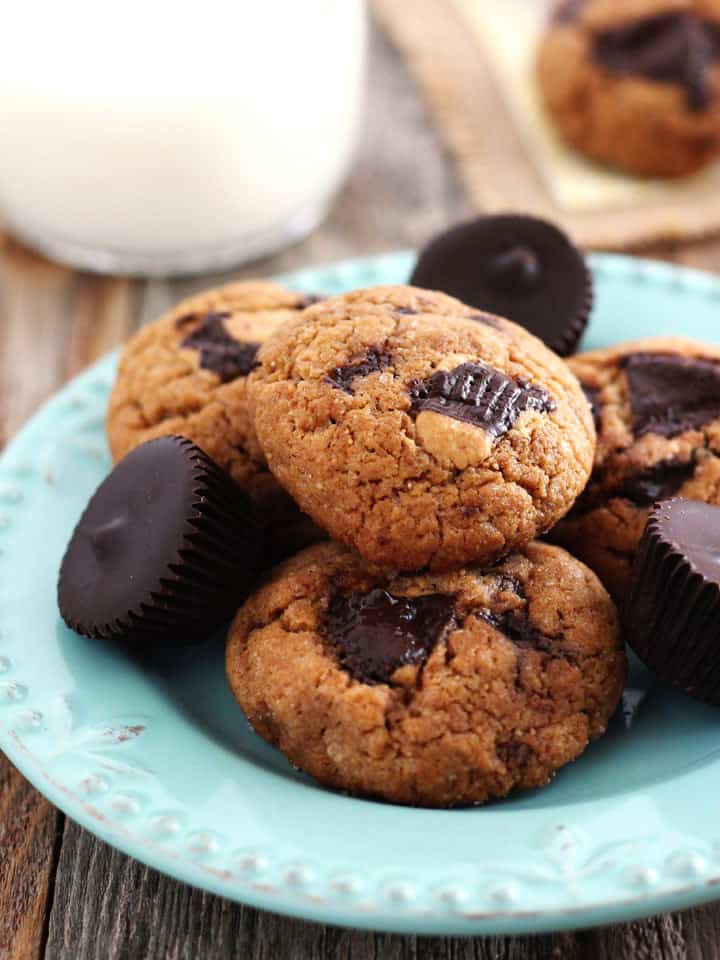 3. Updated! Chewy Molasses Spice Cookies for Two
Strong spices and bold molasses create a tasty crinkled-top chewy cookie made with whole wheat flour.  Divide the dough in half for two jumbo cookies or make a batch of 6 or 12 smaller cookies. (dairy-free + egg-free options included)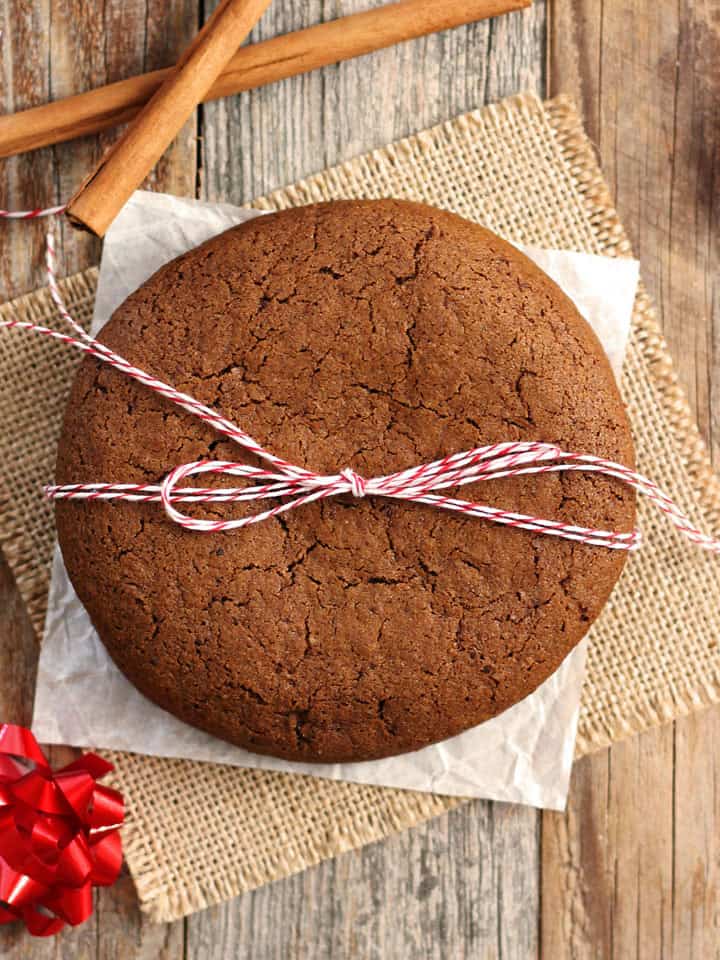 4. Chocolate Chip Pecan Oatmeal Cookies
Crispy on the outside, chewy on the inside chocolate chip and toasted pecan stuffed whole grain oatmeal cookies.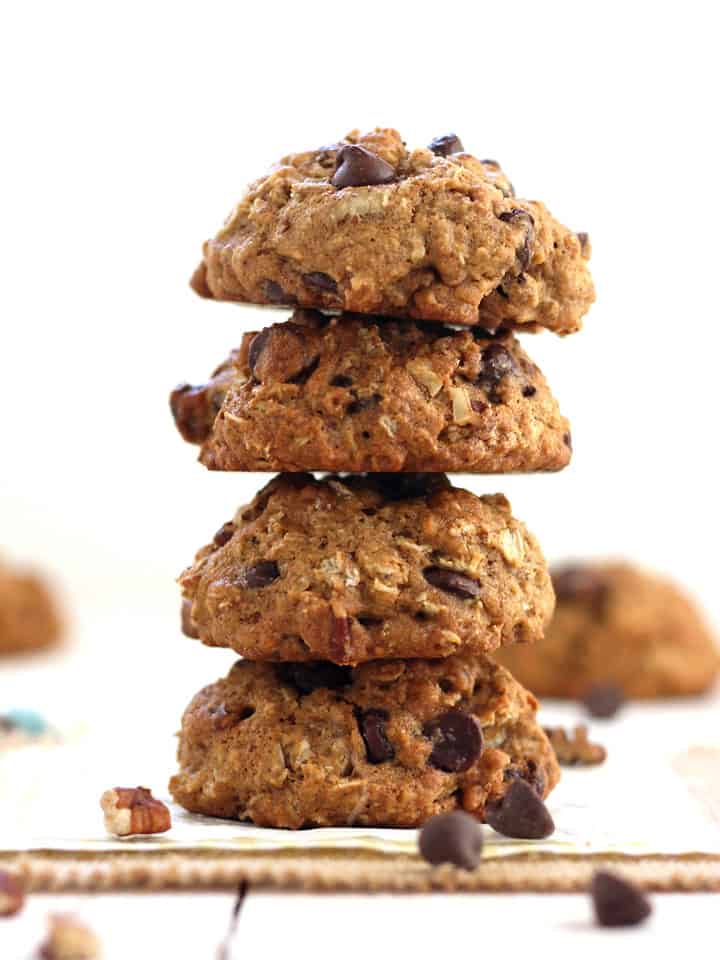 5. Lemon Lime Coconut Sugar Cookies
Mini bite-sized citrus flavored cookies made with coconut sugar and whole grains.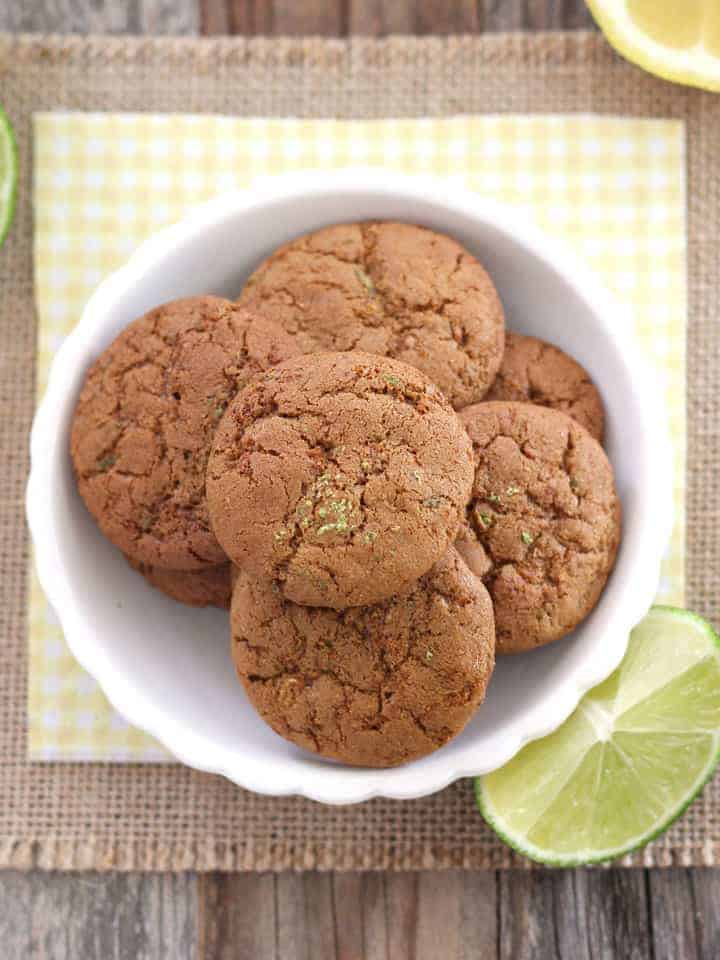 A small recipe for six fudgy chewy chocolaty cookies.  Enjoy a fresh batch in just 30 minutes!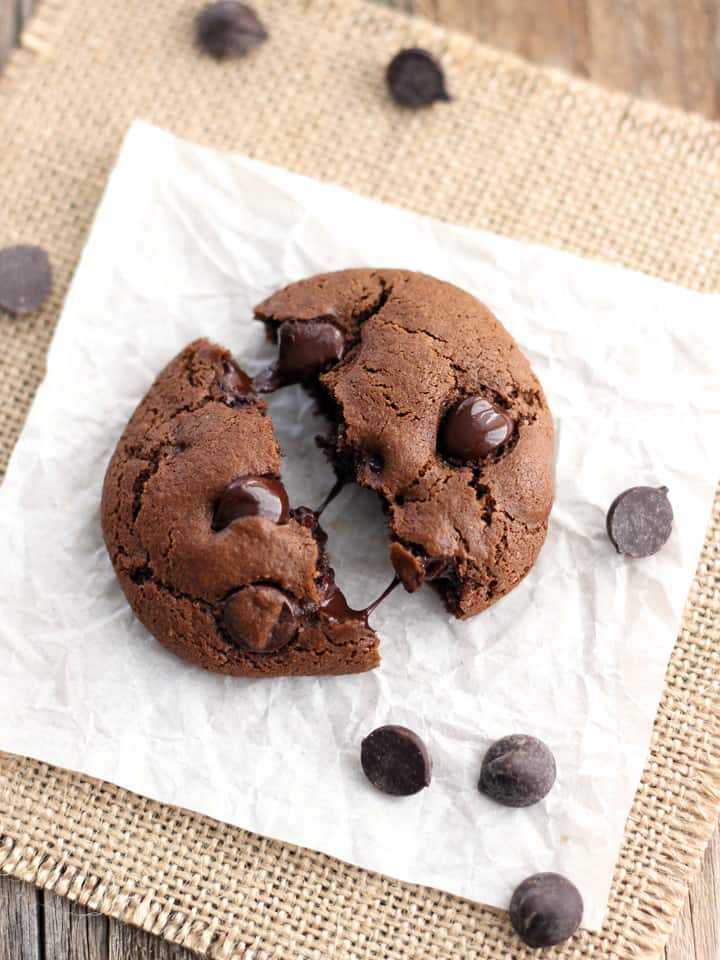 7. Whole Grain Soft Oatmeal Raisin Cookies for Two
Make two large bakery style cookies or roll the dough into tablespoon sized balls for a small batch of eight soft and chewy mini cookies.  (dairy-free and egg-free)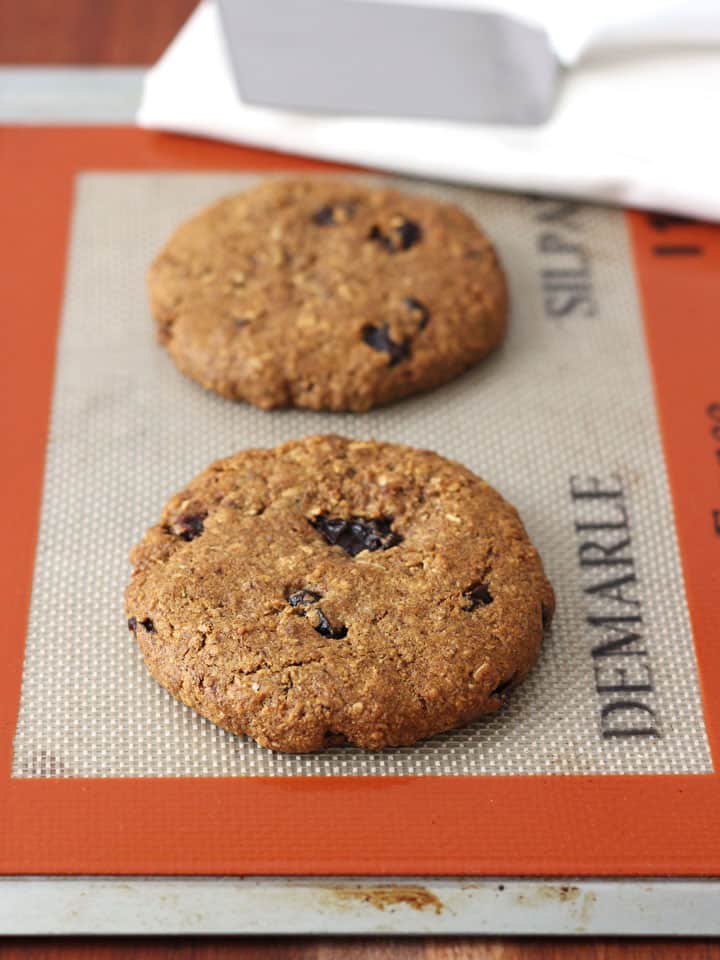 8. Peppermint Shortbread Cookies
Buttery shortbread cookies with tiny bits of crushed peppermint and a hint of peppermint oil. (egg-free)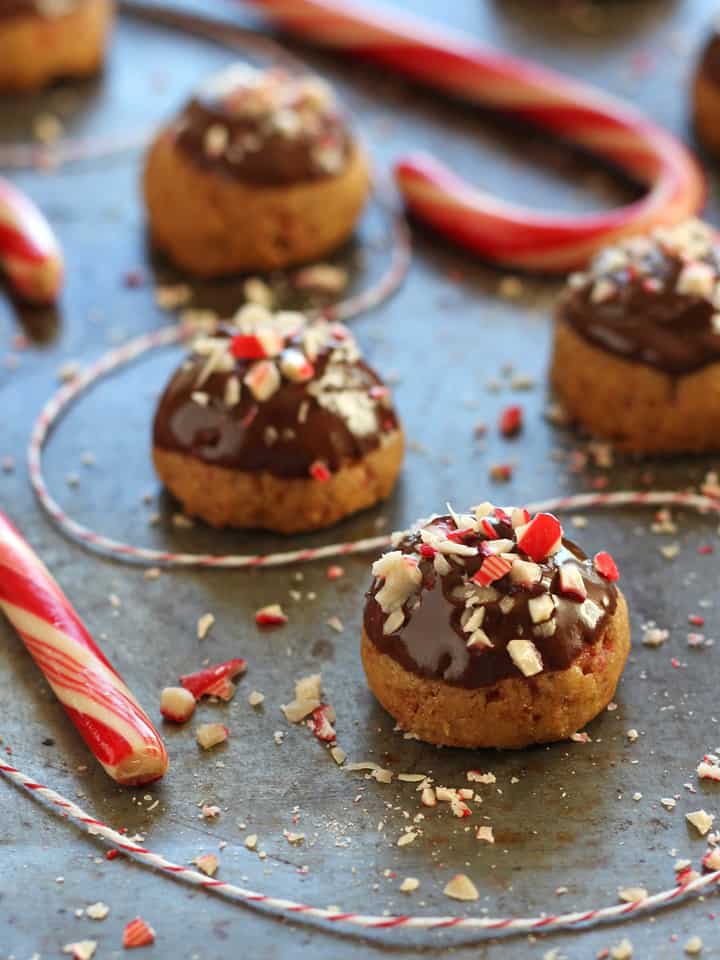 9. Blueberry Lemon Skillet Cookie for Two
Fresh squeezed lemon, honey and whole grains bake up in a tiny skillet cookie bursting with fresh blueberries.  Don't forget the ice cream! (egg-free)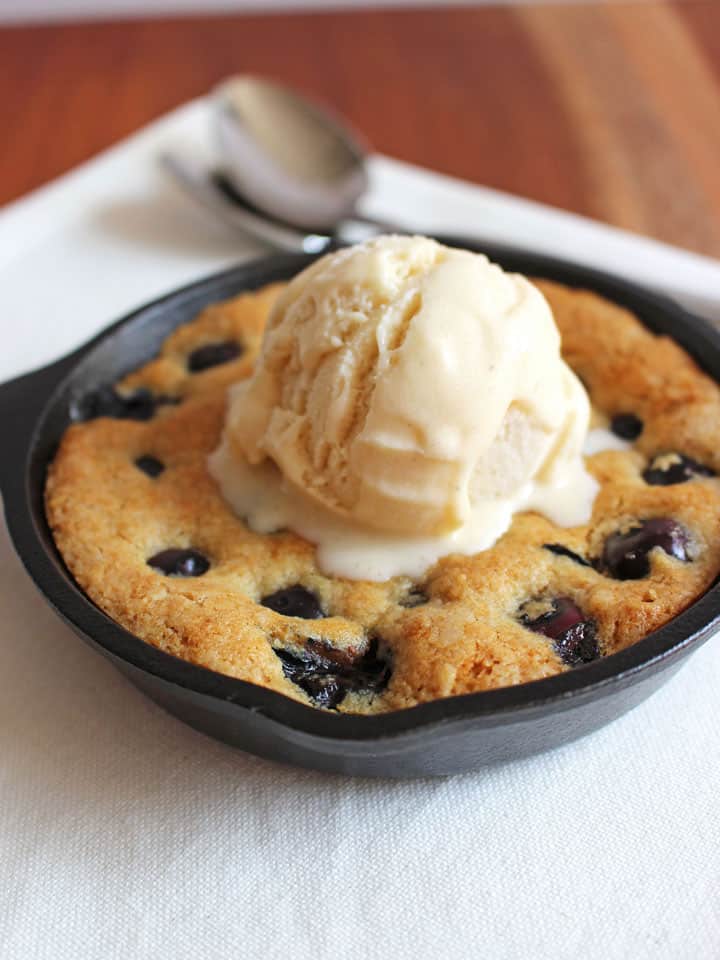 10. Blackberry Peach Oat Cookies
The perfect no sugar added recipe for saving overripe peaches from the trash. (dairy-free + egg-free)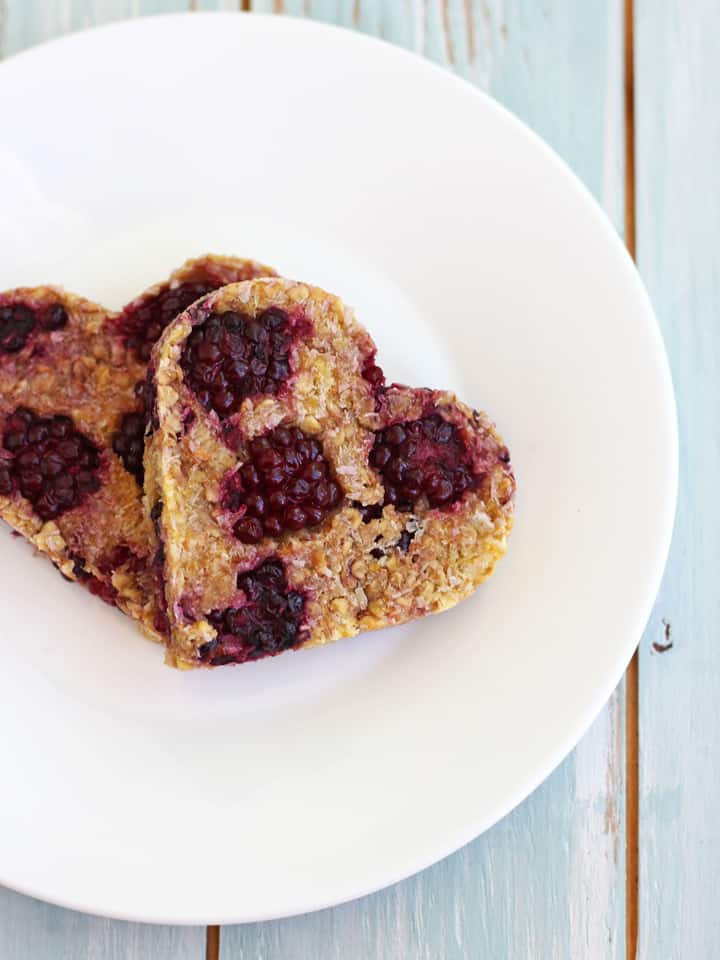 A quick recipe for nine crispy on the outside, soft on the inside, whole grain and egg-free chewy chocolate chip cookies made with chia seeds. (egg-free)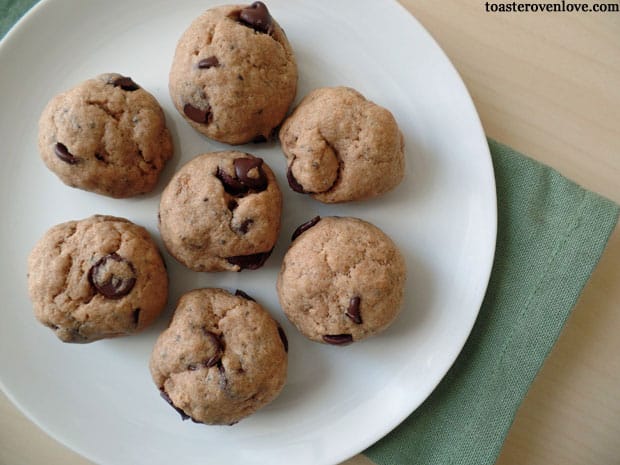 12. Chocolate Dipped Lemon Macaroons
Sweet and chewy macaroons with the delicious combination of lemon, coconut and chocolate. (dairy-free + egg-free)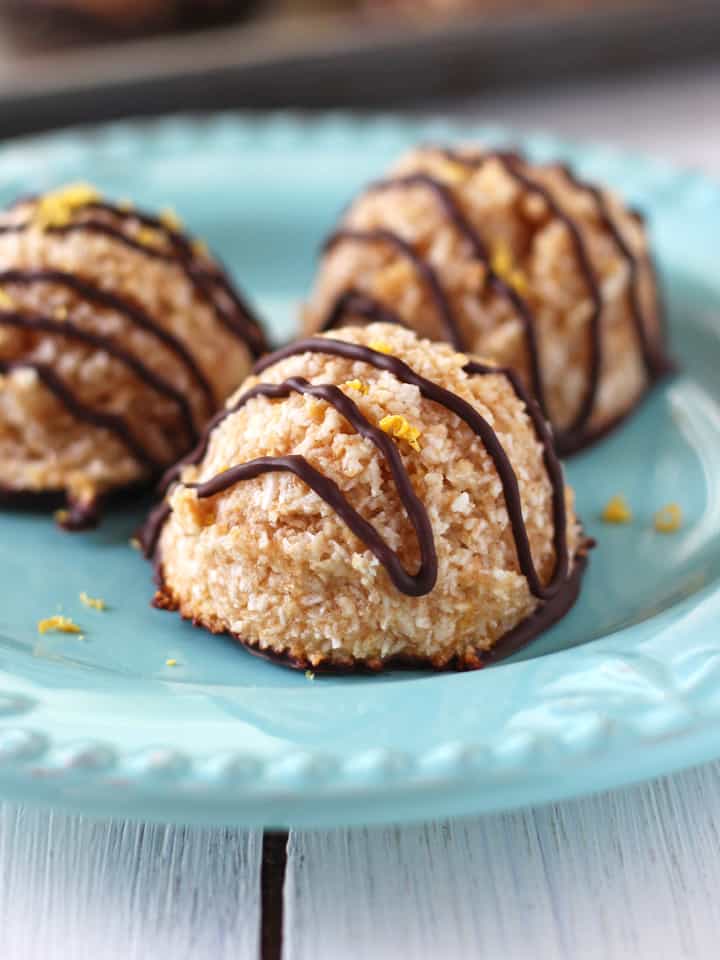 13. Strawberry Clementine Cookies
Bright and fresh these no sugar added banana-based cookies have chunks of strawberries and clementines with an unexpected pop of lime.  (dairy-free + egg-free + gluten-free)
14. Raspberry Key Lime Skillet Cookie for Two
A whole grain key lime skillet cookie topped with delicate fresh raspberries and a scoop of chocolate ice cream leads to a romantic dessert for two. (egg-free)
15. Dark Chocolate Cherry Banana Oat Cookies
Fresh cherries + dark chocolate = a flavor match made in heaven.  (vegan-friendly option + gluten-free)
16. Mini Ice Cream Cookie Sandwiches
Treat yourself to something special with this small batch of 3 portion-controlled mini ice cream cookie sandwiches full of pecans and sweetened with maple syrup. (egg-free)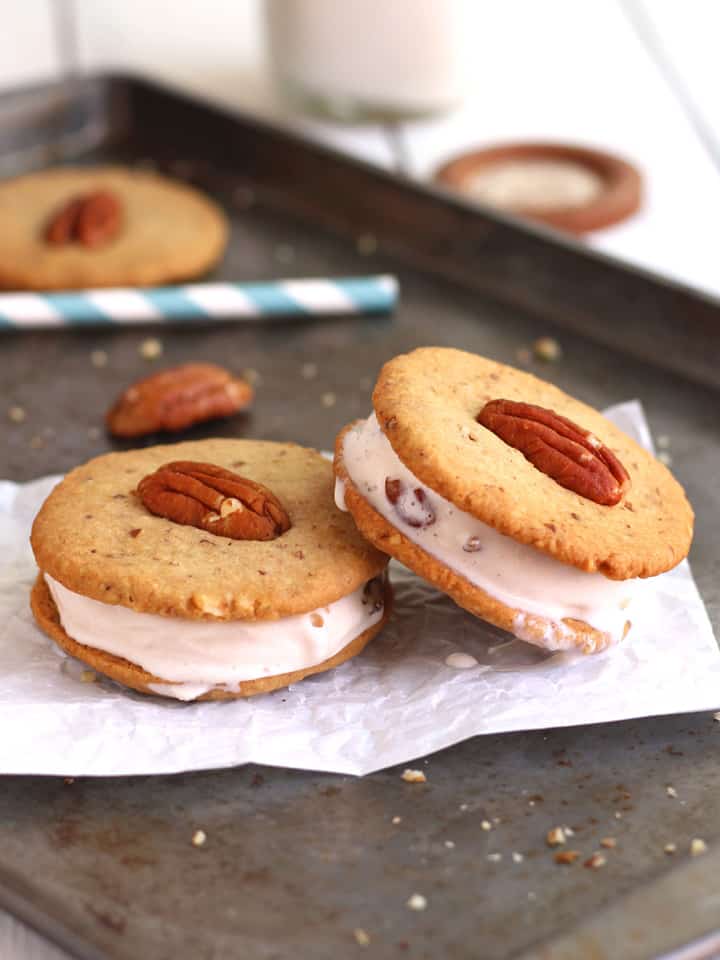 17. Cinnamon Blueberry Banana Oat Cookies
Quick to throw together these no sugar added blueberry filled cookies make the perfect kid-friendly breakfast or snack. (dairy-free + egg-free + gluten-free)
18. Cranberry Orange Oatmeal Cookies
The first recipe we ever posted!  A simple recipe for 10 soft and chewy cookies featuring the classic flavor combination of cranberry and orange.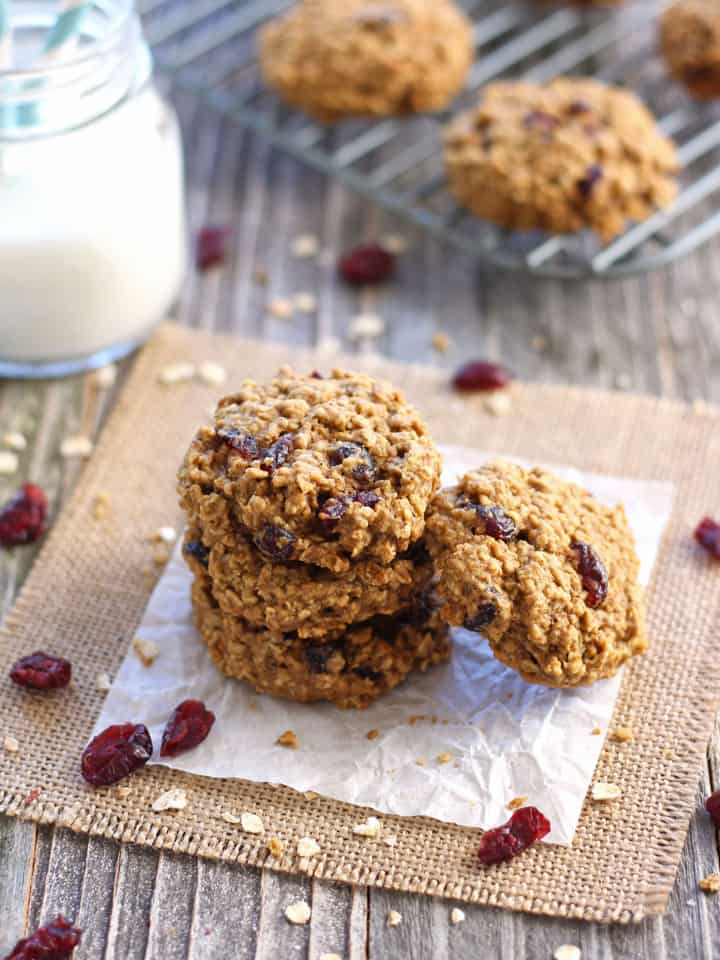 Your Turn
Didn't see a recipe for your favorite cookie flavor?
Leave a comment and let us know what flavors you want to see small-batch toaster oven cookie recipes for.